KTM 1290
KTM Newest 1290 Superduke Ohlins TTX KT302  Twin Wall Shock
We were the FIRST to Supply the KTM Ohlins Ttx to a USA customer for 2015!
KTM 1290 Superduke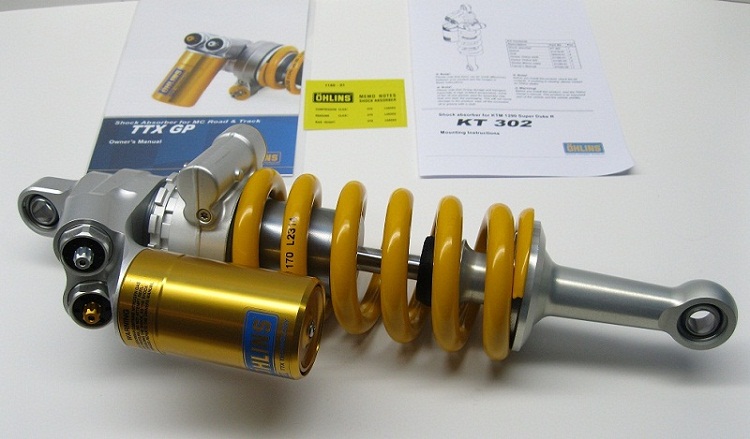 1) Ohlins Twin Wall Ttx piggyback Shock Kt302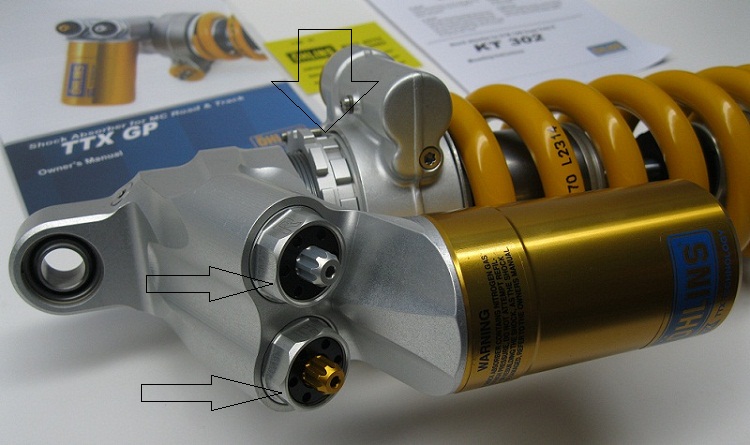 2) CLICKERS look Cool and CAN BE EASILY TURNED by HAND**
(silver) Rebound 61 clicks  (Gold)  Compression 41 Clicks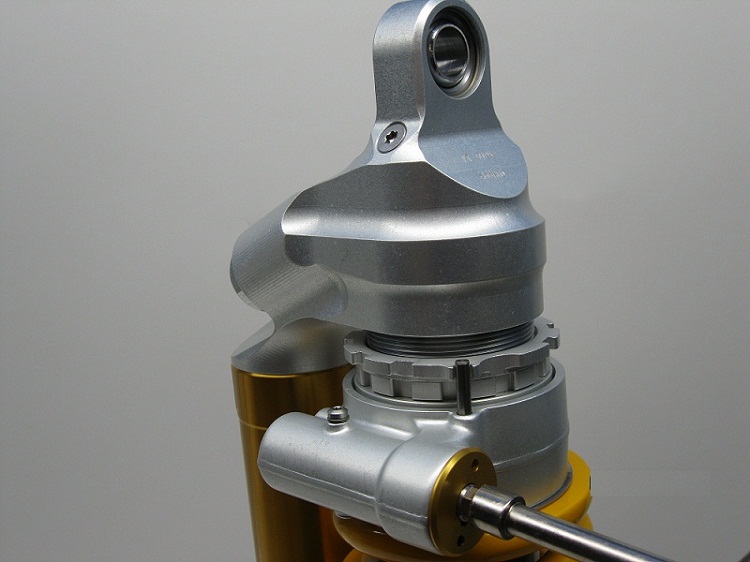 3) Integrated Preloader with Over 10mm Function
4)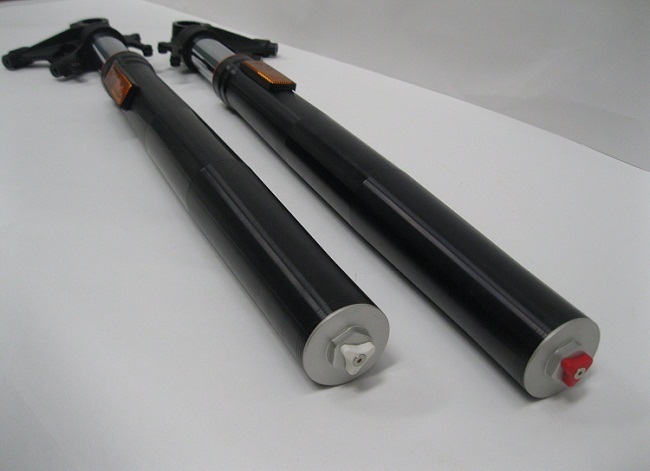 5)
WP 48mm  USD forks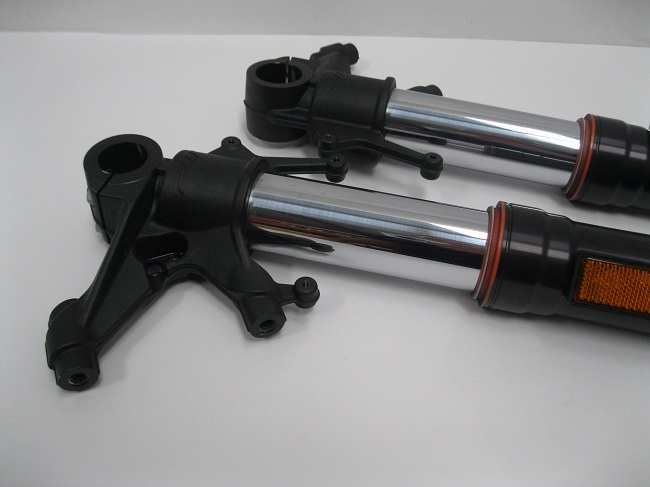 6)
WP KTM Fork bottoms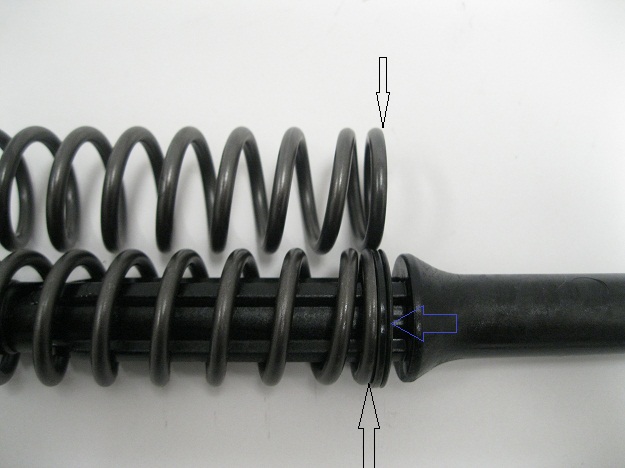 7)
Above the WP fork springs are and can be slightly different length so the use the black preload washer to even things out and be at about 10mm preload to start.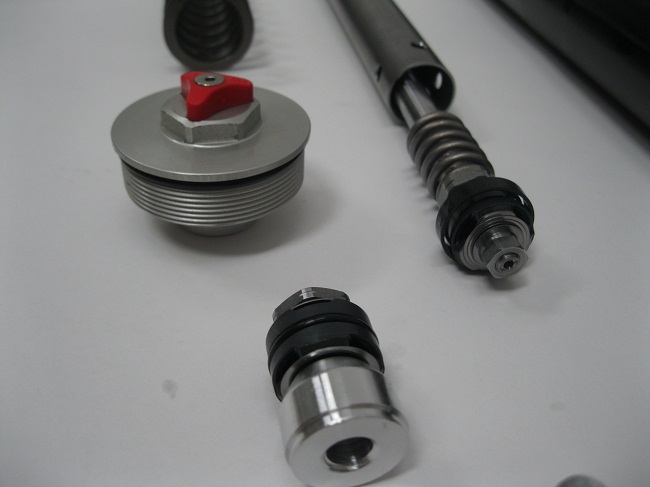 8)
Optional revalving kits
9)
Experimenting with optional preload adjustable caps.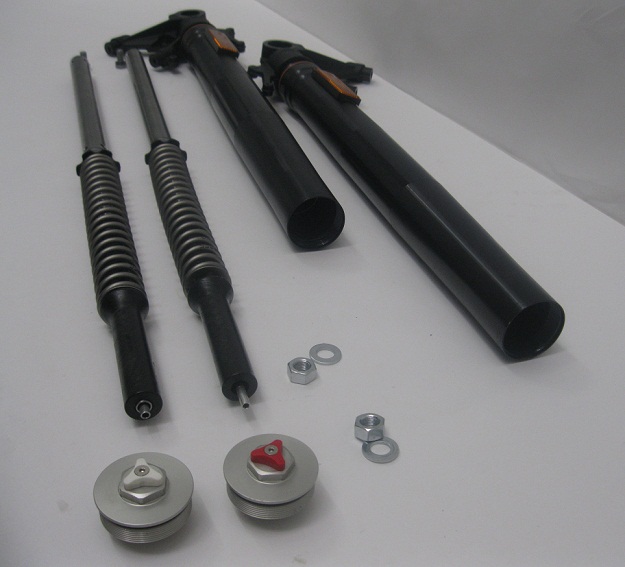 10)
Fork Mods WP48~