Yamaha YZ125/YZ250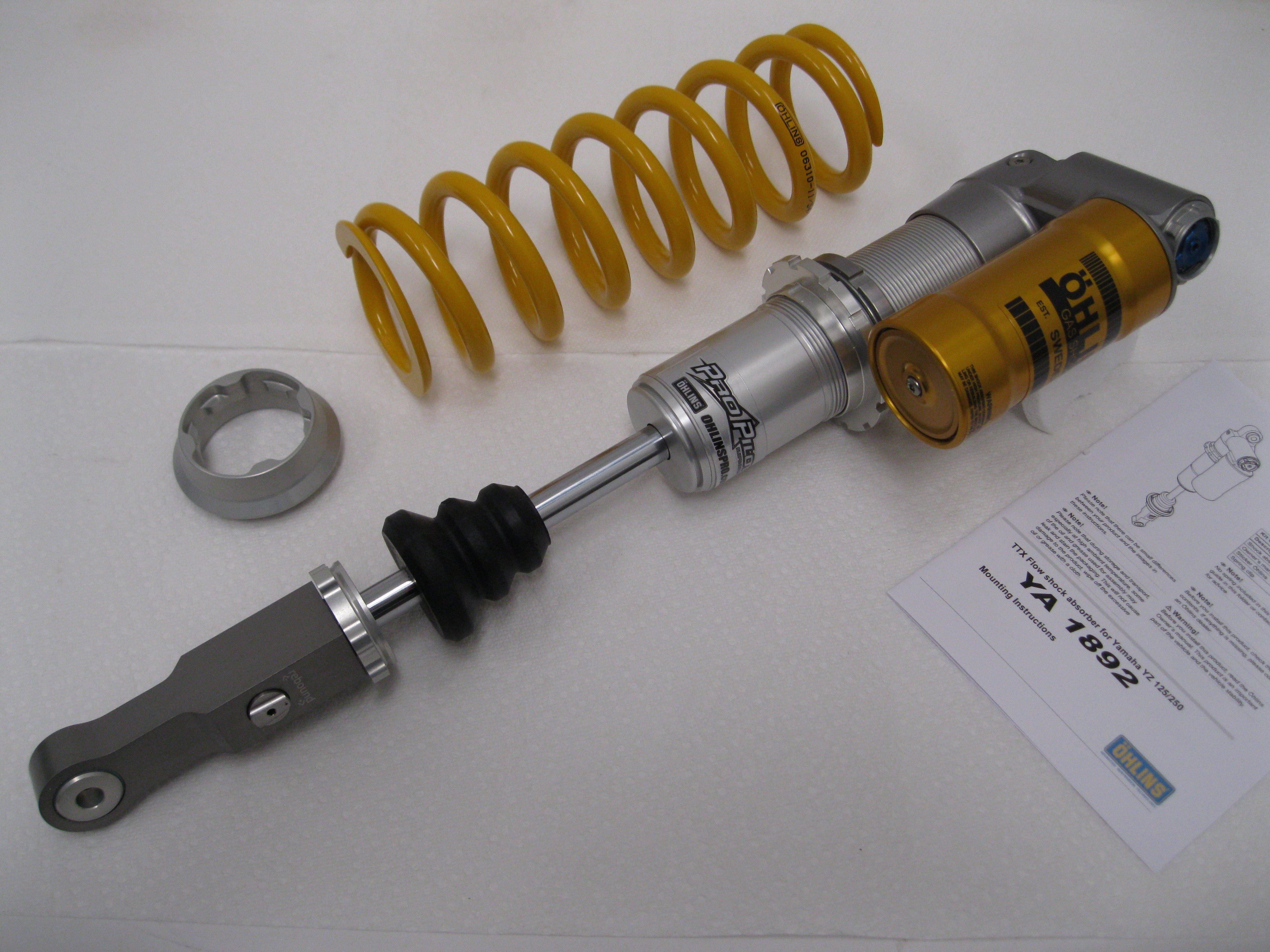 1)
Ohlins TTX Flow shock YZ 125 / YZ 250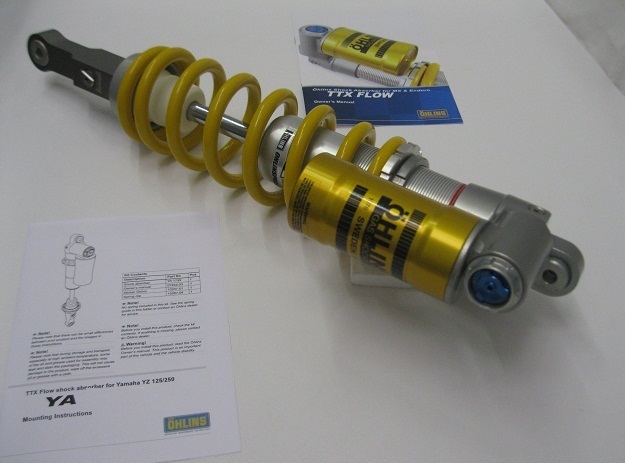 2)
Ohlins Ttx Flow 2017 edition shocks, these are far superior by design over a the stock or modified stock shock.
Using a patented twin tube design with directional fluid flow with more equal pressure balance provides better ride quality on bike made bumps over anything on the market today.

Simple to adjust without getting out of the most usable ranges so very user friendly.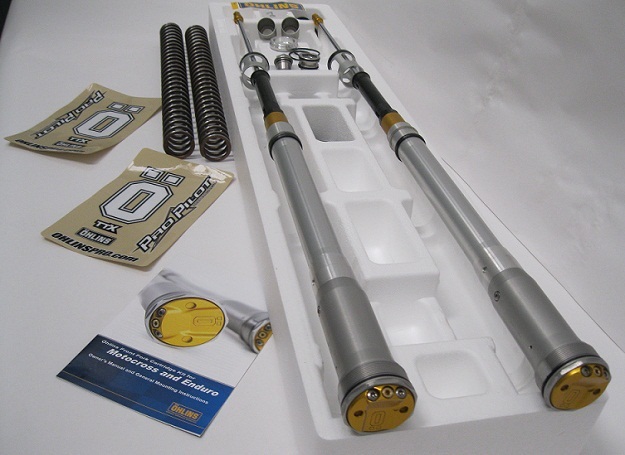 3)
Ohlins TTx Cartridge and spring kits, this replaces almost everything inside your standard fork shells with Ohlins technology similar to what is in the whole Ohlins forks but uses your shells.

Similar TTX twin tube design like the shock has a more directional fluid flow providing a superior ride over the roughest terrain.
Also your suspension fluid last much longer with this design.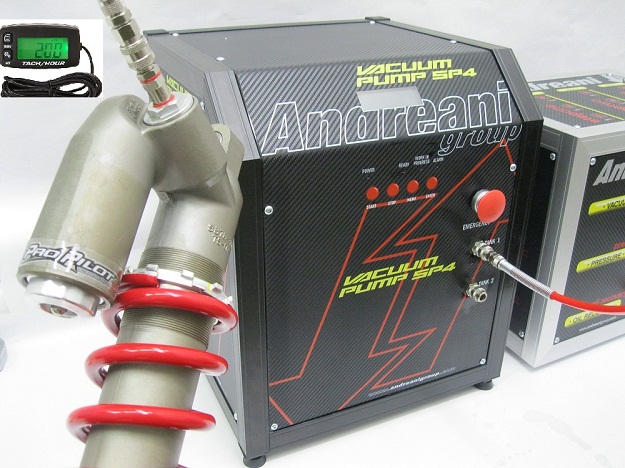 4)
Ohlins TTx SHOCK and CARTRIDGE TTx VAc Videos
They say the Mx, Offroad, GNCC, Enduro stock shocks need fluid and nitrogen services after only 20 hours, and full seasonal rebuild at 40 hours of use.
We have Andreani's latest 10k machines to do them best in the industry, (see tech page more info…)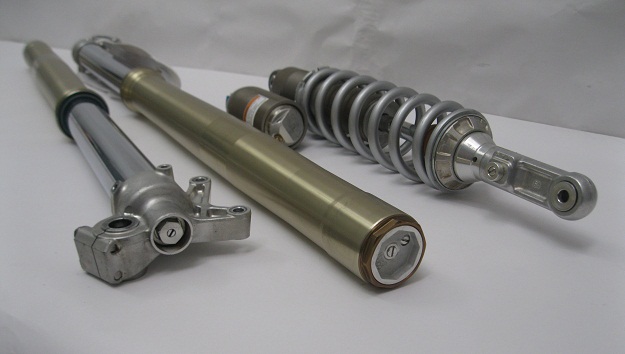 5)
Above a 2017 Yamaha YZ KYB set
6)
"REVALVING"= it's a simple thing that many do from mild to more depending on many factors including catch up maintenance of worn shims and addressing other rough edges of mass produced OEM suspension.
It Works! suit things more for you weight and conditions on a budget but don't forget proper springs and wear parts as needed.

7)
It also makes sense choose a better and more helpful spring rate at the same time or replace some stock springs that rate shy of what they claim and older ones that are showing wear .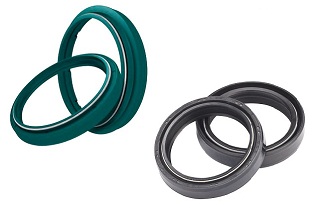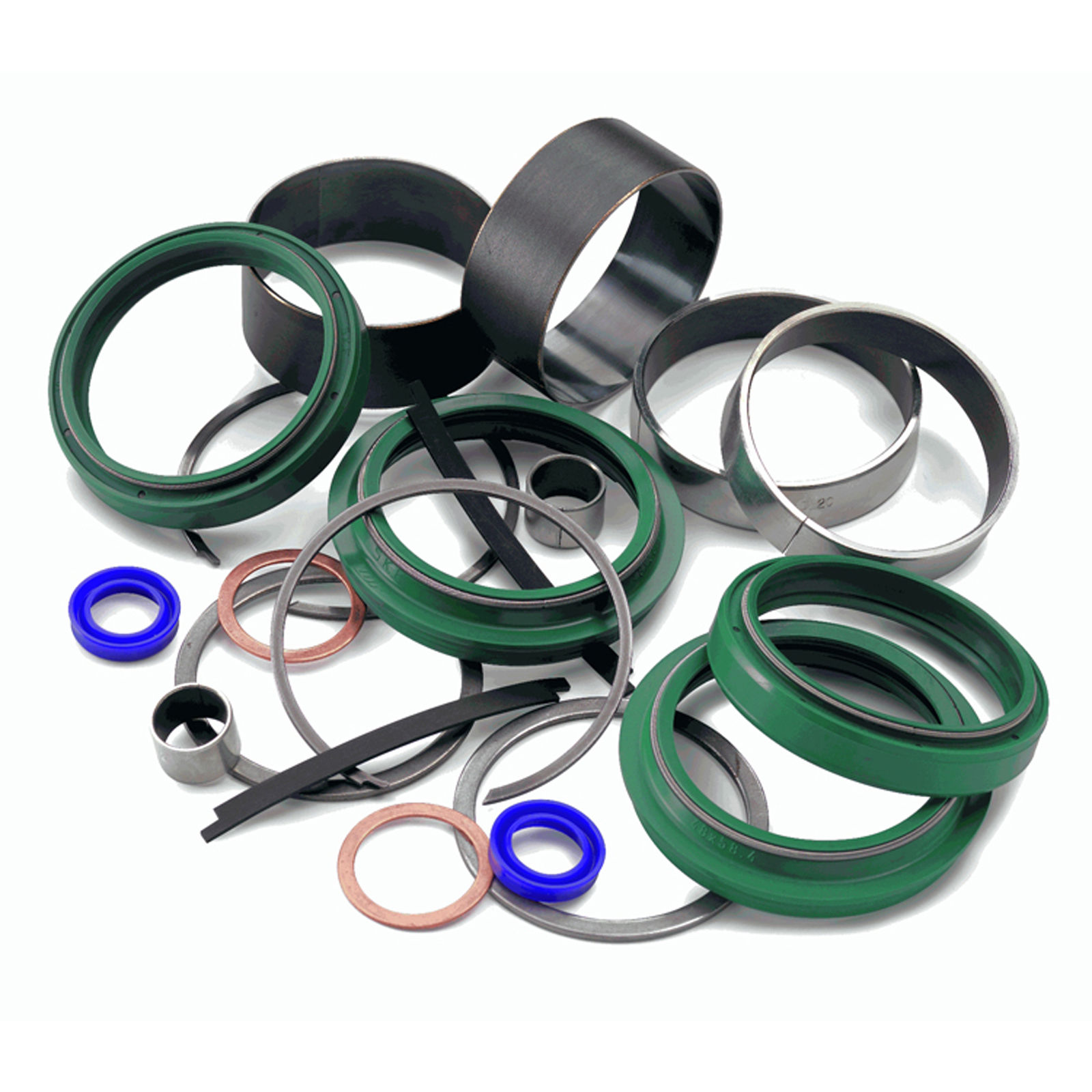 8)
Seals and Wiper Seals with seasonal busing and Oring rebuild kits.
9)
This would also be popular time to replace any Seasonal Wear Parts, like Seals, Wiper Seals, Bushings, etc. They are priced additional to REVALVING as needed.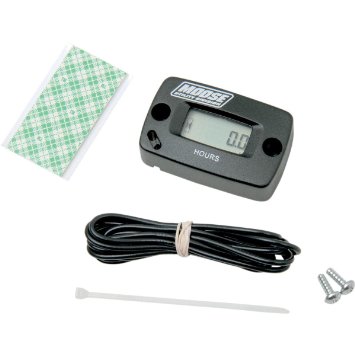 10)
Suspension Hour Meter, time flies when your having fun!
Most riders that guess on how many hours they have on their shock or forks are usually we off.
Easy Installs in minutes to keep track of Hours or run time, its a great idea!