2016 KTM 450SXF, 350SXF, 250SXF, and XC-F
1)
2016 KTM 450Sxf, 350Sxf, 250Sxf, and XC-f.

Our state is the home of  KTM's 8-Time AMA National Enduro Champion, 3-Time ISDE Gold Medalist, and the XC-1 Atlantic grand Prix Champion among many others including many AMA multi time National Number Motocross racers, and many Adventure Rides including the Pine Barrons 500.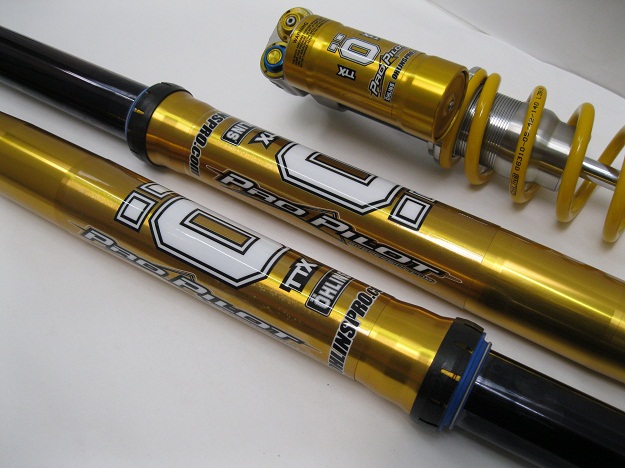 2)
2016 …..   GAME CHANGER!

We know dirt!
Click Here for New Revalving WP 4CS page
Wp 4CS Fork and Wp Shock (New 2016 shocks are 12mm Shorter like 2015.5 Factory Edition versions)
3)
BAM! ….Holy Sweetness!….You can just replace the Wp with the whole Ohlins fork that's all ready for action!.
The NEW 2016 KTM fork is 950mm length which is what 2016 OHLINS 48 RXF Forks are, just like the OEM WP length.
(The 2015 was 6mm less at 944mm long)

The Ohlins 2016 Super popular 48 RXF Fork fits your standard triple clamps, axle, plastic fork guards.

4)
2016 Ktm Suspension upgrades are here!  You can do Wp mods or just replace whole forks and shock!.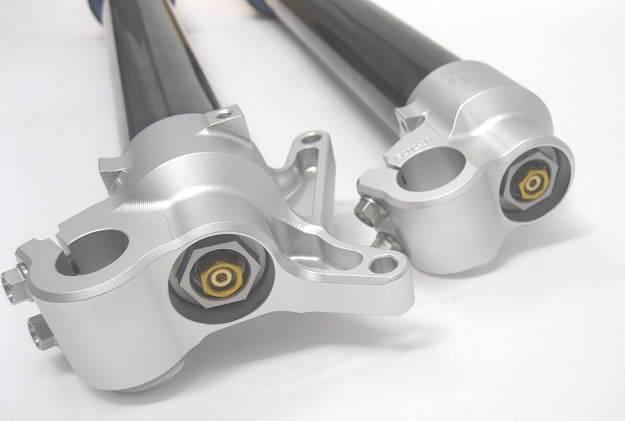 5)
The Ohlins 48RXF Fork fits your standard front wheel, spacers, triple clamps and brake caliper.
2016 Ktm forks are 6mm longer so 950mm total like the OEM fork length.
22mm axle on left fork bottom, 25.85 right fork bottom where shoulder of axle fits,these are the 2016 Ohlins fork KTM bottoms shown.
(made for and fits 2015-2016 Ktm Sxf/xcf 450/350/250) and 2016 Husqvarna FC450/350/250.

6)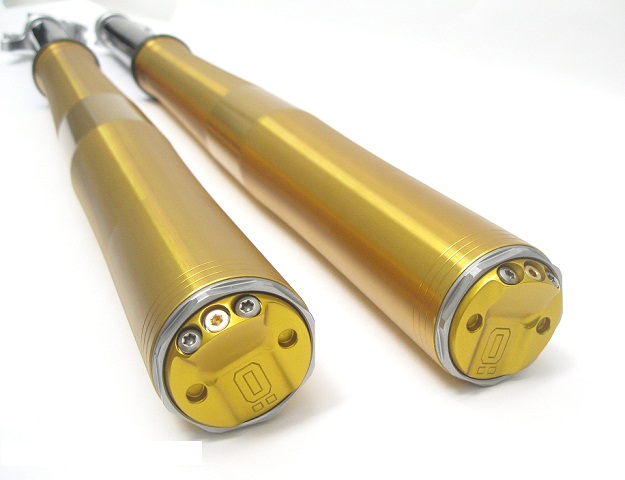 7)
They slip right on like factory!.
The top triple clamp area is 54mm diameter, bottom triple clamp area 60mm diameter.
The top edge of gold stantion to measured to center axle length of 950mm.

8)
The 2016 Wp (2015.5 Ktm Factory Edition) shock is 12mm shorter and uses a much softer spring series then before and uses traditional valving shims.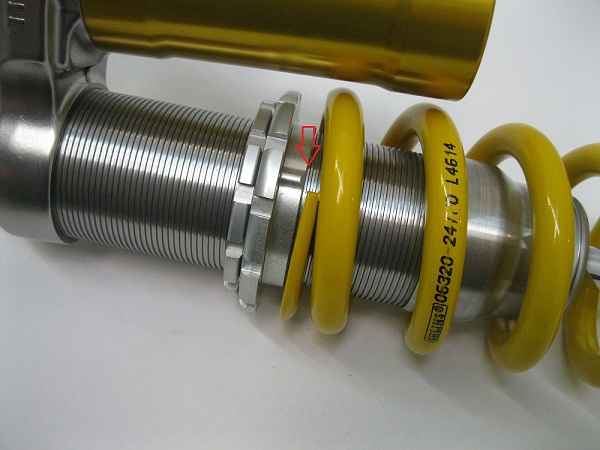 9)
Ohlins 2016 has guided aluminum spring spanners unlike the WP plastic ones.
10)
You can Revalve and Respring or just replace with an Ohlins TTx Shock see below.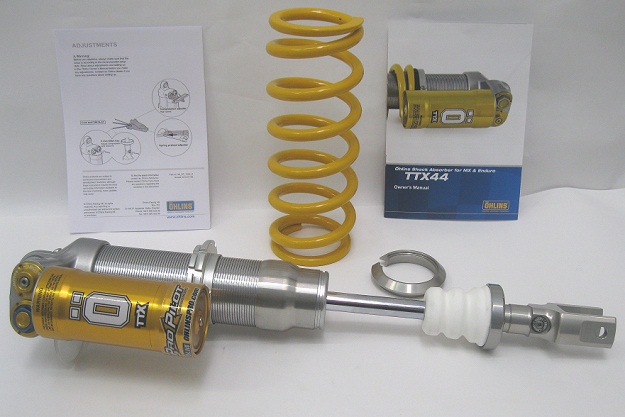 11)
The Ohlins TTx shock has design advantages your WP shock will never have no matter what you do to it.  The 2016 shocks are 12mm shorter eye-to-eye, but it's a lot more than just that, the body is actually longer the other way! so many things are changed.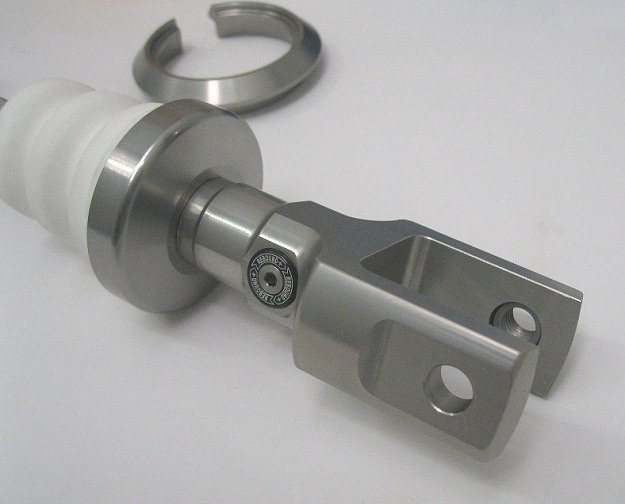 12)
The 2016 KTM shocks are a different bottom, shock body, valving and a few other things including a much different linkage ratio and spring rate.

If You have one of these or the older Wp Shocks it's common knowledge they need to be Vacuum built on machines to remove 100% of air trapped in fluid…
13)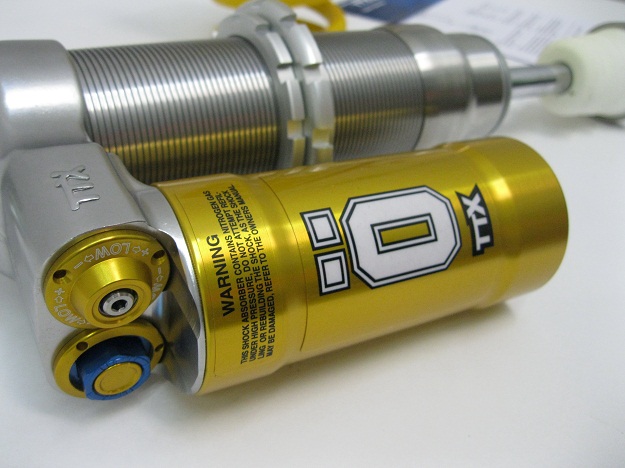 14)
Independent TTx Ohlins HI/Lo Circuits and twin wall directional fluid flow design (see below…).
The ONLY way to professionally get 100% of the air from Shocks and Forks is to use these machines below,
Only a few use these best machines are  in the USA but anyone that touches a shock should use them or send them to someone that does!.

(see videos condensed below)….
15)
16)
17)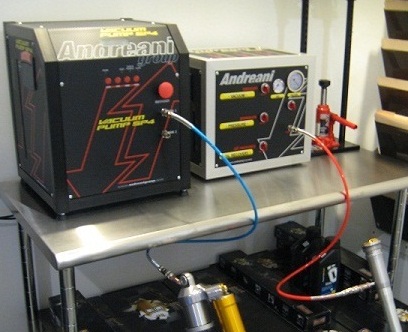 18)
(For more Information on these machines  Visit Our "Tech-Tool-Pics" page)
19)
The Ohlins TTX Shock design has many advantages your Wp shock will never have no matter what you do to it.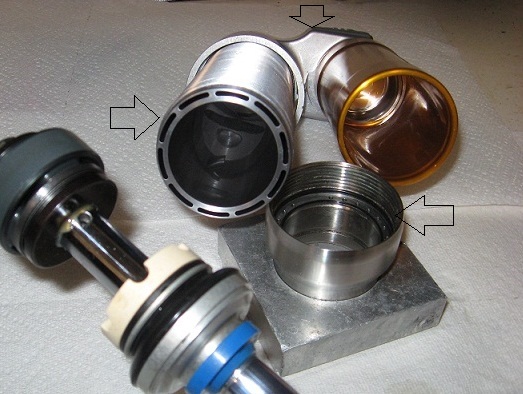 20)
The Ohlins TTx Shock has engineering your WP will never have no matter what you do to it.

Ohlins design is Twin wall body with a matching end cone and cylinder head with more directional fluid flow with more equal pressure balance when the shock goes back and forth for excellent performance and fluid life.

21)
Wp 4CS Fork 2016 
Ohlins makes a Full Cartridge and Spring Replacement shown below.

 22)
The Ohlins TTx Cartridges like the Twin Wall TTx Shock design has sealed and pressurized Cartridges within  inner struts with Dual piston technology.
23)
Unlike traditional fork Cartridges this Ohlins TTx Twin Wall design is very unique similar to TTx Ohlins Shocks with twin Piston and twin tube design with more directional fluid flow, less cavitation, and more equal pressure balance through shims and pistons.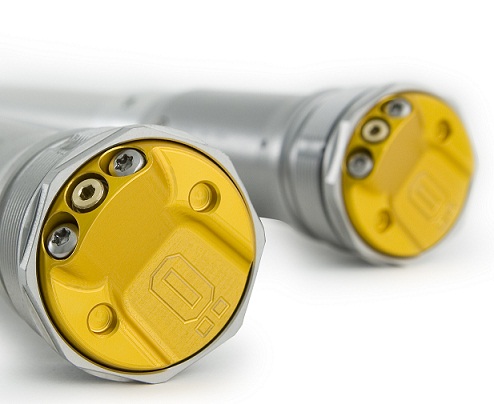 24)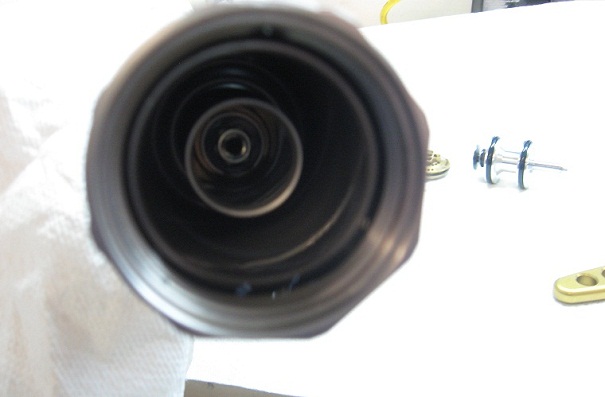 25)
These Struts have a tunable internal Nitrogen pressurized floating Twin piston (Shown in background) and True Twin wall TTx Design features within each strut for ultimate improvement not found with a basic single tube cartridges found on all OEM forks.
This Unique design through completely different engineering than standard forks offers a much improved and more consistent feel with less fluid cavitation.
26)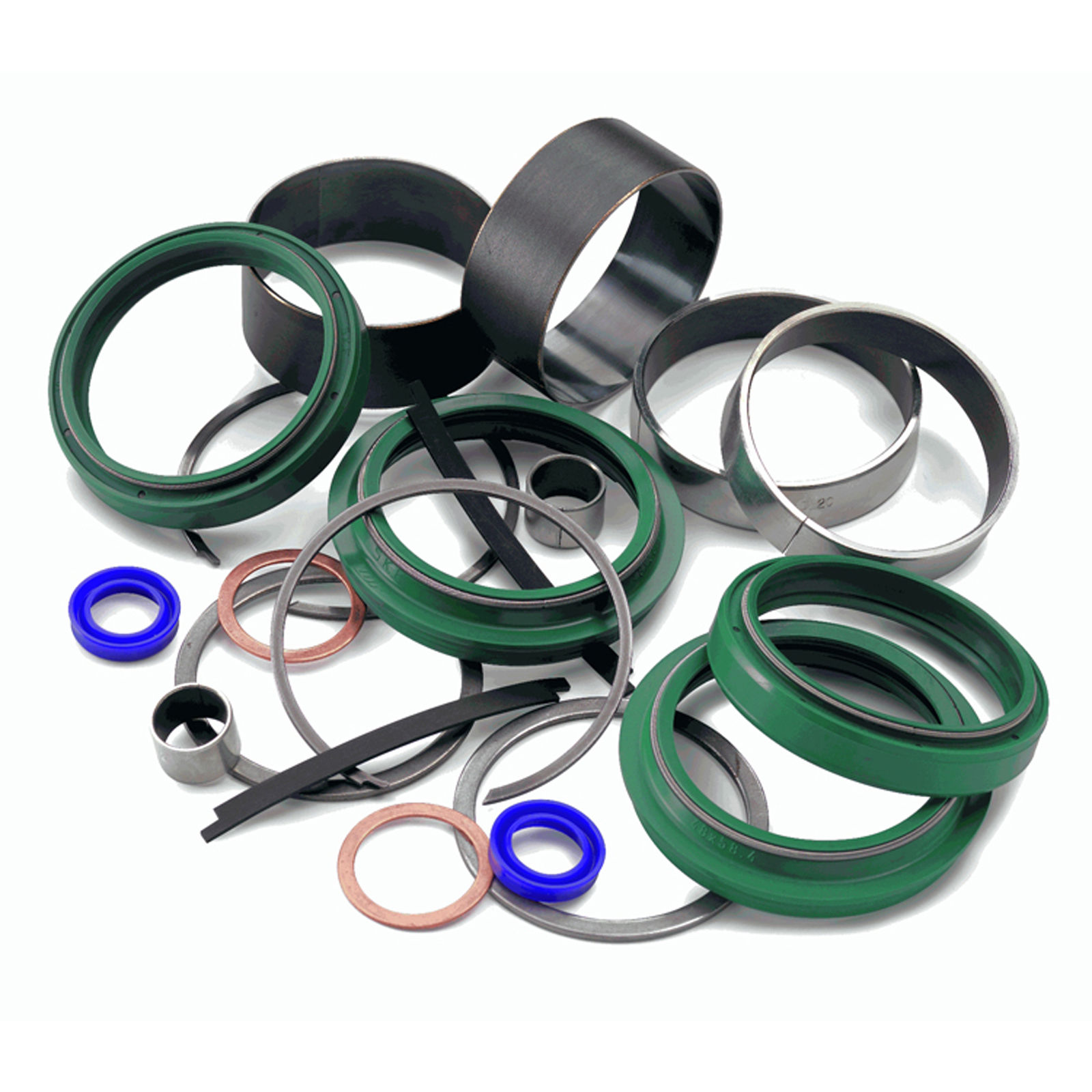 27)
SKF Low friction, Seal , Wiper, Bushing, Service Kits- We have the Newset SKF HD PSF- Series
Wp- 4CS Forks-
(Many Tuning Options with many moving parts that all effect one another)
WP-Revalving – Service- Wear parts- Updates Kits Click  Wp  logo  Here> 
28)
Wp- 4CS ( Fork Concept )

29)
Wp- 4CS
( Tapered Cones , which basically go into hydraulic cups in very lower fork)
that has 4 very large holes near bottom, so they don't actually do anything in the design
for anti-bottoming.

30)
Wp- 4CS ( Forks Parts Diagram )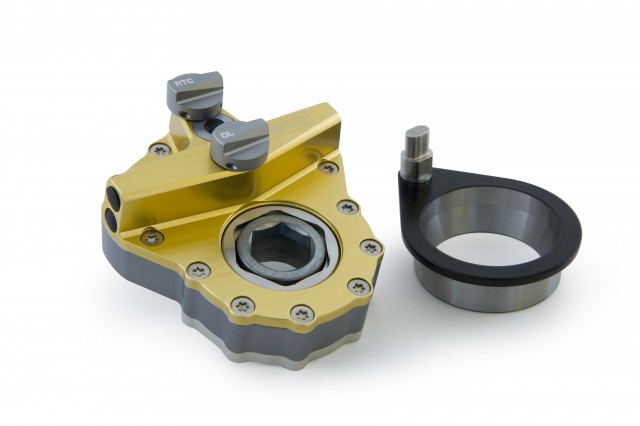 31)
Ohlins Steering Damper 2.1 the Best KTM Damper Available!
Once you use one you may never ride without one again, they are that nice.

32)
This is by far the best damper in the industry for these applications!
No Need to change Expensive Handlebar Risers, Bars, or Triple Clamps!
Additional Mounts Kits Only can be purchased separately to use on different brands.
The Hex Nut shown (above) has Black Round Dust cap and that goes where the stem nut would be.
33)
2016 ktm 450Sx-f Production Bike ( based on the 2015.5 Factory Edition released march '15)
34)
Ktm 2015.5 Factory Edition 450Sx-f (Released USA MArch 2015)
35)
Wp Plastic Spring Adjuster
36)
X-Trig Spring Preload Adjuster (Replace at Shock Apart time best, some don't fit over shock end)
To Order Email : sales@propilotsuspension.com