Honda VFR1200F 2010-2014
1) Honda VFR1200F 2010-2014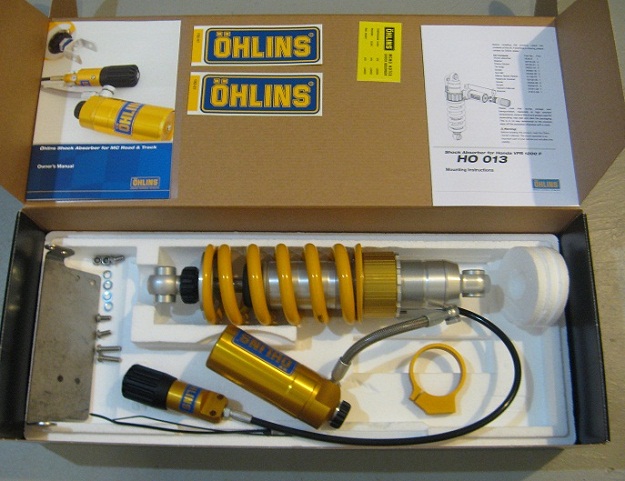 2)
Ohlins Shock has Adjustable Rebound 45 clicks, adjustable Compression 25 clicks and hydraulic remote spring preload 23 turns, divided fluid and nitrogen for fade free performance, and a heavy duty 46mm body and 16mm shock shaft design.

FREE to swap any spring rate for your needs when purchasing new and shock ships preset ready to install out of the box per manufacturers instruction sheet.
3)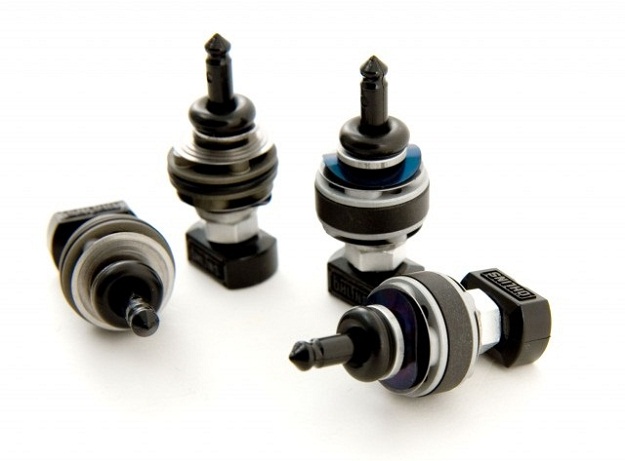 4)
Ohlins has a Fork (4) Piston and valving shim set, they do both compression valves and both rebound valves so you get everything from the stem off, so it's a nice change compared to stock.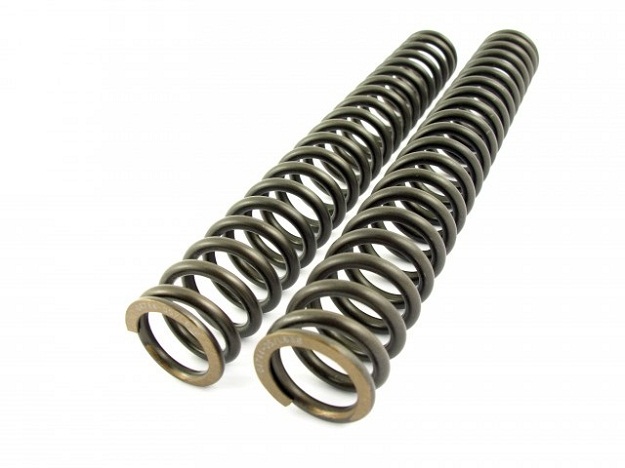 5)
Ohlins springs using a modest update to .95 n/m from stock claimed .85 kg is popular, less fluid volume makes the forks much improved with above piston kit.
Depending on loading the Ohlins shock with remote hydrualic spring preloader is a nice feature when going back and forth quickly between solo rider no boxes, luggage empty or loaded, passenger.
All the adjustments on the Ohlins shock can be done by hand, so you don't need to pack along any extra wrenches, etc.