FJ09
NEW  OHLINS Available ! (See more details below…)

What a Nice looking bike WITH the MOST ECONOMY THROW AWAY SHOCK and basic stamped steel FORK INTERNALS and progressive whimpy stock springs you should UPGRADE after the first Week of use!
(See below Best Ohlins Kits…)
 1)
Yamaha FJ09 /MT09 Tracer  
Ohlins New 30mm Cartridge  FKS504 , 8423- Series Springs and Fluid.
Super fully Adjustable spring preload caps, Compression, Rebound, Very Affordable and Best Quality!
With even more spring choices and different spring  rate options available for the widest range of uses.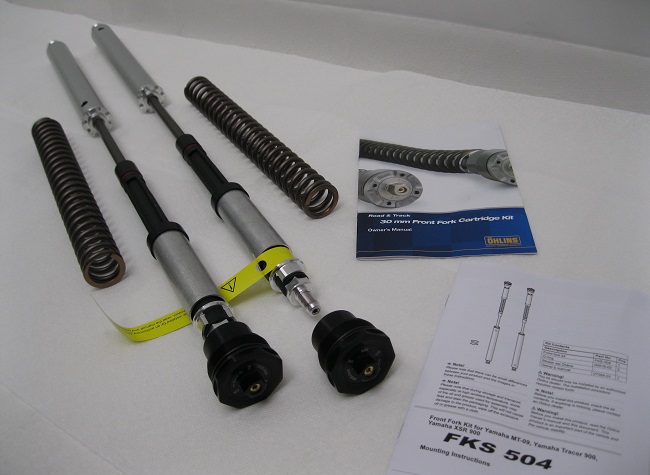 2)
Above the NEW Ohlins 30mm Cartridge Kit FKS504 replaces ALL Older ones. and SAVES more than $400.00 Bucks! over previous kits.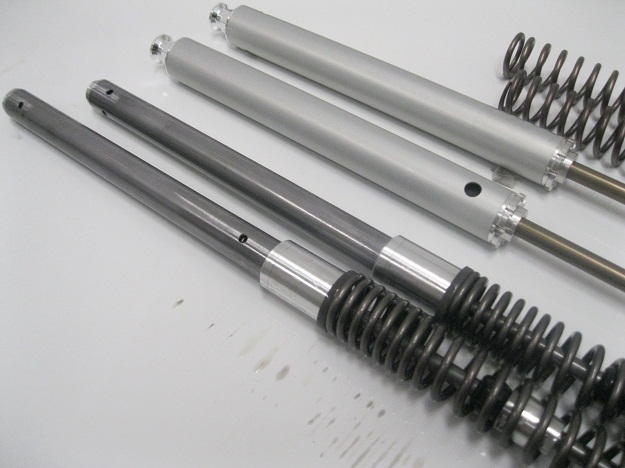 3)
Above the stamped steel  small 20mm non adjustable Yamaha cartridge with whimpy progressive fork spring compared to Ohlins 30mm Cartridge and premium quality springs.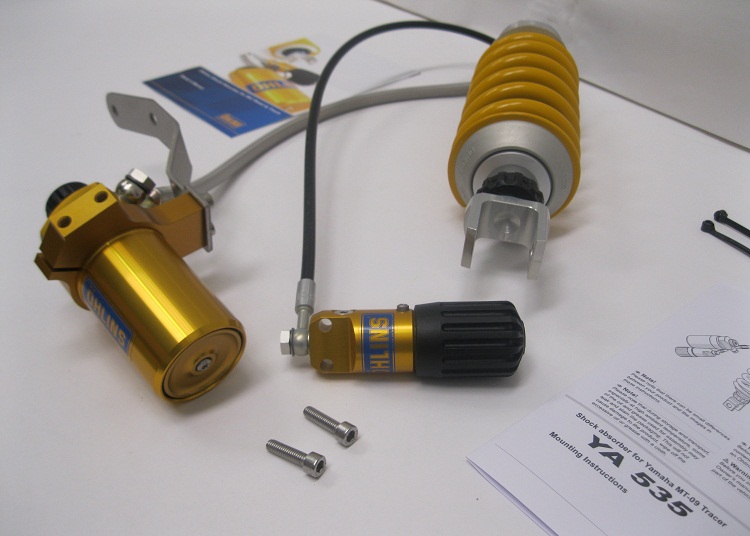 4)
Above, the Ohlins YA535 is available with the addition of a compression adjustable reservoir and a hydraulic remote spring preloader as shown.
Ohlins has the largest 46mm shock body and 16mm shaft compared to other brands that use 40mm and 14m shafts or smaller.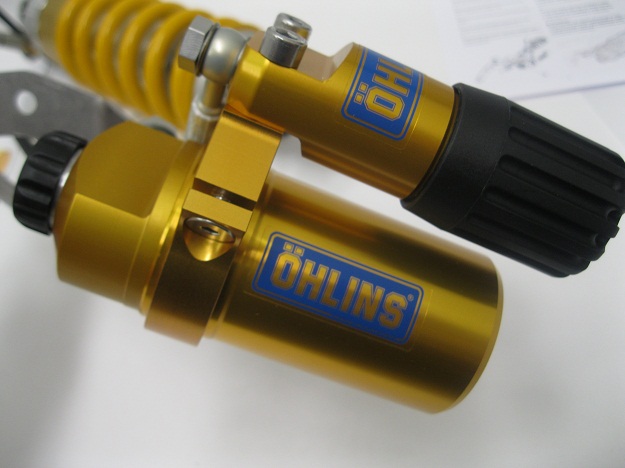 5)
Shown above YA535 Preloader knob and Compression adjuster.
Preloader has about 23 turns or additional spring preload range to use.
The compression adjuster has about a 24 click range.
6)
Above the Ohlins YA335 shock (S46DR1), Above Older Ohlins fork caps on Older FGk 237 kit.

It is STILL a Divided fluid and Nitrogen design with Internal floating piston within main chamber ,so fade Free performance.

It is basically the same as YA 535 but No Compression adjustable reservoir and No Remote adjustable spring preloader .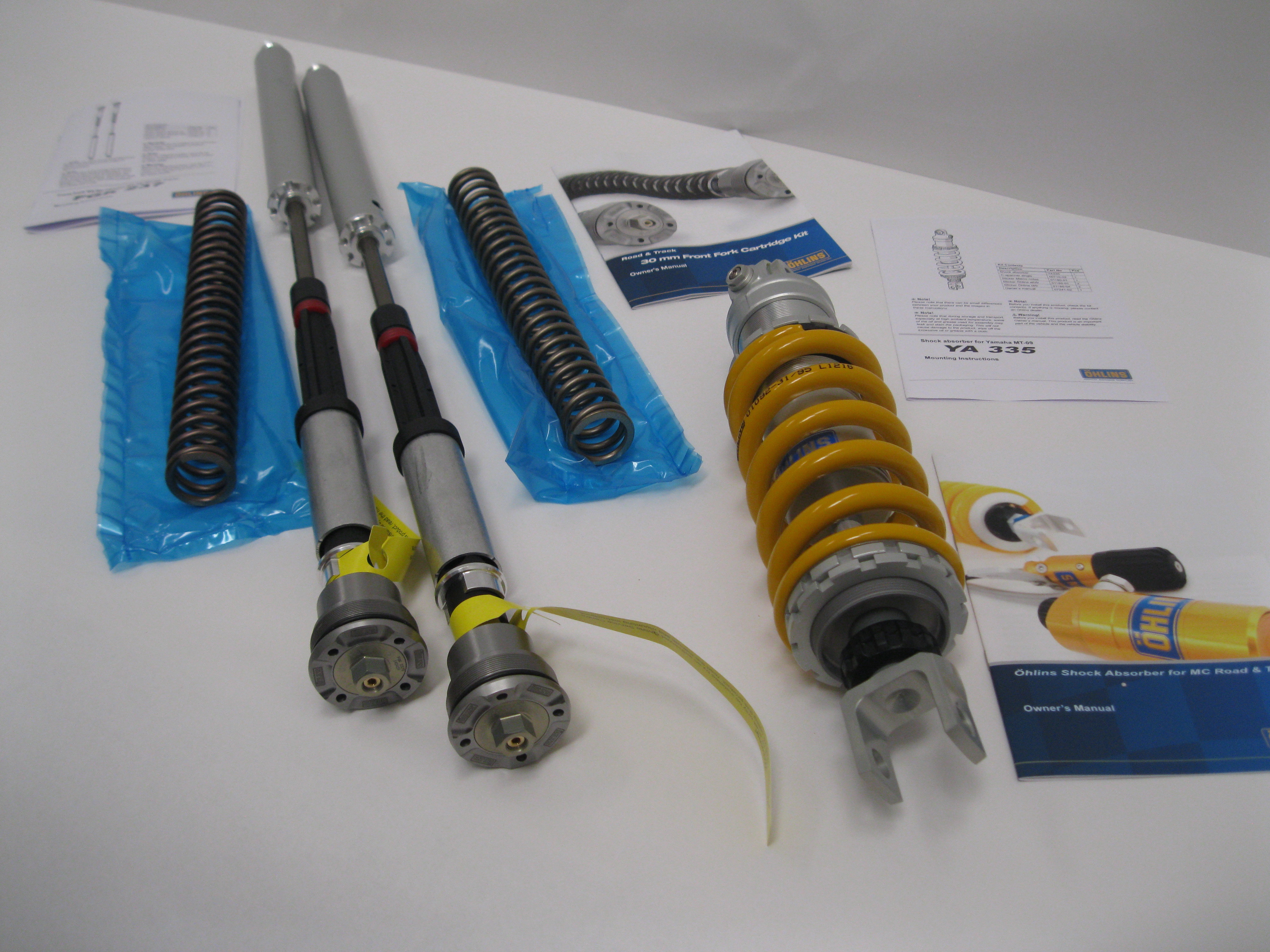 7)
The Above FGK237 Cartridge kit had clear Caps and less spring options then the NEW FKS504 kits.
The Ohlins YA335 (S46DR1) shock still looks similar.
8)
FJ09  Yamaha  MT09 Tracer
Other brands below,
9)
IDS Ktech Kit with springs, a super nice 20mm , 4 port fully adjustable kit with springs.

Above a very well made IDS (Independent Damping System 20mm) so left leg does about 32 clicks of compression adjustment, right leg about 32 clicks rebound adjustment all from top caps.

10)
Shown above is the 20mm preload and  about 18-20 turn preload range.
Fully adjustable Compression, Rebound inside the 14mm socket hex bolt preloader.

11)
A great option and can be paired with any design rear shock.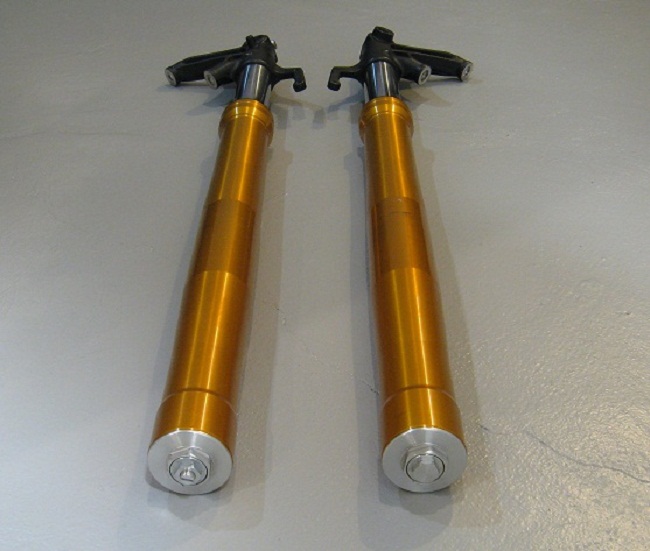 12)

Standard Yamaha FJ09/MT09 Fork with soft Standard Progressive Fork Springs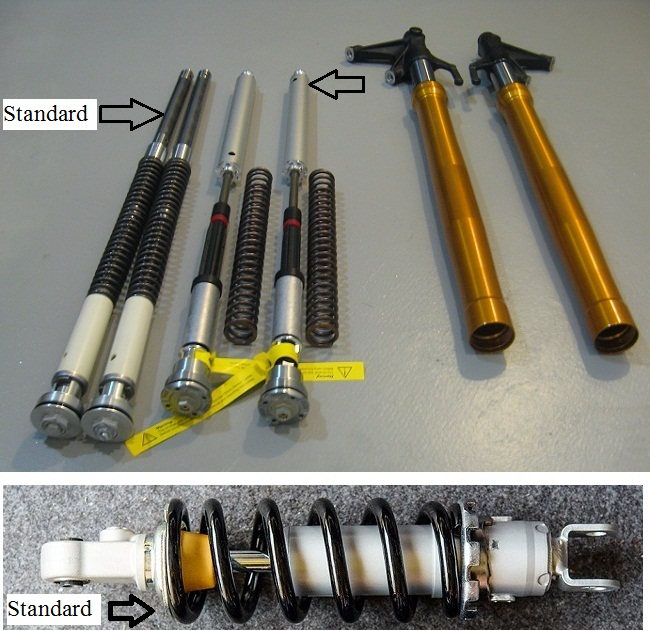 13)
On top LEFT (Arrow) standard FJ09 Stamped Steel 20mm Cartridge,  On top RIGHT (Arrow)  OHLINS older FGK237, 30MM Cartridge (50% bigger piston area and 1 lb lighter )
On Bottom standard Non-Rebuildable Yamaha shock

14)
Yamaha FJ09  / MT09 Tracer
15)
Yamaha FJ09/MT09 Tracer Suspension
16)
Above these are Andreani Cartridges (20mm) with Adjustable top preload, compression, rebound, a nice upgrade and Now the Gold preload adjust is Mostly coming thru in Silver Color or Black, the are made in Italy with springs per rider weight.