Ducati Scrambler
2015 -On
(several different fit out looks but same base components underneath)

Urban Enduro

1)

Ohlins 30mm Fully Adjustable Compression Rebound Spring preload Fork Cartridge Kit with springs Ohlins Du505 Shock with spring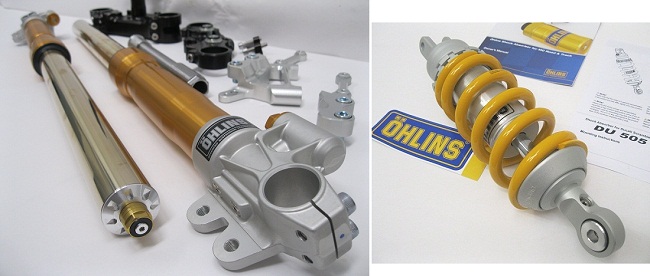 2)
BAM!… Ohlins Forks with Triple Clamps, Axle, Hardware mounting kit and Ohlins Shock Combo!  It doesn't get any Sweeter than this set! (Forks available in Gold or Black). See details and pics below…
3)
Icon  (this bike would be great with Ohlins full suspension upgrade SEE BELOW…)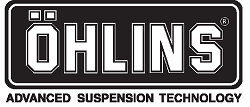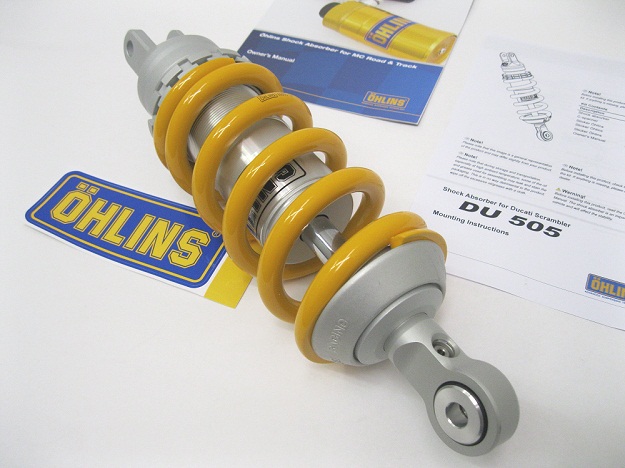 4)
Ohlins S46DR1 /DU505 /46mm Body 16mm Shaft Divided Fluid and Nitrogen via internal floating piston with nitrogen one side and fluid other for fade free performance with  45 Clicks Adjustment.

Multiple spring rate options to suite any weight range,FREE to swap springs at time of purchase (Reg $100.00 value) , FREE Ship lower 48 USA, ships preset ready to install.

5)
Two Ohlins Forks, Triple clamps, Axle, Spacers.

Ohlins Whole Forks with Ducati Scrambler Mounting kit including triple clamps, caliper mounts, axle, wheel spacers, fender mounts. SOLD as KIT ONLY Ohlins GOLD or Ohlins BLACK forks, your choice when ordering.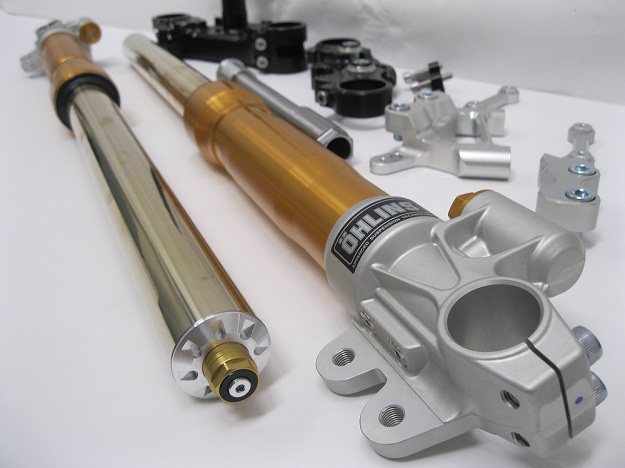 6)
Ohlins Forks, Triple clamps, axle, brake caliper brackets and mount kit combo, transforms your bike into super Sweetness!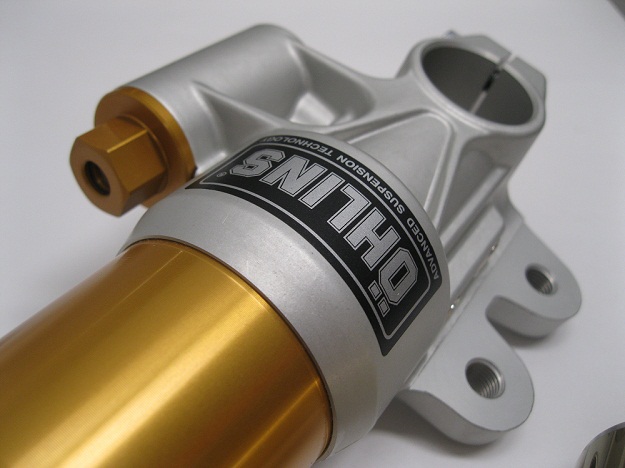 7)
Ohlins Fork Bottom …BAM!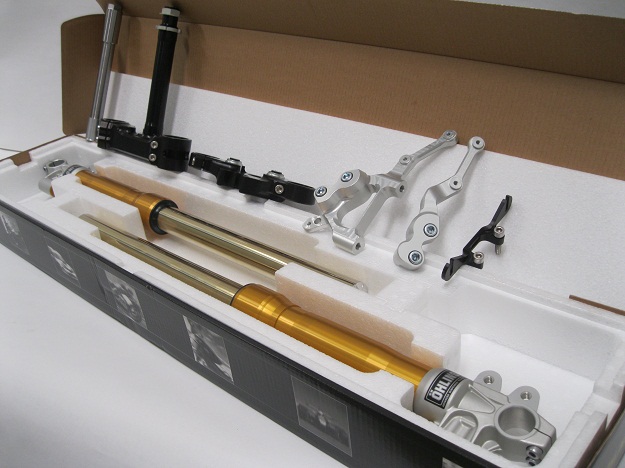 8)
Order this sweet Ducati Scrambler kit and enjoy!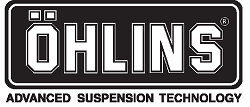 9)
Ducati Scrambler with Ohlins GOLD Fork and Ohlins Shock combo, forks have gold bottoms and gold ti-Nitride upper inner tubes.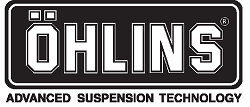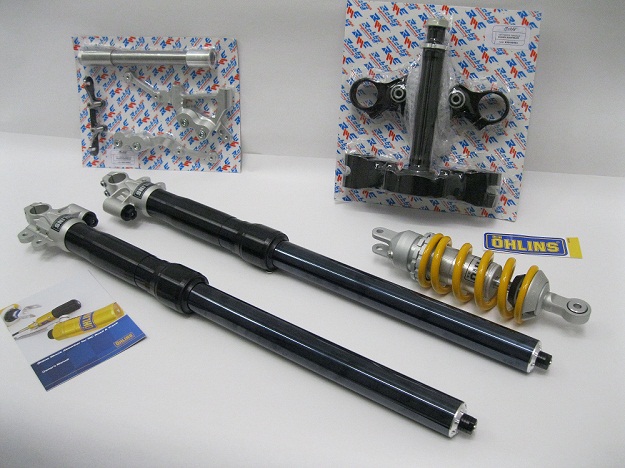 10)
The above kit is a Complete bike kit with special Ohlins spec forks with Triple clamps, axle and calipers sold as one unit, we also can do the Ohlins rear shock with it so everything is a matched set.
Black Ohlins Forks have black DLC coated inner upper tubes to match.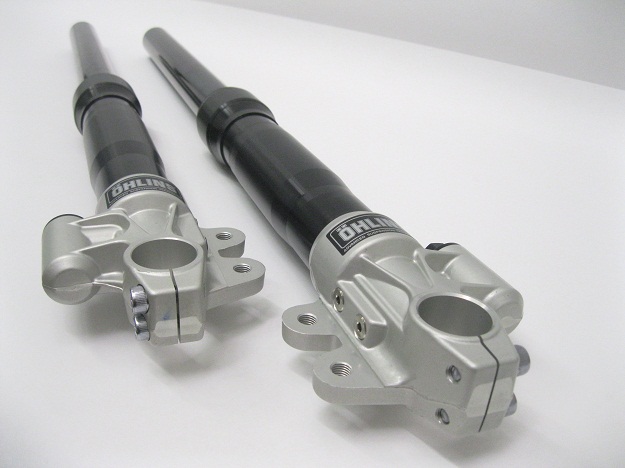 11)
Ohlins Forks are available in black these have DLC coating on the 43mm inner legs .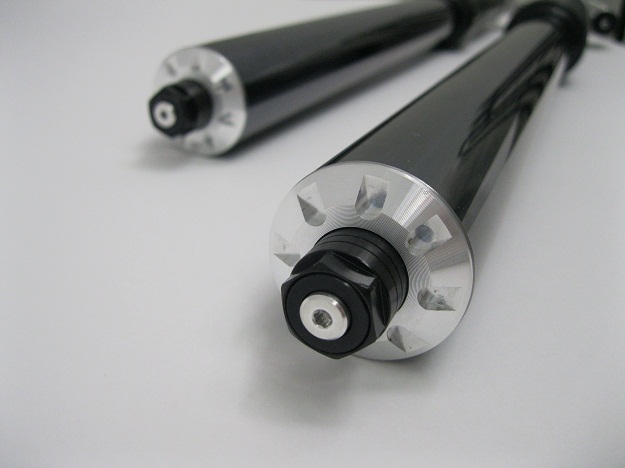 12)
The Ohlins forks are a work of art!
With about 45 clicks of rebound adjustment,  12 turns spring preload adjustment, and about 30 clicks compression adjustment.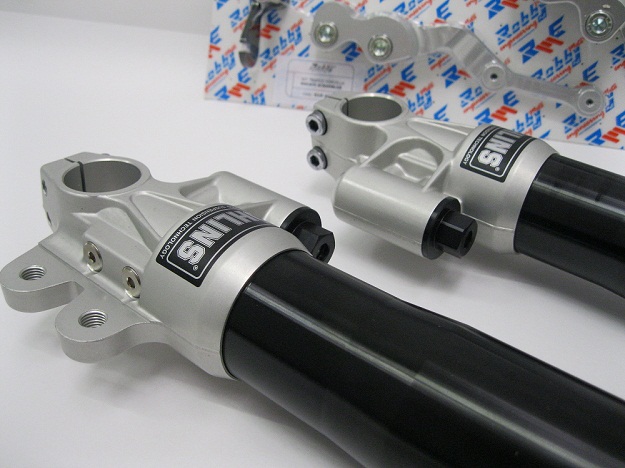 13)
Compression is adjusted by a 3mm allen at center of black hex base valve housing.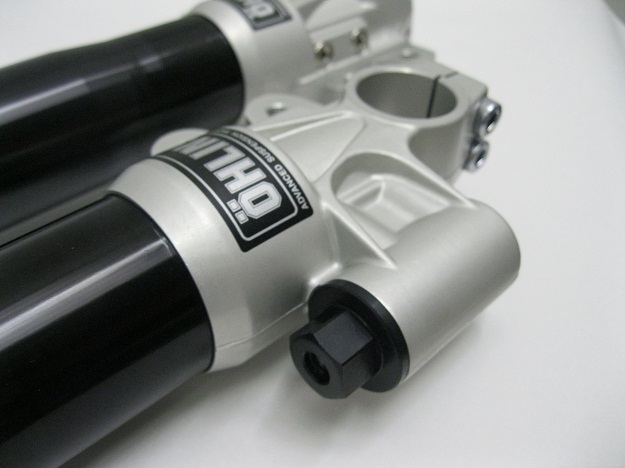 14)
Ohlins Fork Bottoms
15)
Ducati Scrambler 2015-On
16)
Full Throttle

17)
18)
19)
20)
21)
22)
 23)