Kawasaki KX450F 2016-2018 Air Forks fix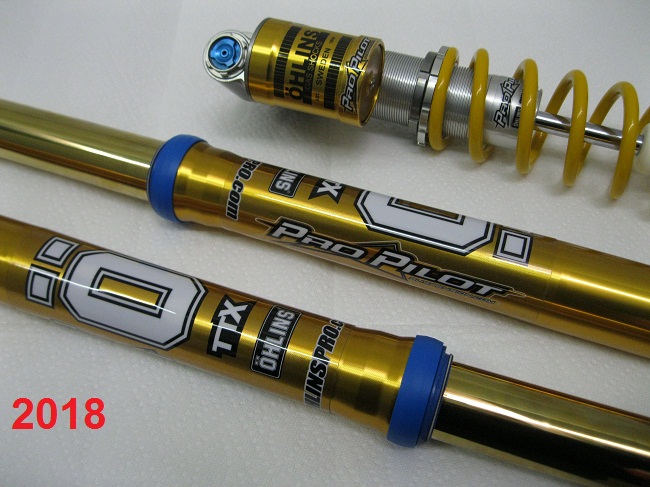 BAM!-
buy a complete Ohlins Pro Pilot A1 2018 Kit! (two 48S RXF forks and one TTx Flow Shock  sprung and done!)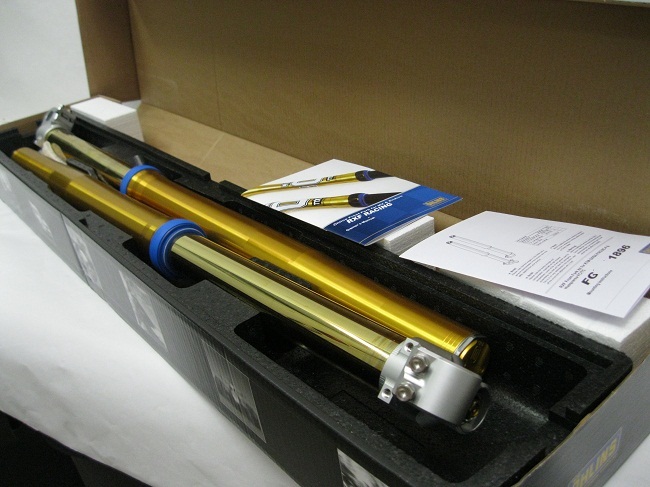 1)
BAM! Whoop there-it-is! 2018
FGKA1896
(fits 2009-2018)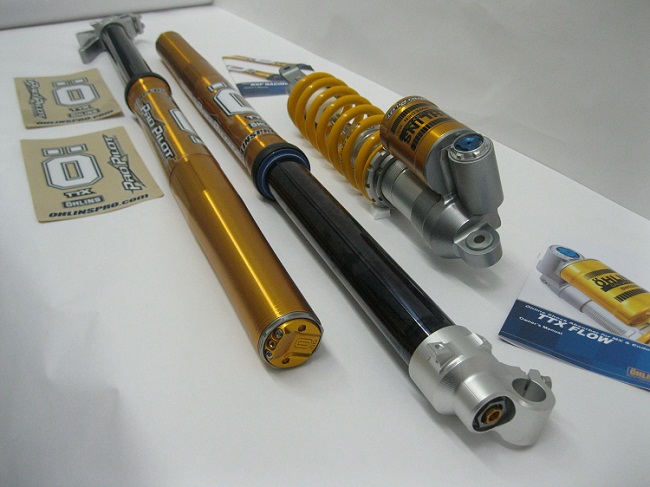 2)
NEW 2017 Ohlins / Pro Pilot TTx Flow A1 Kit!
(fits 2009-2018 KXF450)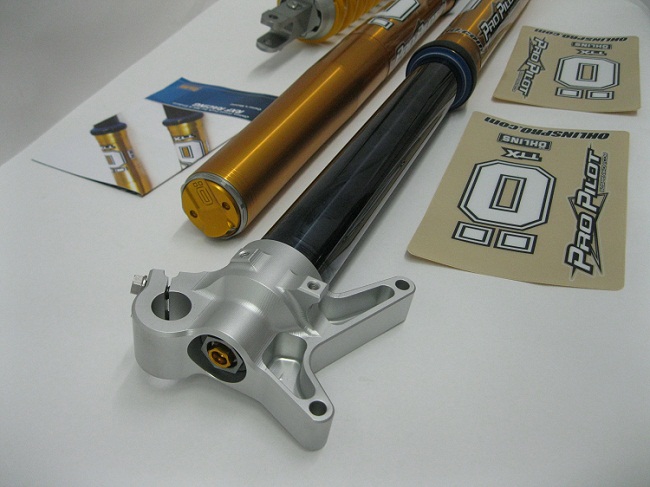 3)
New 2017 Ohlins TTX Flow / Pro Pilot A1 Kit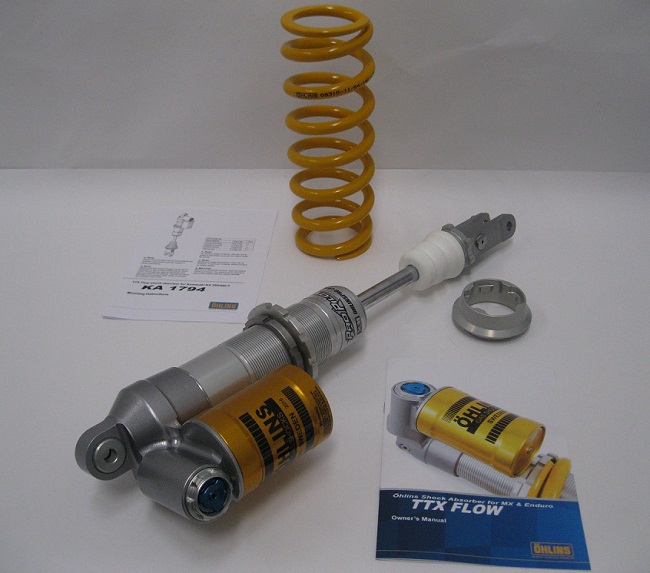 4)
Ohlins 2017 TTx Flow Shock KA1794
Can Fit 2009-2017!  BAM!
5)
Many people don't even check tire pressure before each ride let alone Air Fork Three chambers all day at the track and never be really happy with the results.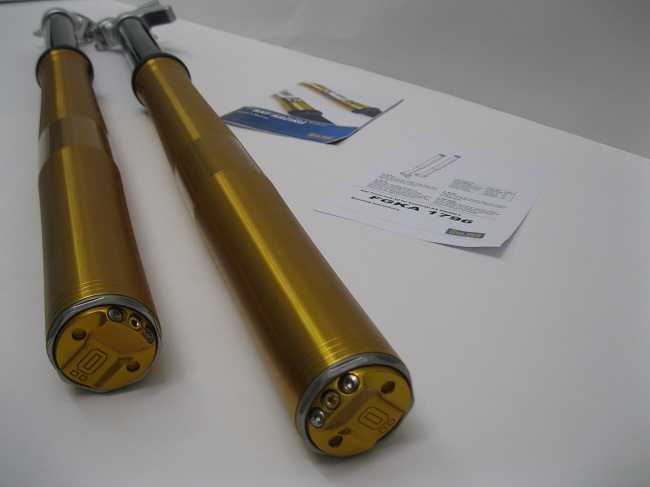 6)
NEW 2017 Ohlins 48 RXF Forks, will fit earlier years also.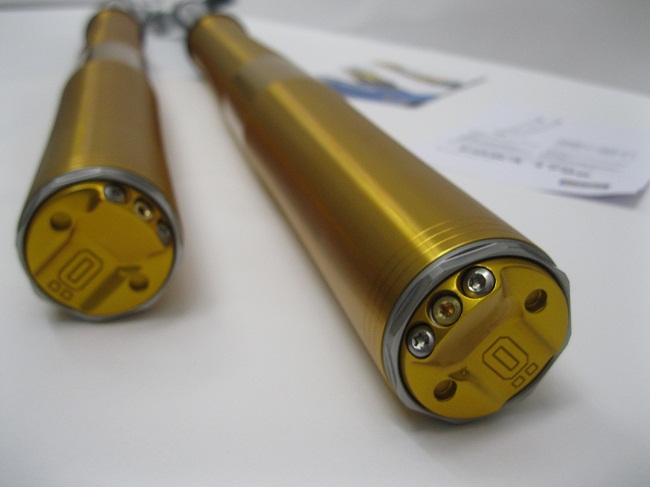 7)
2017 Ohlins RXF Forks just in!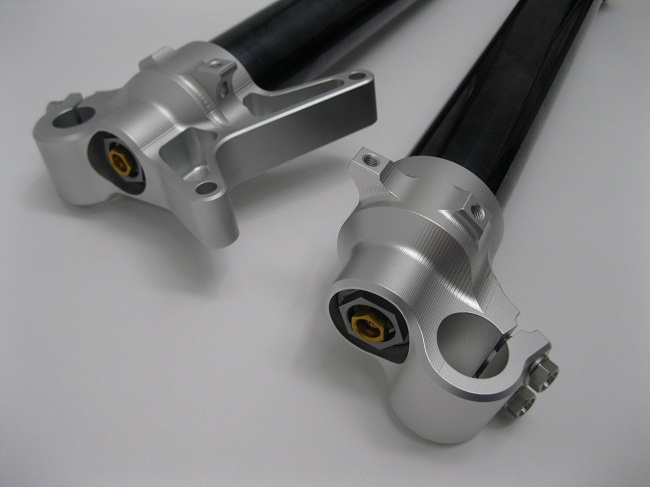 8)
2017 Ohlins TTx 48 RXF Forks.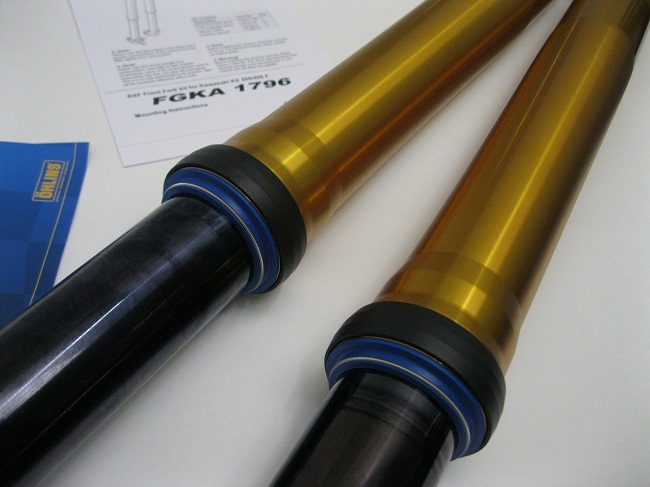 9)
2017 Ohlins Forks fits earlier years.
If you have ridden for many years and know how forks should feel, you are in the same place as many.

10)
Knowing how much your tire pressures fluctuate during use with just 12.5psi- 14.5psi and all that volume jumping over 20%+ up after use, from a cool shady morning out of the trailer to a bright sunny and hot afternoon final moto.

Imagine what happens to your fork with 160psi Inner Chamber, 175psi Balance and 14.5 Outer with a smaller volume.

You can revalve the forks and shock and play with the air pressures till the end of time with the Mickey Mouse $39.00 gauge they give you with the bike that looses an unknown amount of air each time you take it off and on while trying to vary a high pressure 160psi-175psi setting by a few unknown lbs.
That's hit or miss guesswork at best, or hopefully you ride a very smooth track for a very short amount of time,
or see some better solutions below…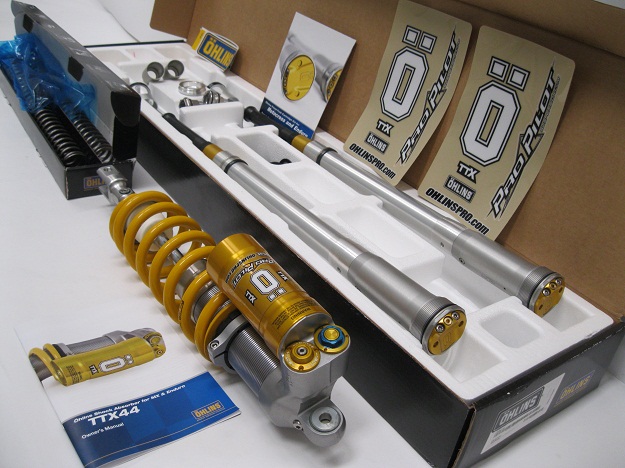 11)
2015-2016 KXF450 Ttx CArtridge Kit and Shock Combo
12)
2016 KX450F
GAME CHANGER ALERT!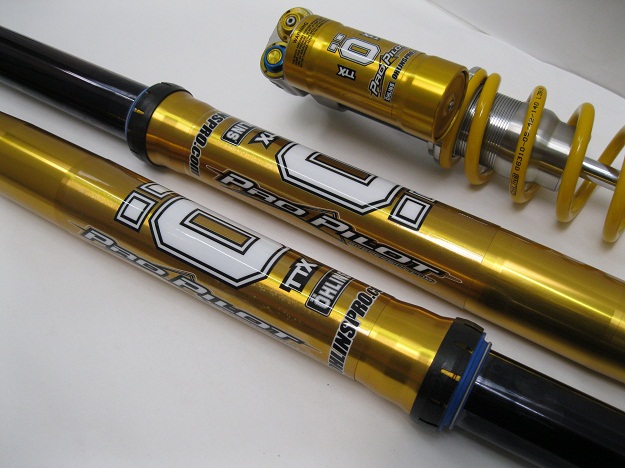 13)
2016 Pic shown.
You can update your stock production suspension to the whole Ohlins RXF Fork and TTX Twin wall Ohlins Shock.
They bolt right up, they slip into standard fork clamps, use all the standard front wheel, plastic and brake caliper stuff.
The design is unique, your stock stuff will never be these no matter what you do to them, Ohlins has a twin wall TTx shock design with matching end cone and cylinder head that has a more directional fluid flow (see pics of spy photos TTx Page) and the forks have a similar twin wall TTX Cartridge design that uses two regular springs like KYB Yamaha forks but with way better features and design overall.

       Say BYE-BYE too Your Little Friend!   Never Need this again!
14)
Ohlins Cartridge kits are the Best Solution for the Showa and Kyb Air Forks!
No machining required 100% reversable, you basically replace most everything inside your standard fork shells, and never have to check the three Showa TAC Fork Air chambers again!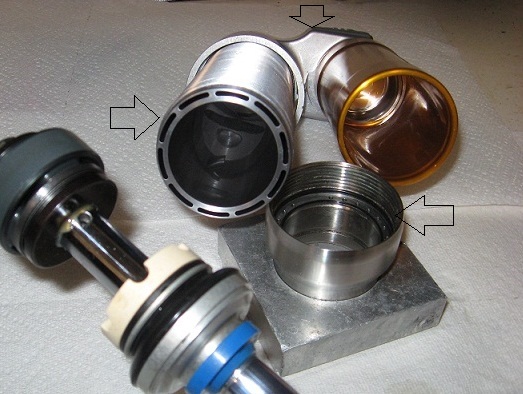 15)
The Ohlins TTx shock design has Twin Wall all the way thru to the matching holes in the cylinder head and matching holes in the tapered end cone which contributes to more directional fluid flow than any other shock in the industry for more equal pressure balance and improved function.
16)
Manufactures are scrambling to justify production versions of AIR FORKS, the bottom line is they cost a lot less to produce both in raw materials and labor cost by valving one leg and air chambers in the other multiplied over thousands of units worldwide each penny saved adds up to a huge amount.

17)
Showa TAC AIR Forks
18)
Showa TAC Air Forks
19)
20)
KXF450 TTx Ohlins 2009-2016 Shock (2015 Shown)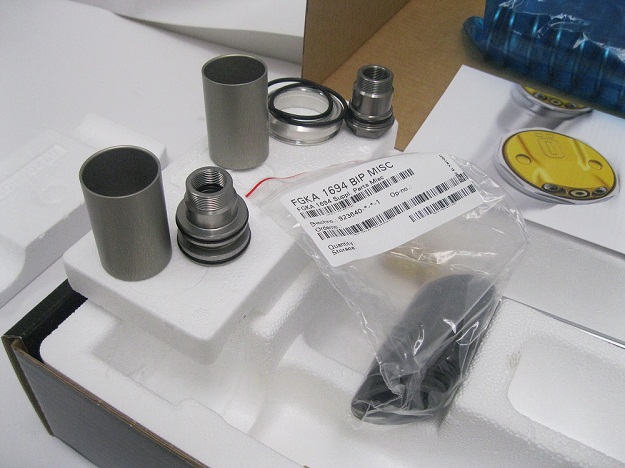 21)
2016 KXF450 Ohlins 2015-2016 Parts Kit for Bottoms shown with extra preload 2mm black spring spacers.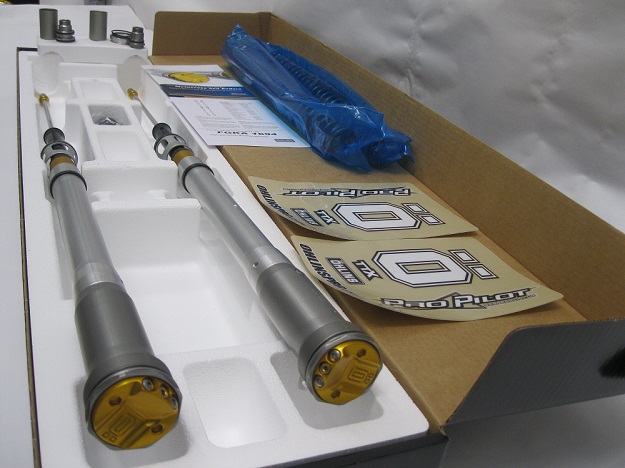 22)
2016 FGKA1694 TTx Ohlins Cartridge Kit with Springs.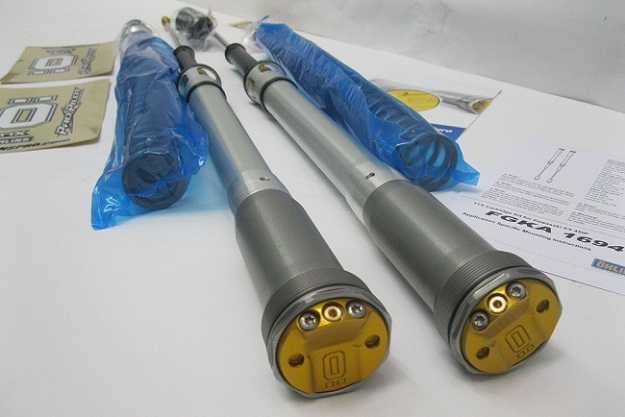 23)
KA1694 Ohlins , 2015-2016 Cartridge Kit KXF450
24)
25)

(2016) Many Thanks! Glenn Young , AUSTRALIA ~ 2016 KXF450 Ohlins AIR Fork Fix.