Yamaha FZ09
1)
The standard FZ09 has a Cheap and Cheesy THROW AWAY SHOCK and Stamped STEEL Fork INTERNALS From the 1970's,
SEE BELOW How To Swap Out You Stuff For What Works !
FZ09 /Mt09
Ohlins New 30mm Cartridge  FKS504 , 8423- Series Springs and Fluid is Super fully Adjustable spring preload caps, Compression, Rebound.
Very Affordable and Best Quality! with even more spring choices and different spring  rates options available for the widest range of uses.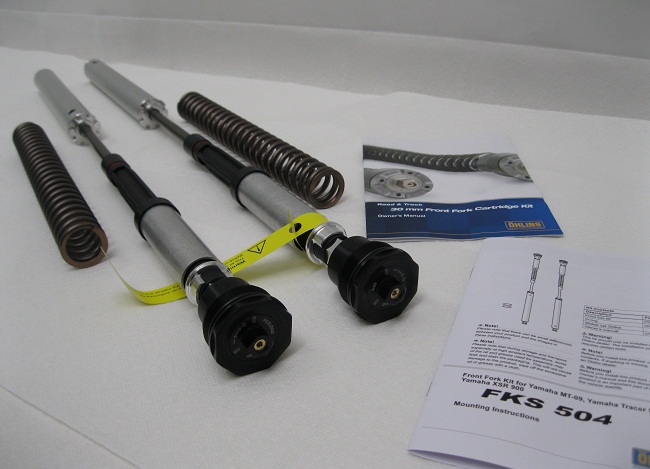 2)
Ohlins Shocks and more…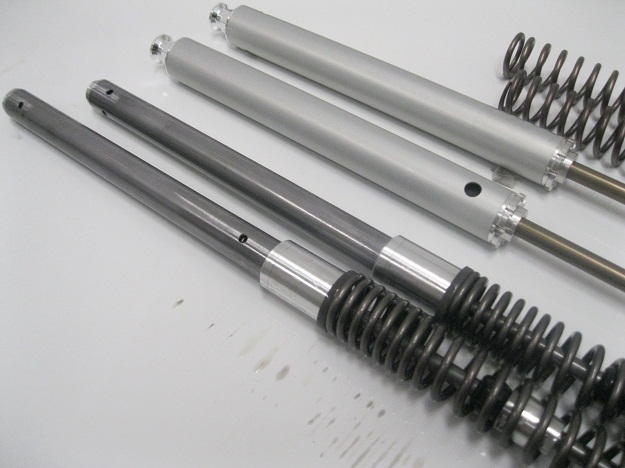 3)
Above the stamped steel  small 20mm non adjustable Yamaha cartridge with whimpy progressive fork spring compared to Ohlins 30mm Cartridge and premium quality springs.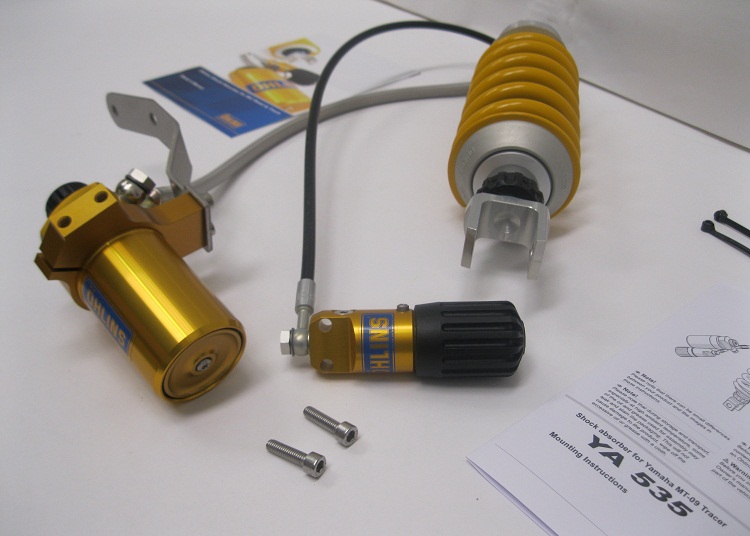 4)
Above, the Ohlins YA535 is available with the Addition of a compression adjustable reservoir and a hydraulic remote spring preloader as shown.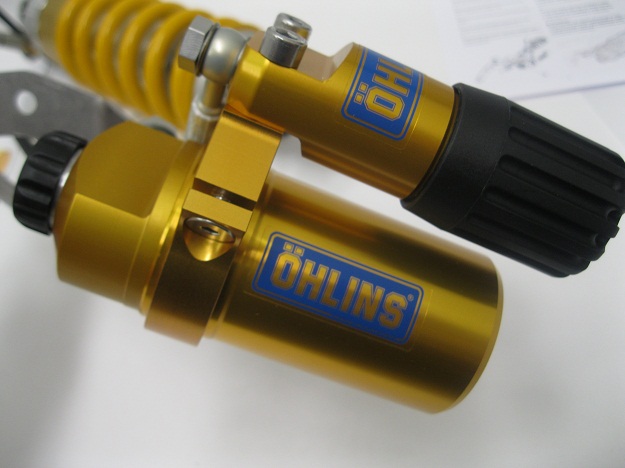 5)
Shown above YA535 Preloader knob and Compression adjuster.
 6)
Yamaha FZ09 /MT09

7)
Above a great value is a Ohlins largest in the industry 30mm fully adjustable cartridge and fatty Ohlins divided shock with 46mm body and 16mm shaft!
8)
Super cool looking bike BUT the internals of the forks and shock in general is as cheap and cheezy throw away as it gets! (see below…)

9)
Above the stock shock throwaway!
Great Bike! Horrible Suspension! Super Cheezy throwaway Stuff!

Other brands below…
10)
Shown above is the 20mm preload and  about 18-20 turn preload range.
Fully adjustable Compression (32 clicks) , Rebound (32 clicks) inside the 14mm socket hex bolt preloader with a 3mm allen drive.

11)
A great option and can be paired with any design rear shock.
12)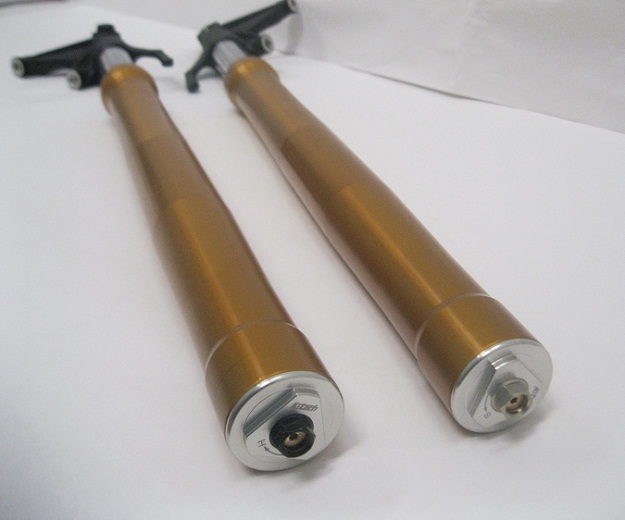 13)
14)
FZ09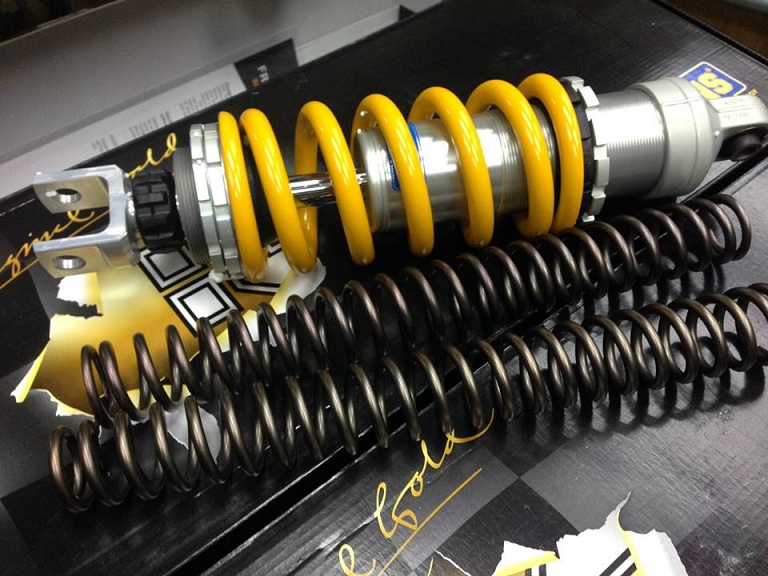 15)
Ohlins YA335  S46DR1 Shock /DIVIDED internal Piston (no need for external reservoir) 
Shown With OHLINS Fork Springs for The Standard Yamaha Forks use number 8422-90(300mm long)

* Ohlins Full Cartridge Kit uses different springs not the same use this #8423-
16)
Above these are Andreani Cartridges (20mm) with Adjustable top preload, compression, rebound, soft have silver caps or black now.

17)
2017  FZ09/ MT09