BMW R 1200 S
.
1)
BMW R 1200S
If your bike came with Ohlins as a factory package upgrade at time of purchase you can upgrade them and service them for years to come.
If you have the Showa noodles a new separate set of Ohlins Shocks are becoming very hard to come by so we also have a couple other options if replacing the Showa shocks that is a nice choice (see below…).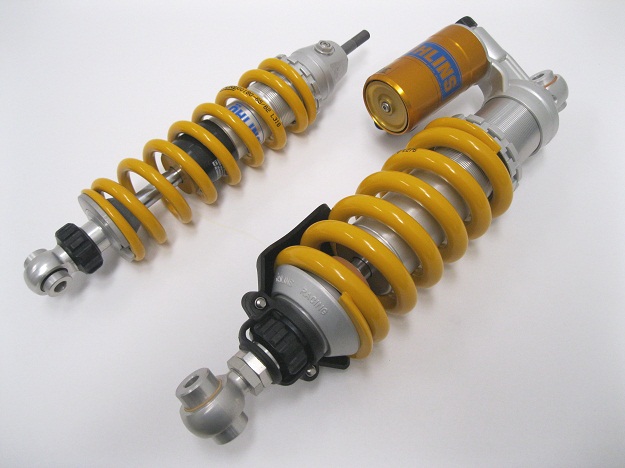 2)
We will offer the Ohlins while supply lasts.
3)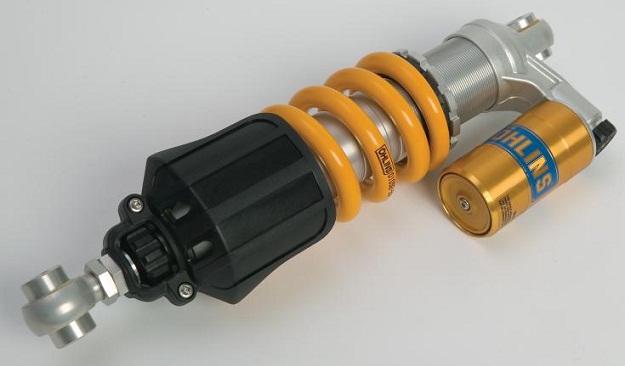 4)
Ohlins BMW R 1200S Rear Shock, piggyback design with adjustable compression, rebound, length and spring spanner preload.

(Note:  shown with optional mud flap that may not be coming with shocks when purchased as supply changes over time from manufacturer)
5)
6)
Ohlins BMW R1200S front shock, adjustable rebound and spanner spring preload.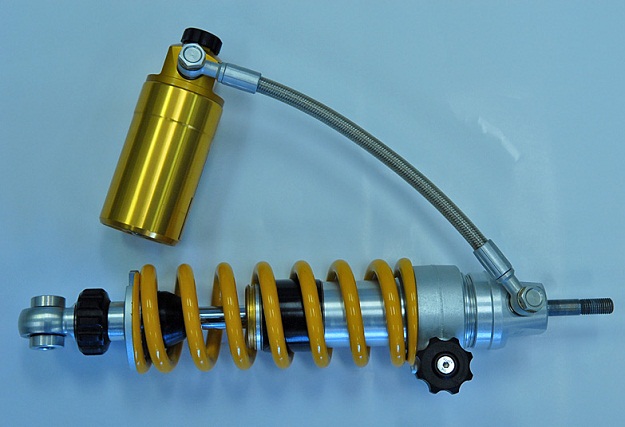 7)
Above Optional Stuff~
Front Ohlins with adjustable compression reservoir and dividing piston, also shown with adjustable spring integrated preloader, all adjustments can be made then with two fingers instead of tools.
8)
9)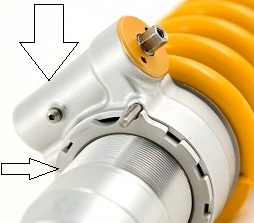 10)
Ohlins rear Optional Stuff~
Shock integrated spring preloader, the replace the plastic spring spanners and allow 8mm T-Tool drive to adjust.
11)
12)
We sell Nitron Shocks
(above pic is only for 2016 stock photo showing what they sent us regarding anodizing colors subject to change we also suppose so not for actual bike)
They work well and we offer some front and rear options (CALL)