BMW R9T Ohlins Suspension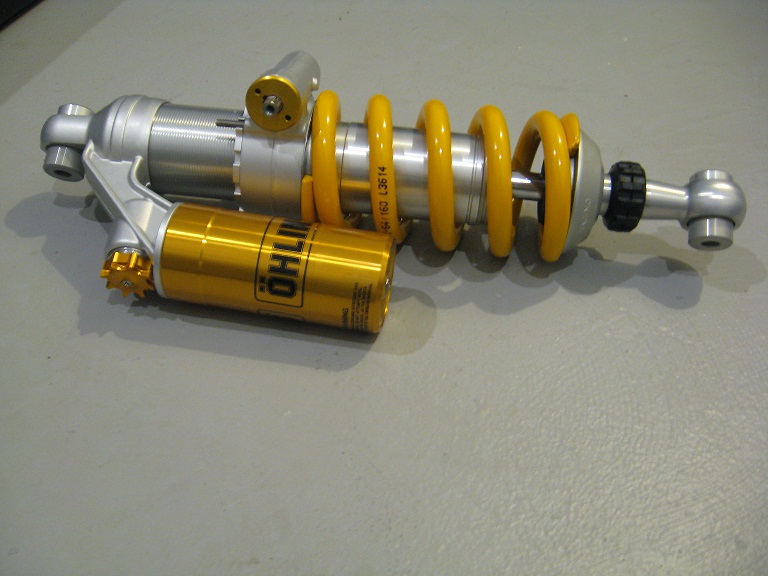 1) 
BMW R9T New Ohlins Bm440 Shock S46PR1C1B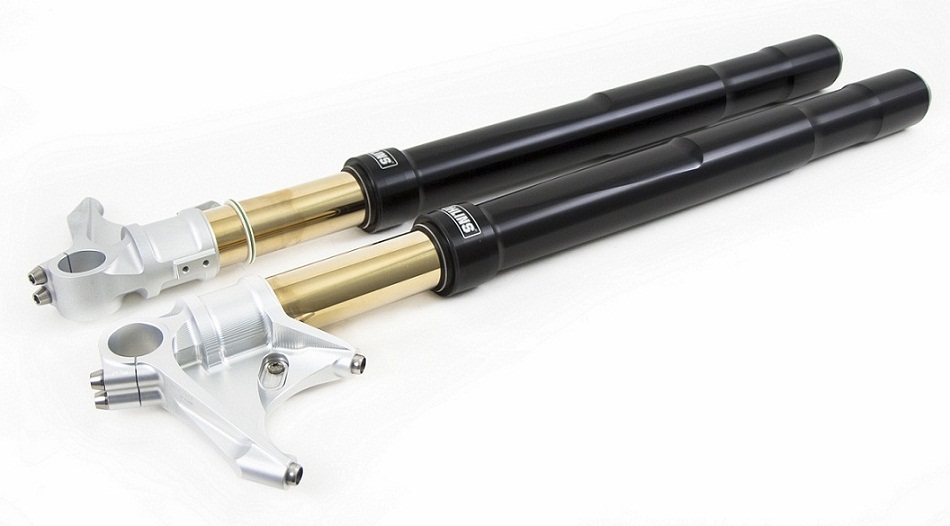 2)
Ohlins 43 RT Fork with Black Outers  Stantions and 30mm Cartridge Kit (Shown above  for New BMW R9T)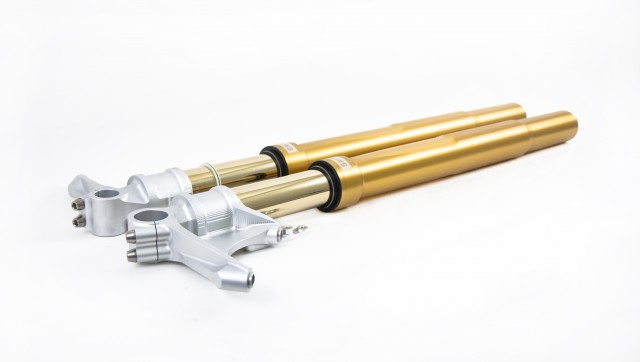 3)
The newest Ohlins Rt Fork comes with the latest 30mm Cartridge and Piston Kit, Optional spring rates can be ordered as needed(Shown with Gold Outer Stantions above).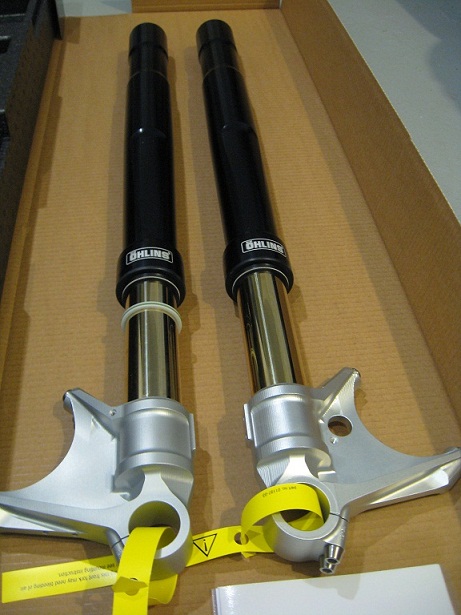 4)
Ohlins 43 RT Fork Black Outers  with 30mm Cartridge Kit (Shown above for New BMW R9T)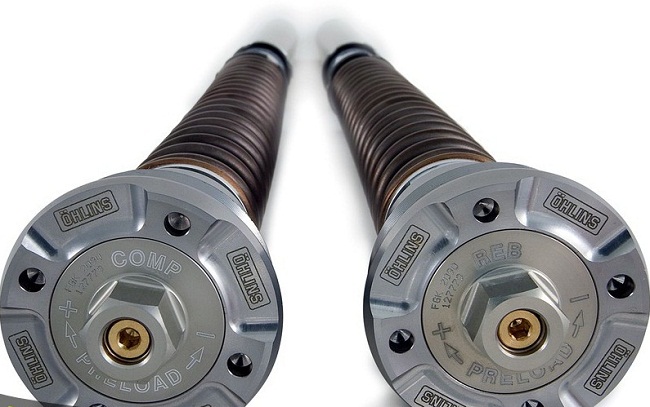 5)
Ohlins 30mm Cartridge Kit and Ohlins Springs set, Similar to what comes in whole Ohlins Fork but uses the standard shells from OEM bike, many optional spring rates available. They upgrade basically everything in the fork from the caps down, they have 18 turn spring preload and 24 click compression and rebound adjustment all on tops easy to use.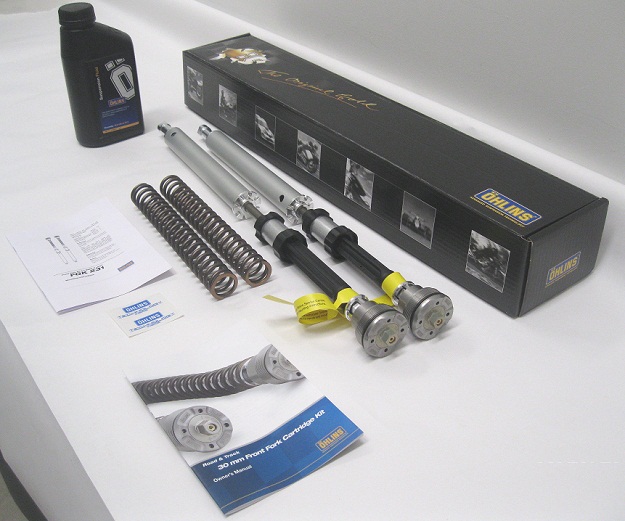 6)
Bmw R9T Ohlins 30mm CArtridge Kit (FGK231) and Ohlins Springs (4744-)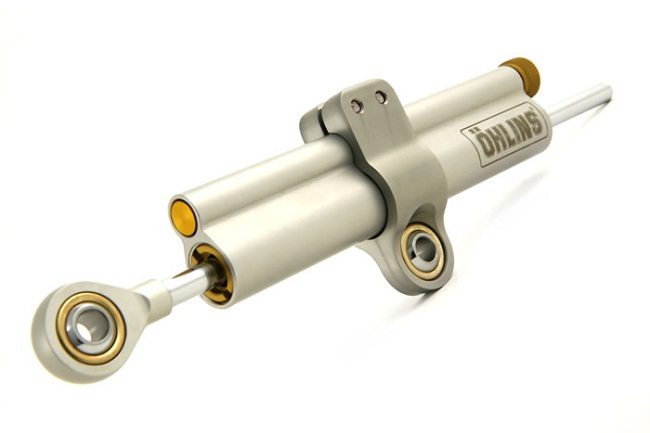 7)
Ohlins Steering Damper BMW R9T SD044  surprisingly affordable.

8)
Ohlins Steering Dampers are The best of the best.
9)
Bmw R9T Ohlins Steering Damper SD044
 10)
Please contact us at (732) 928-7800 for more information about this product.