GNCC/Enduro
.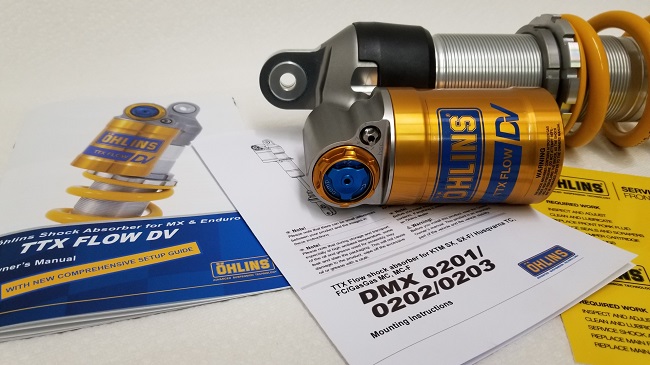 Ohlins TTx DV Flow  DMx 0203, 0201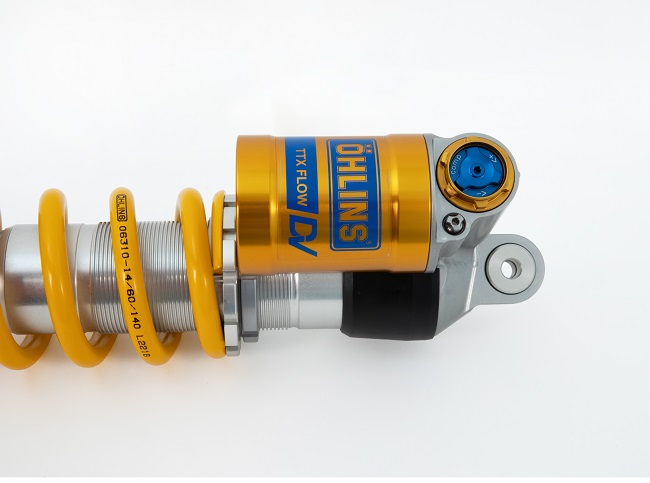 Ohlins TTX Dual Flow Shock
KT2194, HO2194, KA2194, SU2194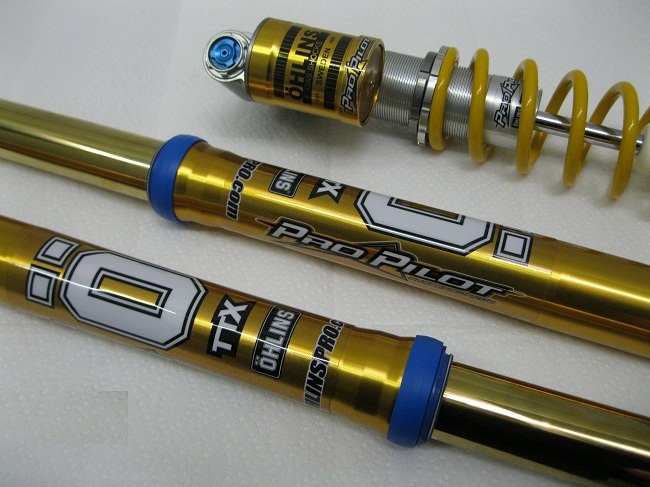 THE CORRECT WAY of just a Simple Service with high end fluids, correct Nitrogen, and Perfect Build procedures can FEEL BETTER THAN SOMEONE'S REVALVE IF DONE LIKE BELOW!
100% VAcuum building components is the way to go, very few do shocks, cartridges, and other dampers this correctly.
You can Revalve, Service, Refresh, Respring what you have or just buy Brand New for current Model Years!
"REVALVING"= it's a simple thing that many do from mild to more depending on many factors including catch up maintenance of worn shims and addressing other rough edges of mass produced OEM suspension, It Works!
We offer FREE updates* once you do them the first time from us and always run our Web-Site decals! So simply put you only pay Revalving once from us!

All the Buzz in the last 25+ years has been suspension for an individuals unique height, weight, riding style, ability level, terrain ridden and desired performance.
A QUALITY job includes EXACT ATTENTION to the smallest details and procedures outlined throughout this web site (visit tech-pics, etc).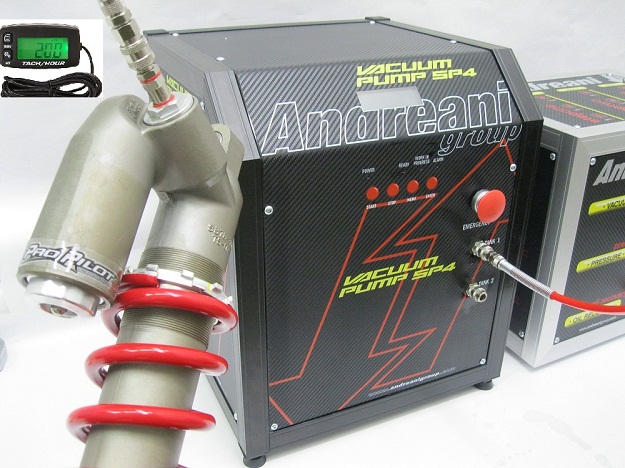 They say the Mx, Offroad, GNCC, Enduro stock shocks need love after 20 hours, and full seasonal rebuild at 40 hours of use, most average recreational "senior-geaser-riders" can put about 70-80 hours of use on their bike per year!

Feel the difference! They can be made better than new Machine VAc 100% Perfect with Ohlins fluid/Nit.
These machines and fixtures are a bit prices but the ONLY way to fly when redoing your existing shocks, forks, cartridges.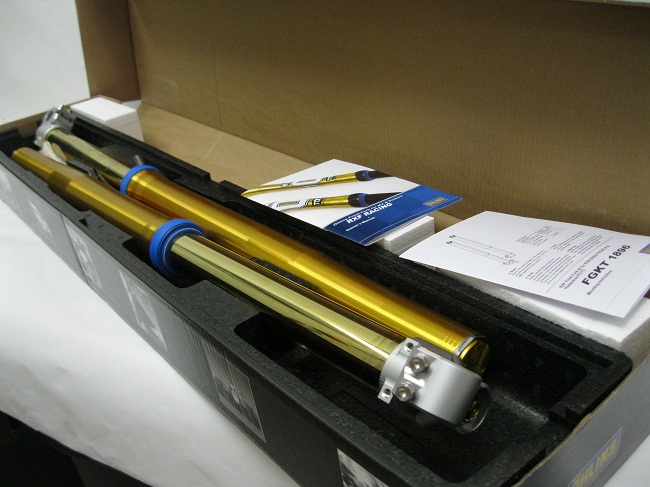 .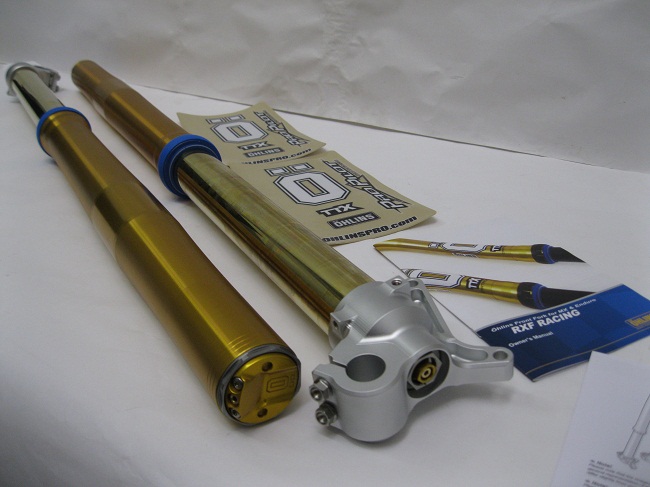 Try our Ohlins / Pro Pilot A1 Kits! (GAME CHANGER ALERT!)
.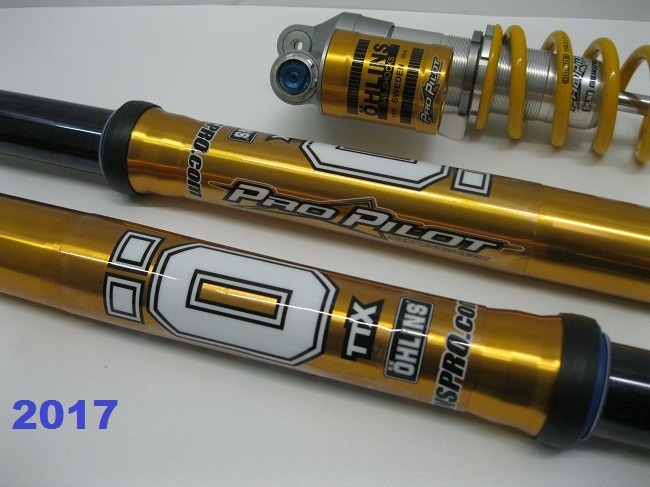 NEW for 2017 , TTx Flow Shocks and 48 RXF Forks!
We updated the Ohlins / Pro Pilot A1 Kits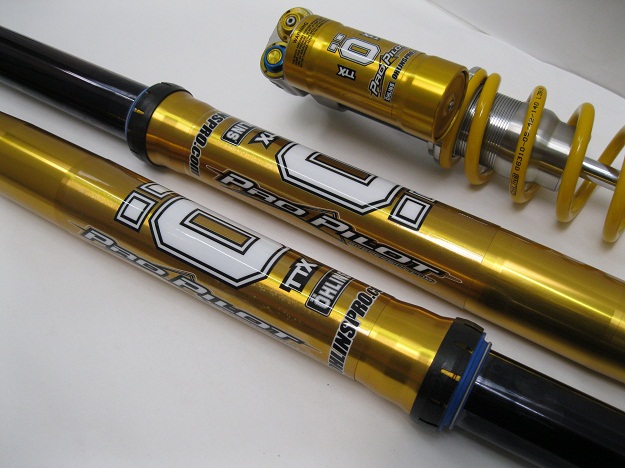 OHLINS Pro Pilot A1 Kits ~ GAME CHANGER ALERT!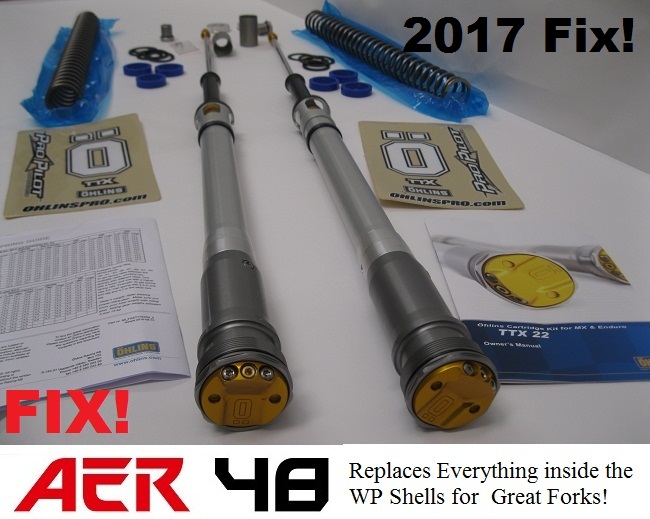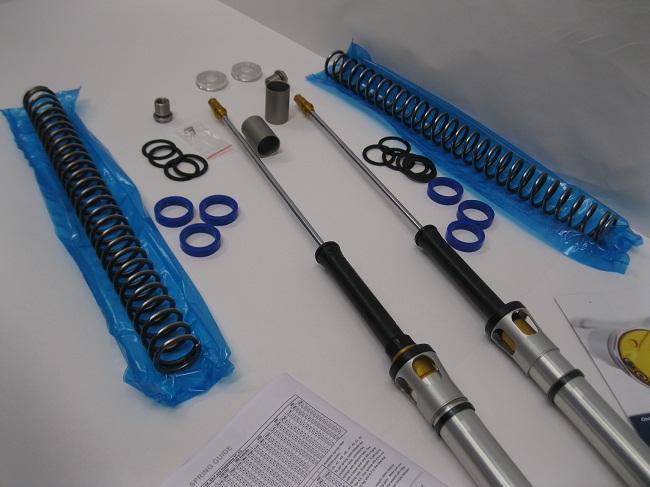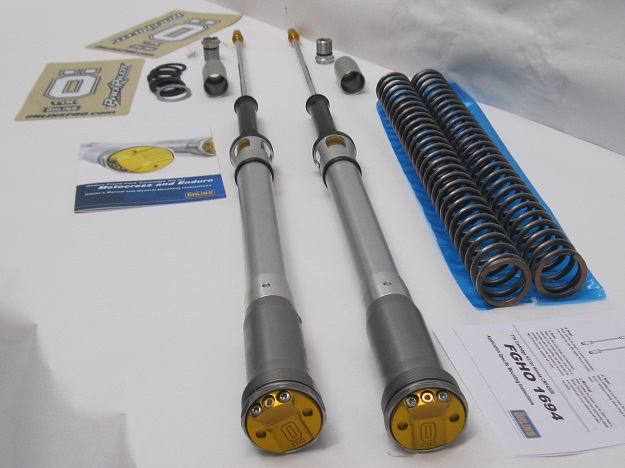 BAM! Whoop there-iT Is! ~BEST AIR FORK FIX!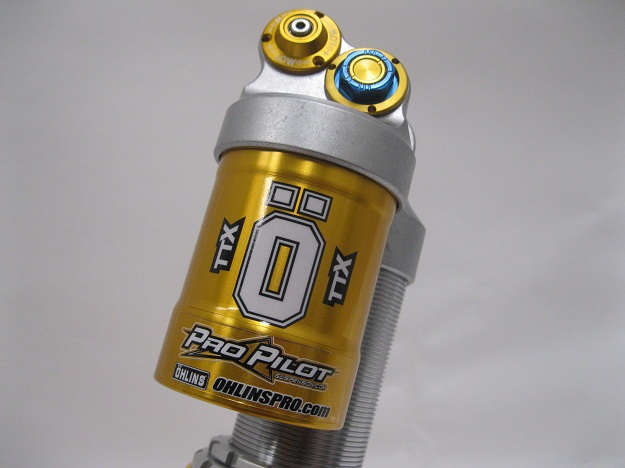 Our state is the home of the 8-Time AMA National Enduro Champion, 3-Time ISDE Gold Medalist, and the XC-1 Atlantic grand Prix Champion among many others including many AMA multi time National Number Motocross racers, West Supercross Champion, and many Adventure Rides including the Pine Barrons 500.
We know Dirt!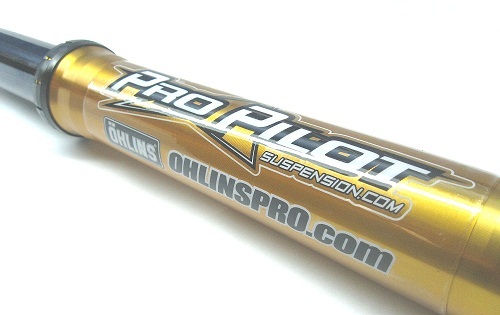 For a great price!…
In the last several years many just splurge on WHOLE BRAND NEW FORKS and SHOCKS that we sell that have completely different engineering and designs to really set the new standard, however it is still very popular to do plenty of things to your standard suspension in the right way as listed below!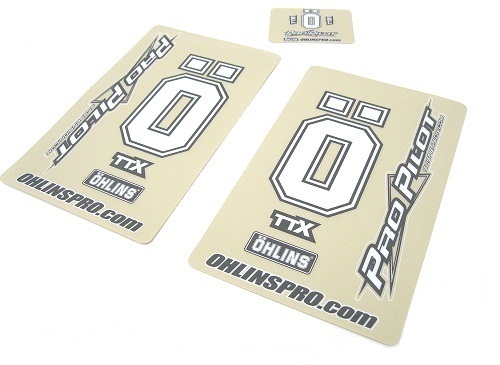 New Decals Look like These above, Older ones can be purchased while supply lasts (see below…)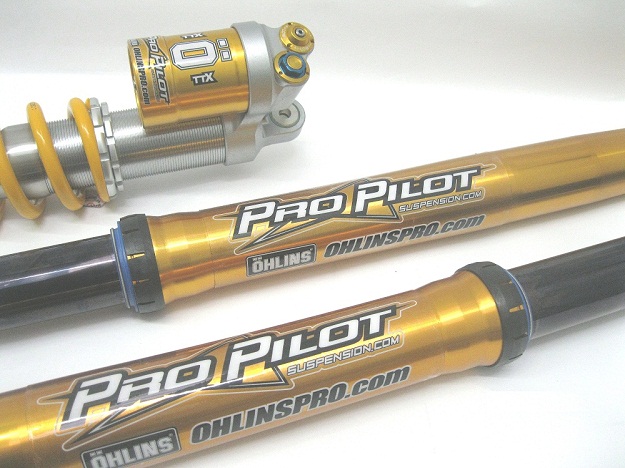 THE CORRECT WAY of just a Simple Service with high end fluids, correct Nitrogen, and Perfect Build procedures can FEEL BETTER THAN SOMEONE'S REVALVE IF DONE LIKE BELOW!
100% VAcuum building components is the way to go, very few do shocks, cartridges, and other dampers this correctly.

Click Here for WP 4CS page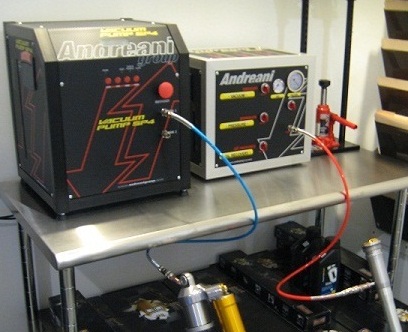 These are the latest Suspension Vac building machines, the ONLY way to get 100% perfect air free suspension is to use these with the best quality fluids.
Ours machines were had built in San Marino Italy, right down the road from Ferarri, to USA voltage motors so no converters or inverters are needed, just use a Dell computer hook up and cable and your ready to go. There are currently two of these newest ones in the USA, Ohlins has the other one.
See more videos in use around our website (and below KYB, SHOWA, Wp versions)

It also makes sense choose a better and more helpful spring rate at the same time or replace some stock springs that rate shy of what they claim and older ones that are showing wear .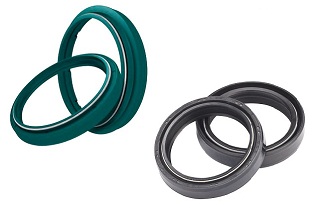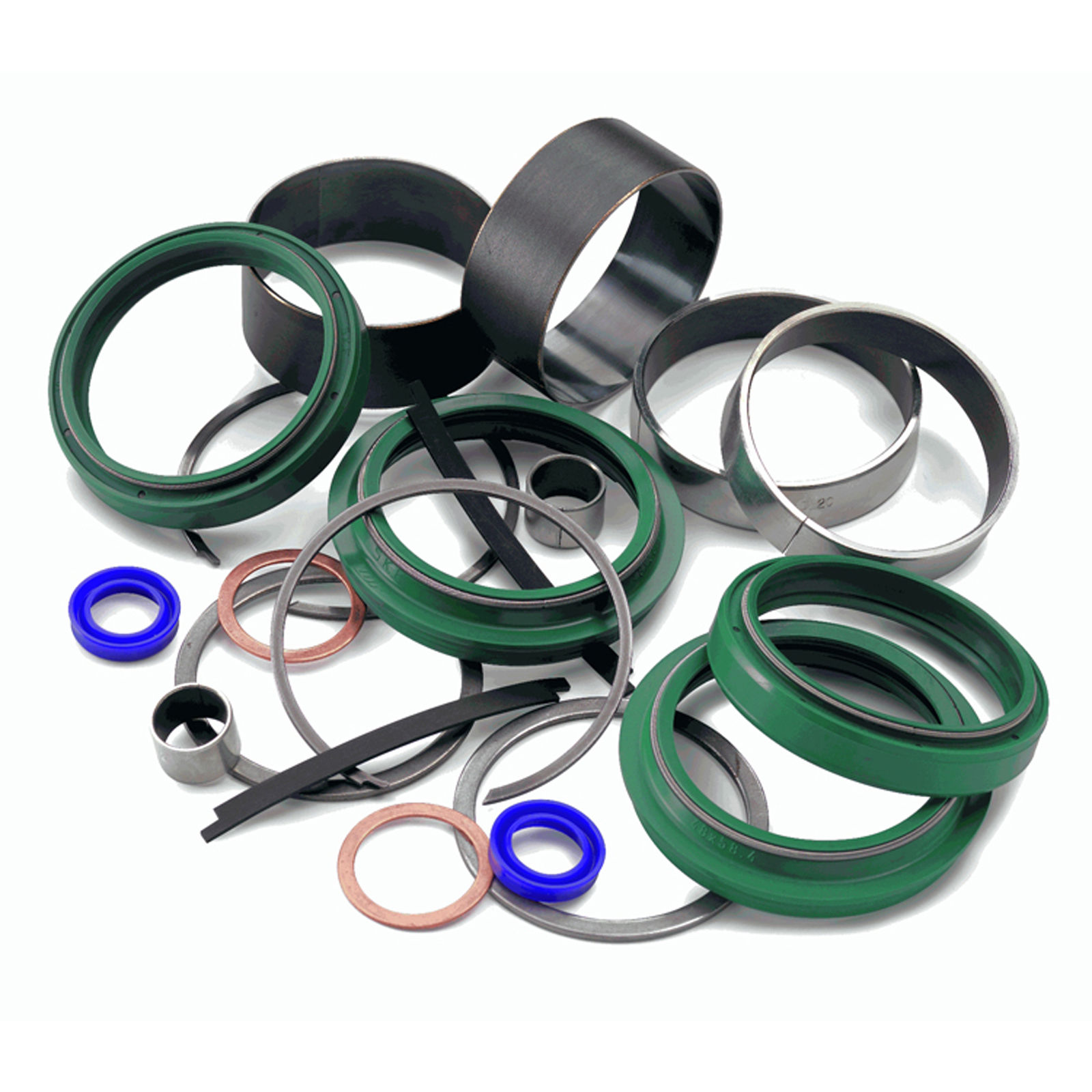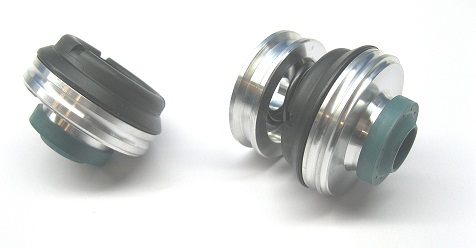 This would also be popular time to replace any Seasonal Wear Parts, like Seals, Wiper Seals, Bushings, etc. They are priced additional to REVALVING as needed.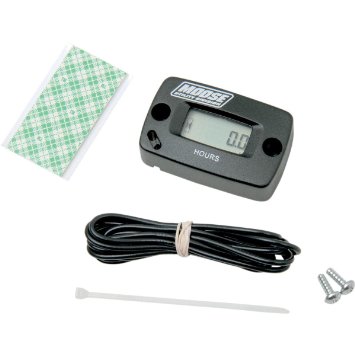 SUSPENSION HOUR Meter! Easy Installs in minutes to keep track of Hours or run time, its a great idea!
You may be surprised to find out the Manufacturer recommended replacement intervals of these parts and suspension fluids, it's very often.
(On Average)
Mx,Gncc ~only 40 hours max! / Street 12k-20k miles / Sport Track day 10x (Road or Enduro/about 50hrs.)
So your Suspension Only Works as good as it is Fresh!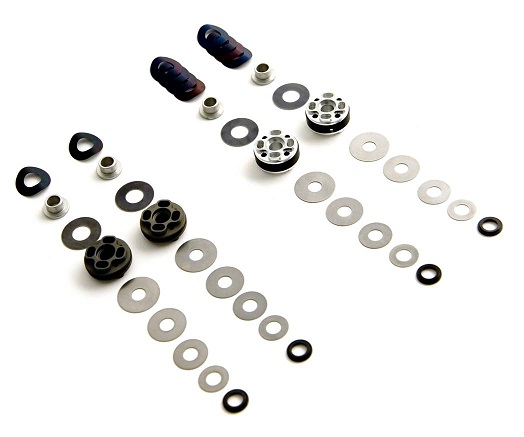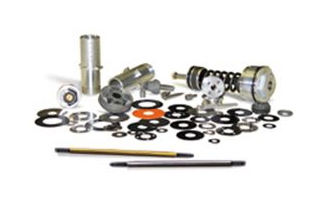 Many folks depending on specific applications can add many other things like Pistons or Other kits that some times come with their own valving starting points.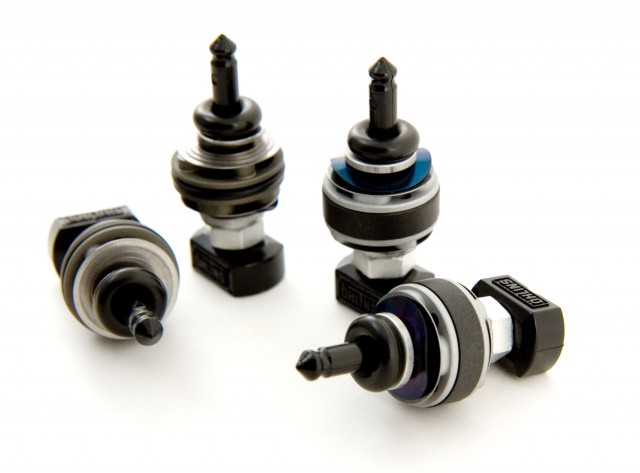 Ohlins has these popular (shown above) four piston and valving kits, they have specific ones and universal for some applications.
Some kits range from 20mm to Over 30mm these days with many other features.
Even the separate Hydraulic Spring Preloaders is an exact science! see below.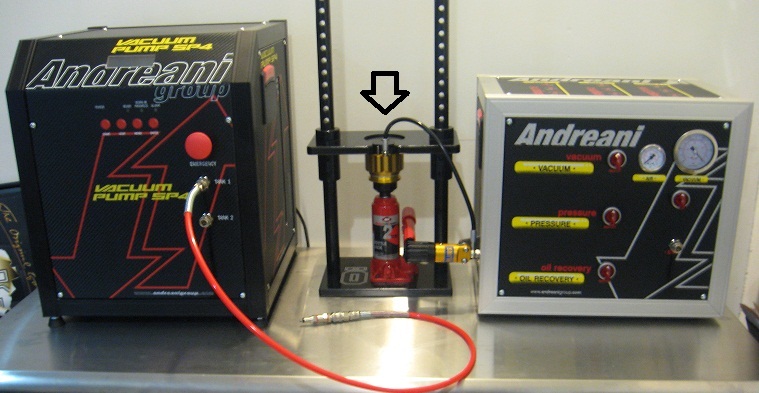 ALL the Newest WP Shocks and Forks Should Be Done this Way!
Shown below we have developed specialized adapter kits for most KYB, SHOWA, and other Shocks popular shocks with Bladders and pistons for both forks and shocks!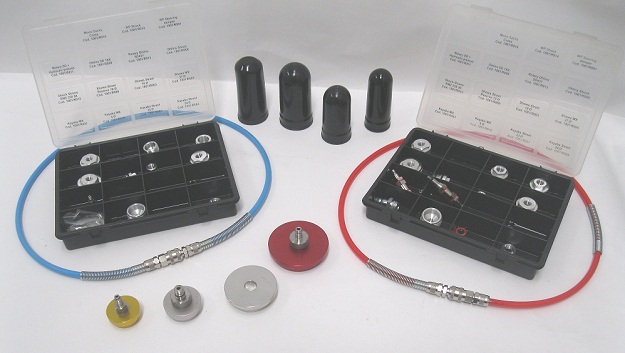 "No drilling or alterations required" just like the factory meant it to be.
Visit our TECH-TOOLs-PICs page for more info.
Ohlins sells out of every TTx Mx Shock they can produce every year! ( That's a good problem to have! )
Ohlins TTx Shocks have unique design features your OEm shock simply will never have no matter what you do to it.
1)
The Ohlins Ttx design is very unique in many ways to any other shock which is why they work so well for many applications.
2)
Your choice of Ohlins spring is required to fit on these, many options and excellent quality.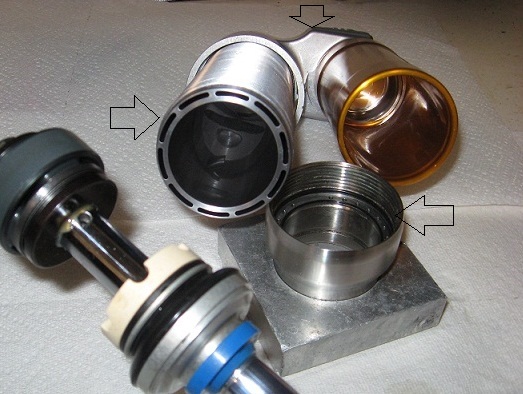 3)
The Ttx Design has Twin Wall all the way thru to the matching holes in the cylinder head and matching holes in the tapered end cone which contributes to more directional fluid flow than any other shock in the industry for more equal pressure balance and improved function.
The seals (Not shown) are also very unique design with integrated a one piece top out system.
Fluid gets far less beat up in this design than any other shock providing smoother action and longer fluid life.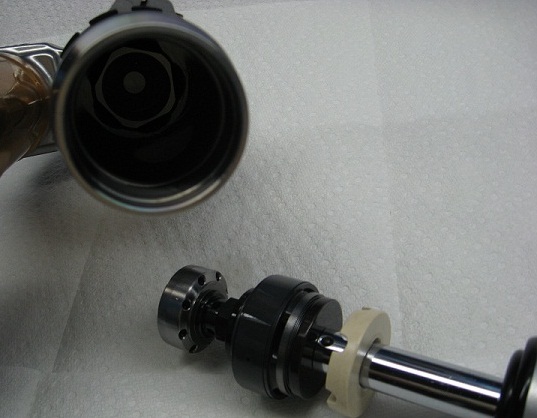 4)
Some variations are still twin wall TTx but also have Multi Piston and Dual Tapered Twin Piston Designs.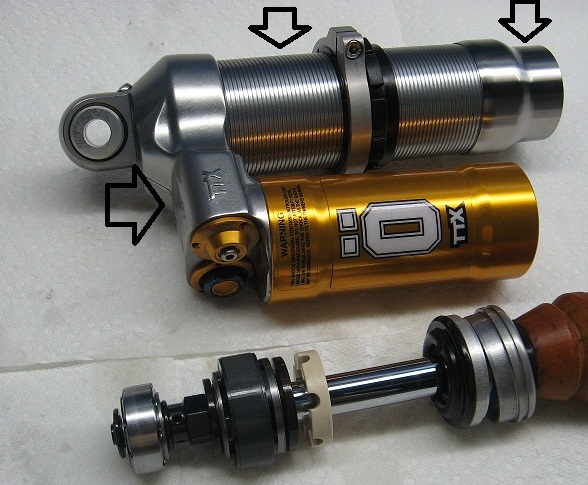 5)
No Other Shock in the Industry has this unique directional fluid pattern provided by the Twin Wall Ttx Body, The Tapered body end cones matching holes, and the Matching cylinder head casting where the independent compression adjusters are.
These should be professionally done with the correct equipment and manufacturers fluids,
with all the passages they need to be 100% Factory VAc done.
They are Factory VAc Machined to perfection, like most Wp and PDS Shocks these day is a must.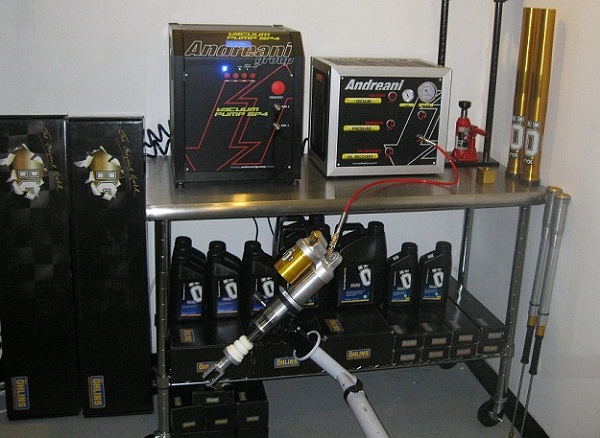 6)
Check our TECH-TOOLS-PICs top tab page for more info and tech pics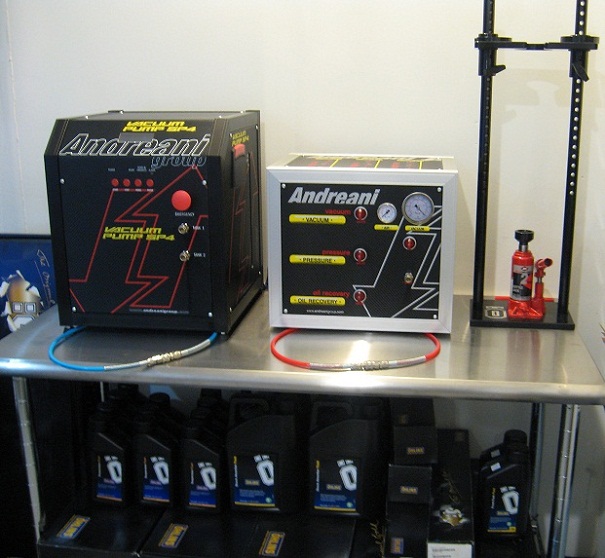 7)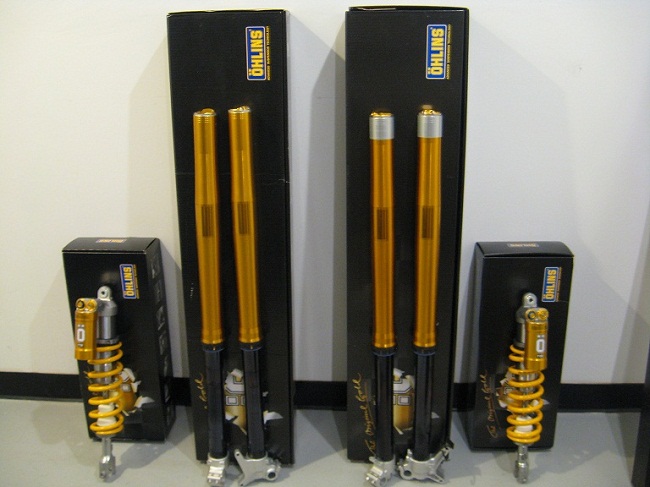 8)
2015 KTM (Shown On Left ) 2015 RMZ 450 (Shown on Right)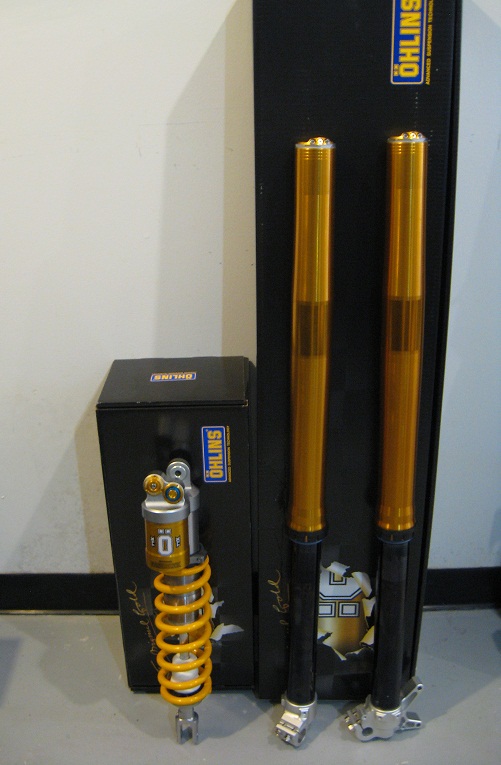 9)
2015 CRF450R (shown above)
THIS is The Best AIR FORK Fix by far ! (below!)
You can also use them on most other late model current Mx, Gncc, Enduro, Moto forks.

Many other popular applications (Wp, Showa, Kyb)!
1)
The Best Solution for the Showa and Kyb Air Forks!

Top Secret Spy Photo's and detailed engineering below!
Ohlins sells out of TTx Cartridge kit they produce each year…. ( That's a good problem to have! )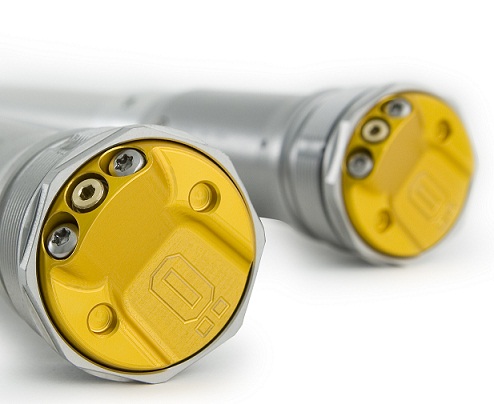 2)
These can be owner installed, you do need to know how to do that correctly, they are shipped as shown preassembled and you set as you deem fit with your choice of springs, following the manufacturer install guide and owners manuals.
No machining required so the kit is 100% reversible, simply swap to these two struts and springs with fluid.
(AIR FORK Guys- No more need to check your 3 air pressures all day long every ride like on the std Air forks and never be happy!)
Applications including Wp &( 4cs) forks looking for more improvement than just a shim revalve or piston swap.
Simply replace everything inside your forks with the light weight Ohlins Internals and normal primary springs for a fantastic feel of well done forks!
(Example below is a 2015 crf450r FGHO1594 with Optional Springs, and 15 per leg tunable 2mm preload tower washer)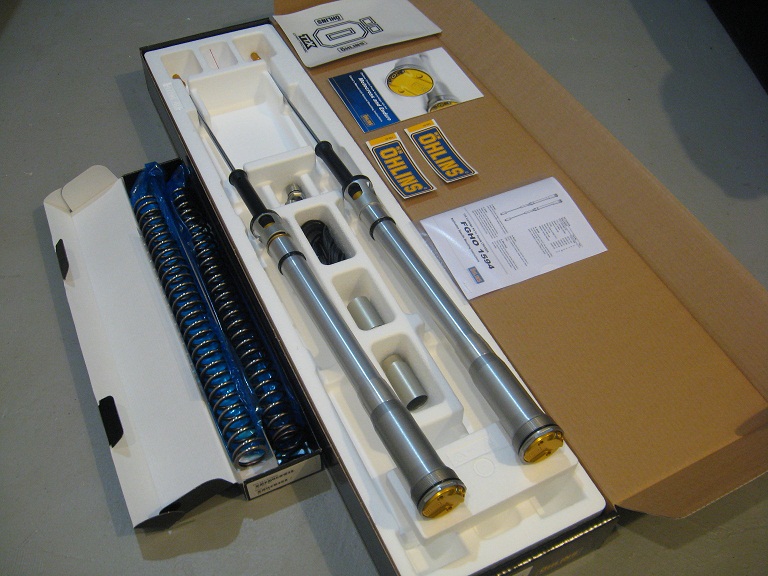 3)
4)
Unlike traditional fork Cartridges this Ohlins TTx Twin Wall design is very unique similar to TTx Ohlins Shocks with twin Piston and twin tube design with more directional fluid flow, less cavitation, and more equal pressure balance through shims and pistons.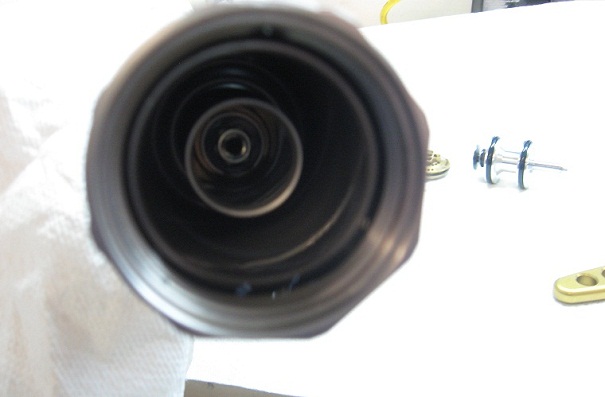 5)
These Struts have a tunable internal Nitrogen pressurized floating Twin piston (Shown in background) and True Twin wall TTx Design features within each strut for ultimate improvement not found with a basic single tube cartridges found on all OEM forks.
This Unique design through completely different engineering than standard forks offers a much improved and more consistent feel with less fluid cavitation.
6)
These are done on the Factory Vac machine to insure all passages are perfect. ( Shown Pic Below ) With specific Piston placement Ohlins tools.
Tunable Piston placement, fluid volume, Valving and overall specific details and quality of assembly is very specific and detailed way to make sure the best function as intended.
They also have unique tunable Fork Spring preload tower 2mm Shim/Washers to work as you like with the internal cartridge top out spring for a wide range of applications and needs from soft plush to firmer stouter.
You can also tune for wide range for your needs with the outer chamber fluid volume as you wish.
Visit Our TECH-TOOLS-PIC page for more info.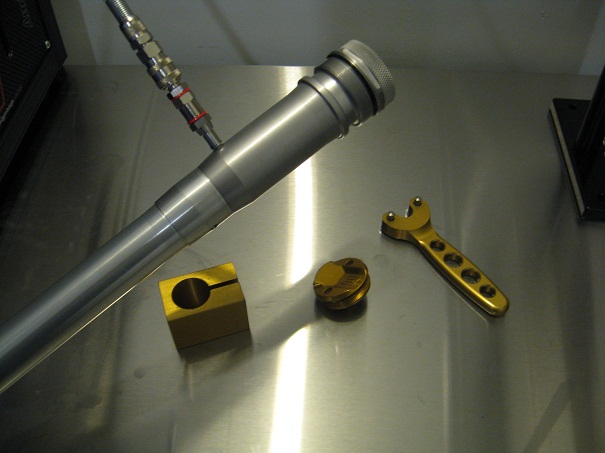 7)
These Need to Be done on the Factory vac Machines with the correct fluids and procedures for optimal results.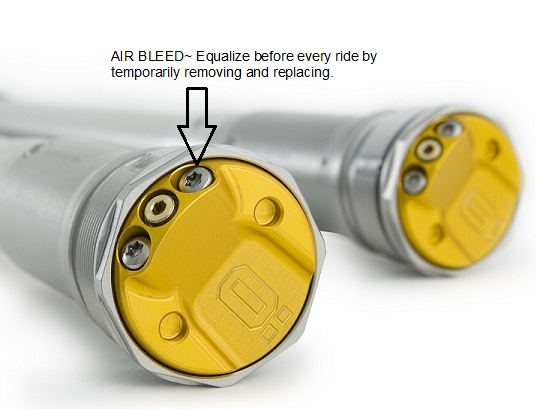 9)
AIR BLEED ~ (shown above)
Before every ride Equalize by removing and replacing the one shown, very similar to any traditional fork for past 30+ years.
__________________________________________________________________________________
AIR FORK FIX (From Our TECH -Tools-PICS Page) SEE OUR Tech page for More!
Start with the pumps and gauges that never work! ( AIR has NEVER BEEN a GOOD SPRING! )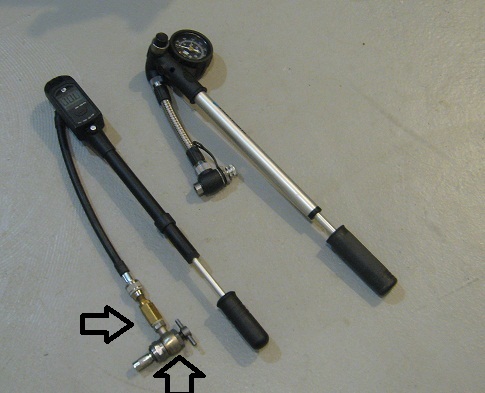 Fork Air pumps loose an unknown amount of air every time you remove them!
For Example it's almost impossible to try tuning with manufacturers recommended 6lbs-14lbs increments On The balance and Main chambers with 130psi -145psi in them with a regular pump and gauge.
You loose more or less just taking the gauge off and can hear an unknown amount of air escaping.
Air Fork gauge ADAPTER (A must have to properly check air in forks )
This simple "T-Style" adapter fits on most pumps and lets you open and close the inner shraeder valve on your forks without air loss like just taking the gauge off does.
The inner "T" pin fully closes or opens the valve before you remove the whole gauge sealing in exactly the pressure you want and has a tunable longer stem to reach.
Even though the above OEM pump/gauges are not that high tech or really accurate, at least you have a much better chance with the adapter.
Below is a Digital Shock Gauge, the are pretty accurate but $469.00!, you can still fill them slowly with your pump (or separate) by attaching to the back and then have the advantage of reading both gauges as accurate cross check.
(Order item 3256-7550 $469.00) (Order item 3256-8550 T Adapter set )
Air Forks (Love 'em or Hate 'em) but must check the multiple air pressures constantly before every ride!
Tired of checking air all day and never feeling the forks you want?
Yes AIR will Always Feels Different than a Spring! Period.
BELOW! You Can Always Just Replace the Whole FORKS! THESE are WAY MORE than Just Pretty Legs!
Ohlins Sells Out Of Every set of 48 RXF FORKS they Produce every year! ….( That's a good Problem to have! )
DLC coated, Special Seals and Bushings, Stantion Shape and Material.
The Complete Ohlins 48 RXF Fork is designed for easy Owner install, you do need to know how to do that correctly, and follow manufacturer's owner's manuals and proper installation guides.
No Need to buy triple clamps, axles, plastic fork guards, or calipers, they slip right on to existing stuff.
The top stantion Shape with unique seal and bushing configuration adds Something to the benefits more than just the TTx Ohlins Cartridge in your standard OEM Shells, So yes there are advantages to the whole Ohlins 48RXF Fork.
Call us for more Info 732-928-7800 or email sales@propilotsuspension.com
Most brand new shocks we sell will have the best spring choice determined and preload given your information you provide.
There is years of great current data with many others that weigh the same as you, and or have loading or conditions the same as you, so it's very easy on new shocks or forks when ordered.
On some new year model or preowned suspension that you may have you may need to determine more below, and many personal preferences can still apply.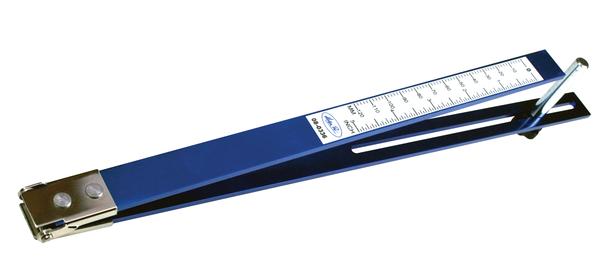 The easiest way to check your sag plus this one fits in your tool box drawer.
Metric whole numbers is the way of the suspension world !,
or "inches" if your bike is made out of Wood,
maybe run the other way if your suspension guy uses "inches" these days ! .
Our TECH page may help you with converting rates N/m to kg/mm or to lbs., they are not the same thing, even today we see people searching for springs and have not realized on many brands the listed rate appears in N/m not Kg/mm so to avoid buying the same thing twice or wrong direction maybe you should know.
Also many standard OEM springs actually rate less that what manufacturer may claim or only peak value of close to that rate, not a consistent true value all the way through like a high quality spring so it is popular to go with a better quality spring.
When in doubt have your springs professionally rated on a digital machine for best results.
For a Quick ballpark (D.I.Y.) info follow these- Shock Spring A,B,C's…..
Simply put, to have the correct balance you need to have the:
A) correct spring rate*
B) correct range of preload on that spring choice*
C) to get you the correct rider sag* and bike only sag with no rider.

or a spring "RATE" change may be helpful.
Many things feel weird if your off on this, the rear effects the front and front can effect the rear, the travel may feel lifeless or too stout, the turn in or balance may be to lazy or too steep.
Once within manufacturers range, tuner's often add or take away a little as ONLY a half turn at a time more or less slight turns to further benefit their use.

A)
You can exactly measure the free length of the spring usually in (mm) while off shock.
B)
Installed on shock which is slightly compressed example maybe 10mm to 16mm of "Preload" depending on what its going on.
C)
Then once all back together field check with some pretty exact measurements of "rider sag" meaning fully suited up with about 2/3 to 1/2 fuel load which in general terms rider sag is settle from fully extended total travel there is to get started, while staying in the "preload range" listed in step "B" above, and after that is set, the "bike only" or "static" sag should be about 5% -10% of that total travel claimed, or buy some springs!.

They are only as accurate as your measuring skills, body placement and free play in shock mount bearings.
All of those above things are then considered,

Visit Our TECH-TOOLs-PICs page for more info on Accurate Spring Rating and Testing and How to determine Preload.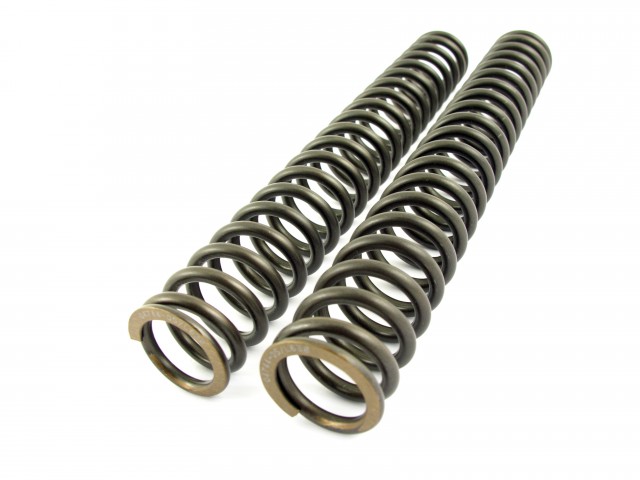 Surprisingly we found even major suspension companies and publications not informing their customers about the difference between N/mm and Kg/mm.
They are Not the same thing! so when talking about fork springs rates it's best to clarify that.

An Infinite amount of variables may determine a spring choice,bike geometry, engine placement, fork technology, etc.
Many modern forks with a .52N/m may feel plusher than a fork with a .48kg,
(don't be too stuck on just because you used a .43kg in the mid 1990's your current machine needs that number)
Its getting popular to also field check front rider sag also, it's a lot harder to do than the rear but possible to do the front spring preload and spring rate calculation.
To be most accurate you would need to minimize seal and bushing stiction, fork angle, and other possible alignment issues.

There is a specific program for this but the basic idea is to also consider if an internal top out spring is used and what rate that top out spring is within the cartridge or strut and how it actually can effect the actual spring preload.
"Shazzame"! That's some of the reason why a spring number is only a number in overall feel.
(See below TECH for Sample Program Sheet)
Above pic shows Primary Spring and Compressed Top out Spring Relationship
which effect initial feel and front true preload calculations.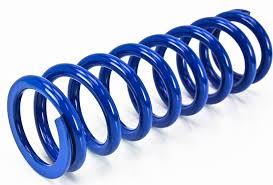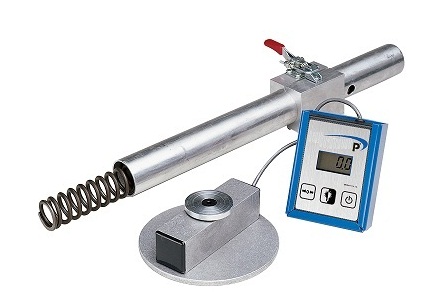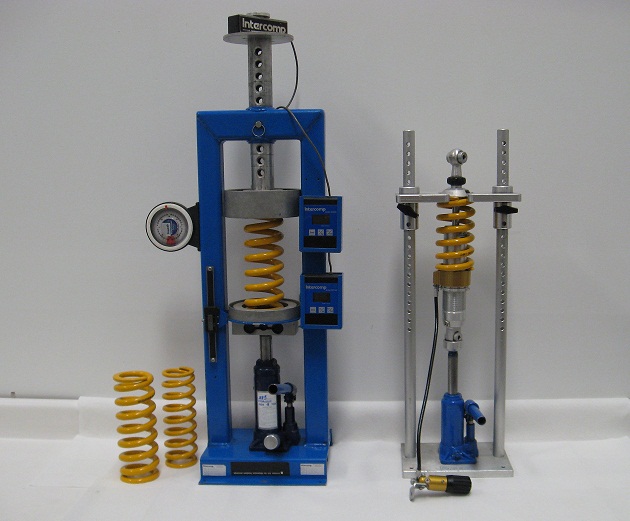 NOTE: Do Not Let Your Ohlins Fall into The Wrong Hands!
.
Call us for more Info 732-928-7800 or email sales@propilotsuspension.com