HONDA 2016-2017 CRF250R Track DAY test Suspension Pro Pilot Ohlins
2016-17 Honda CRF250R
(2017 Honda CRF250R)  yep, if you have 2016 you have a 2017)
1)
We've spent lots of time on the popular 2016 Honda CrF250R, actually with various Mx conditions and in the Woods GNCC testing the New 49mm Air Forks and rear Shock settings!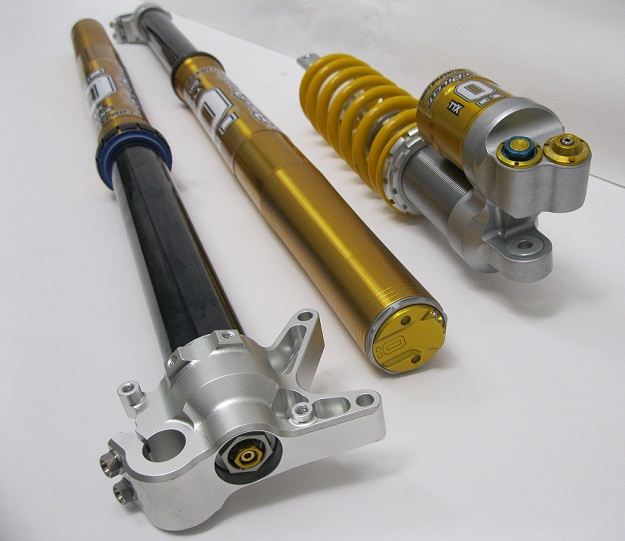 2)
Above the "Gold Candy" "Full Monte" Slip On and Rock On! Custom Pro Pilot Ohlins Set.
Pro Pilot Suspension 2016 Honda CrF250R is Available Oct 1, 2015  click  (Link here to Mx/ GNCC Suspension)
The 2016 Ohlins TTx Shock, 48 Rxf  Ohlins Fork that 5mm longer than last year.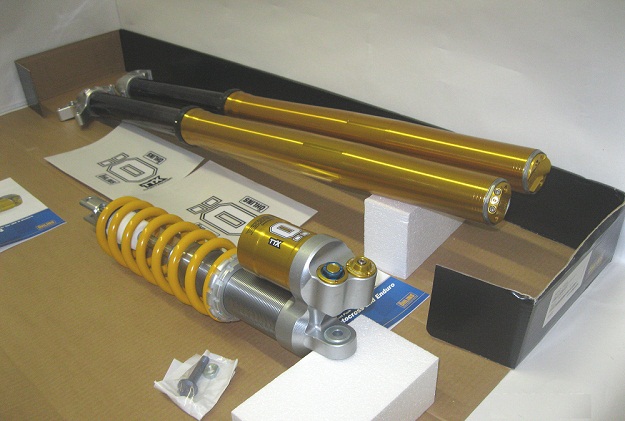 3)
Ohlins Fork Cartridge kit with regular springs set  (which eliminates the Air fork but maintains the standard shells) see below pic.
4)
The 175lbs and above fast guys even guys up to 205lbs were fine with the standard shock spring, many that weigh 150-175lbs have gone softer, if not even by two small steps, the standard rate is 5.31 or 52n/m and has a unique size 67mm ID x 64mm ID x 260mm Free length so an Ohlins Spring does not fit the standard shock but we have other options.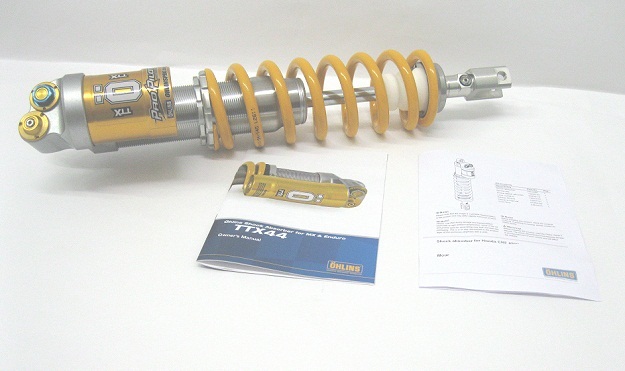 5)
Ohlins TTx Honda CRF250R Shock, has things your stock shock will never have no matter what you do to it!.

These have the Twin Wall design with matching end cones and cylinder heads for more directional fluid flow and performance on small and mid sized bumps while maintaining really good bottoming control.
6)
2016 Honda Air Fork 49mm (bottom left), the balance chamber  and main would benefit greatly by using the "T" style gauge adapter and extension so you have a chance of setting the pressures without loosing an unknown amount when you remove the stock pump.
7)
2016 Air Fork Left has Valve for "third" main chamber (last year ran Zero, this this 9-12 psi)
Do they still pump up more than 5 psi in 15-20 minutes of bump riding?
(yep! the wrist watch on the crossbar pad doesn't lie! ).
8)
Woods laps and GNCC with mixed "Good-Old-Fashion-Fat-Boy-Big-Bump-butt-Whoopen!
No need to ride those super smooth glam tracks the magazines use without any bike made bumps to hit!
Our state is the home of Mike Lafferty the 8x AMA National Enduro Champion for  a good reason!
9)
10)
Already bundles of laps on the 2016 CRF250R Settings.
The Mx52 front still not as Good as the Mx32 range for "you-know-where"!
With every soil combo from perfect top soil to soft mix to baked hard (they have all conditions except Saddleback blue groove) and perfect for Loretta Lynn's Amateur National Mx Testing!.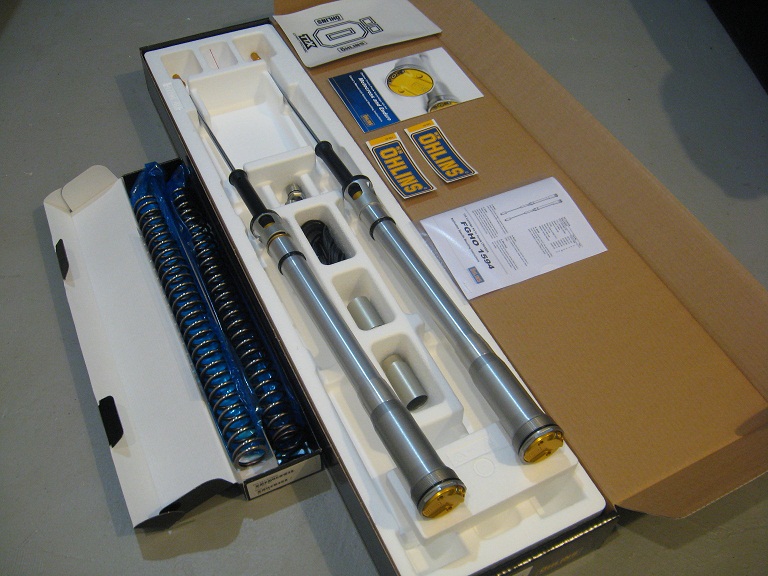 11)
Tired of checking your fork Air Pressure 10x or more per day?
Most don't even set their Tire pressure let alone all Three fork Air Pressures correctly through out the day!
Ohlins TTx Cartridge Kit Eliminates All that Hassle! turns Air Forks into the well done forks from what the best riders still prefer today!
12)
Trackside Support with FREE Updates! See our Mx/GNCC/Enduro page for more information.
13)
The 2016 Ohlins RXF Fork will adapt to the New 5mm Longer Stock for length the 2016 Honda CRF250R has this year. You gain all the performance improvements in the Ohlins design over a wider range of usable conditions.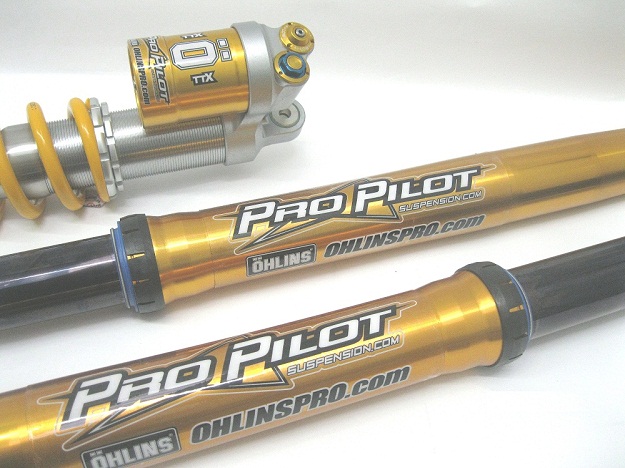 14)
For more information on these email us at:   sales@ProPilotSuspension.com