BMW R1100RT 1996-2001
.
The Ohlins front and rear shock Combo is a popular choice with rear hydraulic remote preloader, rear external length adjustable,  front and rear damping adjustable.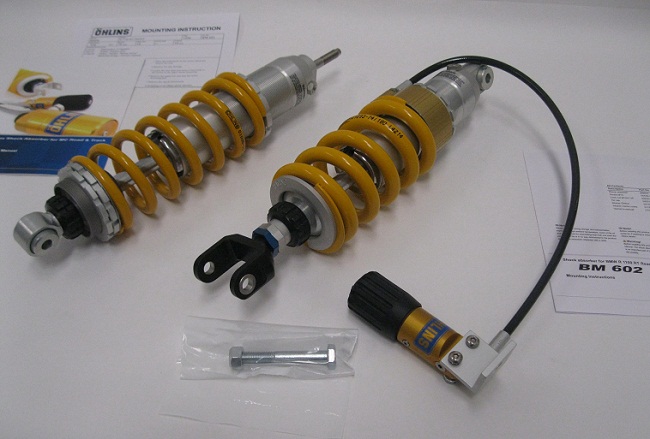 BAM!~these are not your grandma's Ohlins from 40 years ago!
Above are the latest from Ohlins with updates (sold Oct 1, 2016) popular BM601 and BM602 series S46ER1 and S46DR1SL, they have all the latest production updates  to be even better than ever before.

Both have adjustable damping (about 45 clicks) with hydraulic remote preloader on rear and spanner style front. The rear also has external adjustable ride height and length.
Front and rear shocks have large heavy duty 46mm bodies with large 16mm shafts, unlike most brands that have a skinny front shock much smaller than the rear one.
The springs and settings can be suited for your riding and loading for best range of use.