2016.5-2017 KTM WP 48AER Forks Fix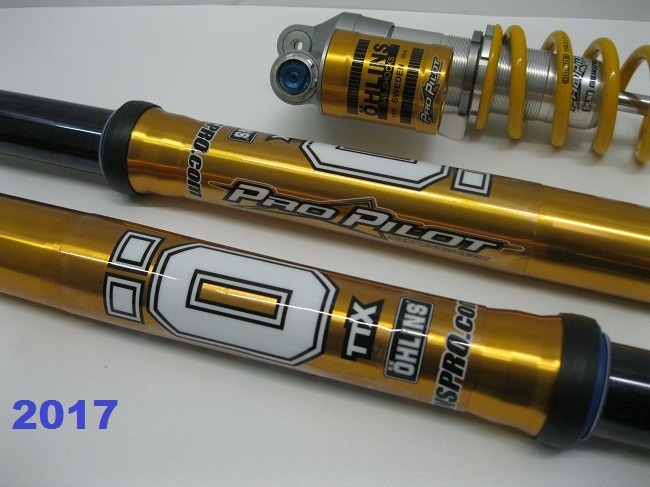 NEW for 2017 , TTx Flow Shocks and 48 RXF Forks!
We updated the Ohlins / Pro Pilot A1 Kits
(GAME CHANGER ALERT!~ BAM!)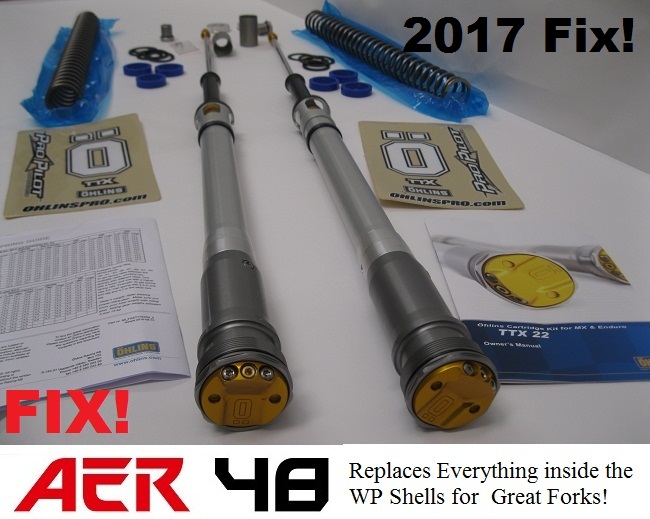 Yes, we began shipping the Firsts 2017 USA Ohlins WP 48 AER Fork Fix !

First USA Customers began arriving April 1 2016 (2016.5 Factory Edition!)

Popular Ohlins TTx Cartridge and Spring full Fork Update Kits Will be Arriving soon to USA Spec WP AER Forks and Other Options.
The Air WP fork was in Europe last two years and may be slightly different Order numbers, those Ohlins kits are ALL sold Out at this time anyway.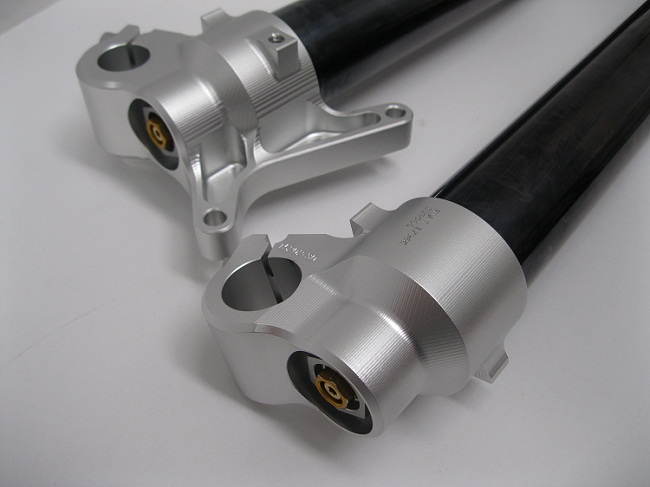 The First 2017 Ohlins forks in the USA , we shipped!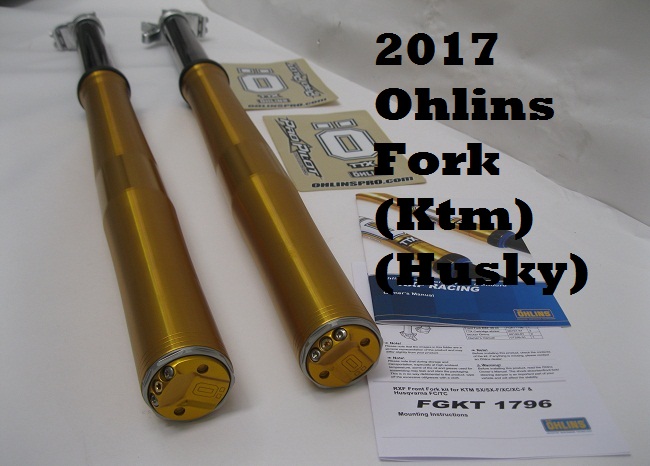 2017 Ohlins forks!
They just slip right into existing stock triple clamps, wheel, axle, spacers, lower plastic all same !
(PS:)

Your 2016 Ohlins 48RXF Forks slip right on and same with the Ohlins shock from 2016.
The 2016 forks were 6mm longer than the 2015 plus Ohlins the updates.
The 12mm shorter shock from 2016 fits as same.
Reminder the 48 RXF Ohlins Forks and Ohlins TTx Shock saved over 2 pounds from the WP 4CS from 2016.
Our test example we had for average 175-210lbs rider weight combo so we'll check as season updates and load more info.
THE FAMOUS POETRY QUOTE:
"To err is human; to forgive, divine."
Alexander Pope(1688-1744)
English poet
The popular saying created by line 525 of Pope's poem "An Esay on Criticism" (1711)
In the original poem, as published in 1711, the line is given as "To err is humane; to forgive, divine." This is not because Pope erred in his spelling or believed that making a mistake was a compassionate thing to do. At the time, humane was the common spelling used for the word human.
An Essay on Criticism was Pope's first major work. Although the title calls it an "essay" it's actually written as a poem, in the rhyming heroic couplet format. "To err is human; to forgive, divine" is one of three well-known quotes from the poem.
The others are "A little learning is a dangerous thing" and "fools rush in where angels fear to tread".
1)
The USA version of the WP 48 AER Forks began coming on all the 2016.5 KTM Factory Editions and 2017 KTM Models.
EURO models had a version in 2015 and all of 2016 with a smaller sales market than North America while we still had two versions of the WP 4CS.
2)
Above the WP48 AER Air Side in the New Fork in the Left Leg.

3)
WP 48 AER Fork  Ktm damper side in the right side leg.

4)
Say Hello (again) to your little air pump, or Swap It All Out!(See below..BAM!)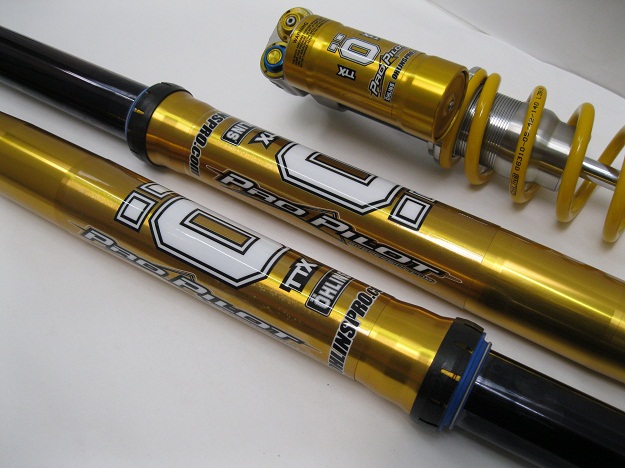 5)
BAM!…GOLD CANDY!~
Ohlins already has full slip on 48 RXF Forks and Shocks for the 2016.5 -2017 KTM's if you really prefer the feel of very well done traditional forks that many are jones'ee for!

6)
BAM! ….Holy Sweetness!….You can just replace the Wp with the whole Ohlins fork that's all ready for action!. Slip On -Rock On!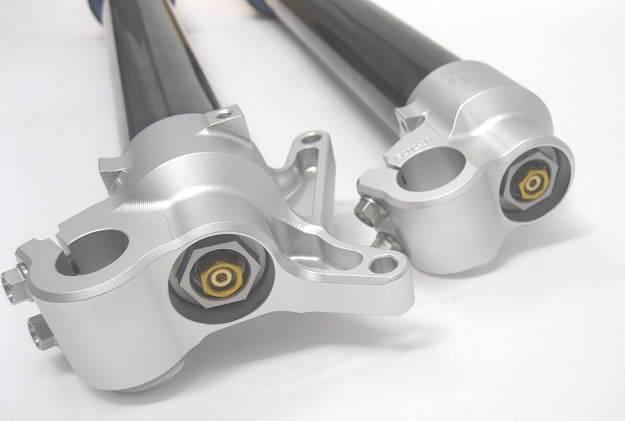 7)
The Ohlins 48RXF Fork fits your standard front wheel, spacers, triple clamps and brake caliper.
8)
Above, we are offering a AIR 2 Spring Conversion Option as shown above, we would revalve updtae the WP Damper leg to match as a less expensive option to Ohlins TTx CArtridge kit or whole 48 RXF forks.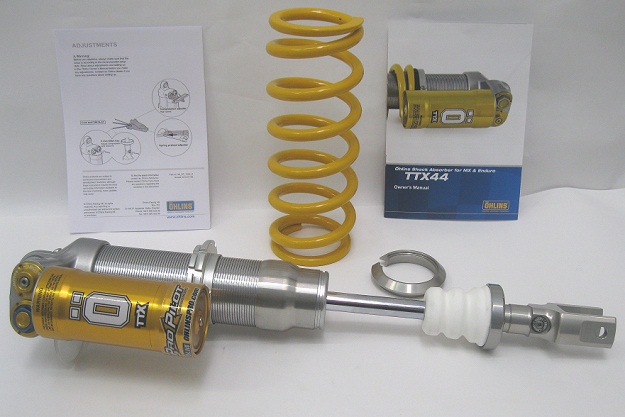 9)
The Ohlins TTx shock has design advantages your WP shock will never have no matter what you do to it.  The 2016-2016.5 shocks are 12mm shorter eye-to-eye than the 2015 and previous few years, but it's a lot more than just that, the body is actually longer the other way! so many things are changed.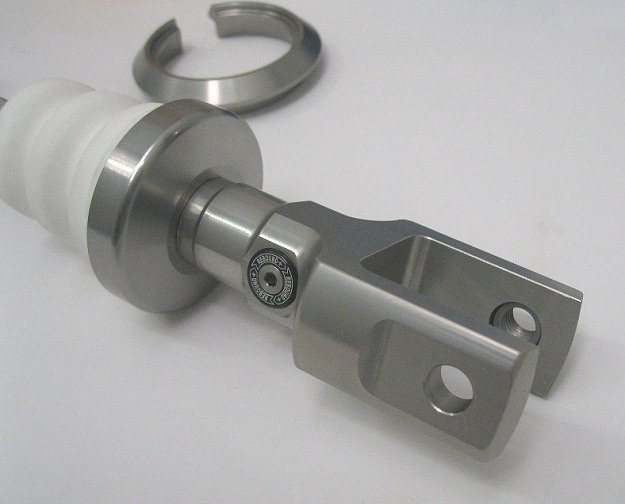 10)
The 2016-2016.5  KTM shocks are a different bottom, shock body, valving and a few other things including a much different linkage ratio and spring rate.

If You have one of these or the older Wp Shocks it's common knowledge they need to be Vacuum built on machines to remove 100% of air trapped in fluid…
11)
We can respring and revalve them as good as they can be  or just replace with totally different engineering that the WP will never be.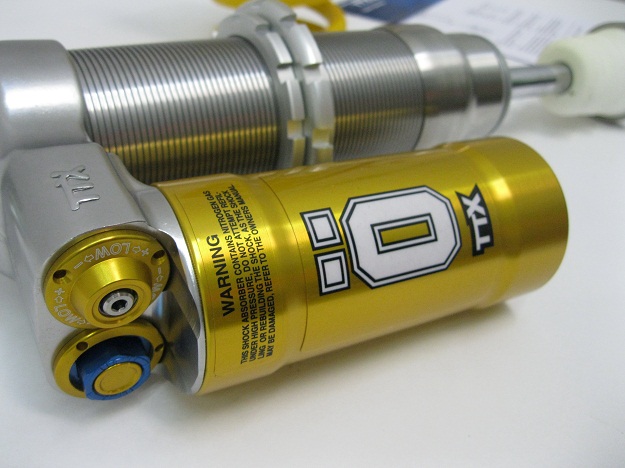 12)
Independent TTx Ohlins HI/Lo Circuits and twin wall directional fluid flow design (see below…) this tends to beat up the fluid much less and have a more equal pressure balance when the shock goes back and forth, so no negative side or the main valving piston like a traditional design.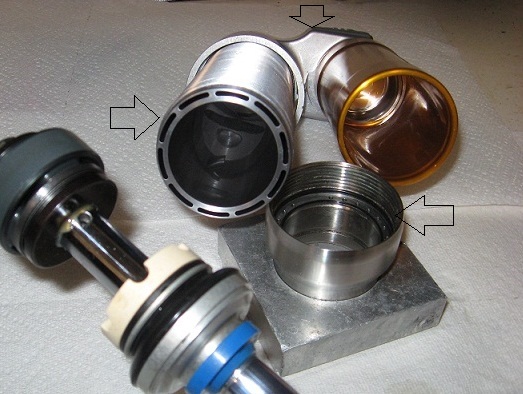 13)
The Ttx Design has Twin Wall all the way thru to the matching holes in the cylinder head and matching holes in the tapered end cone which contributes to more directional fluid flow than any other shock.
Ohlins makes a Full Cartridge and Spring Replacement shown below, you can put them in your standard WP shells and they work great!.

 14)
The Ohlins TTx Cartridges like the Twin Wall TTx Shock design has sealed and pressurized Cartridges within  inner struts with Dual piston technology.
15)
Unlike traditional fork Cartridges this Ohlins TTx Twin Wall design is very unique similar to TTx Ohlins Shocks with twin Piston and twin tube design with more directional fluid flow, less cavitation, and more equal pressure balance through shims and pistons.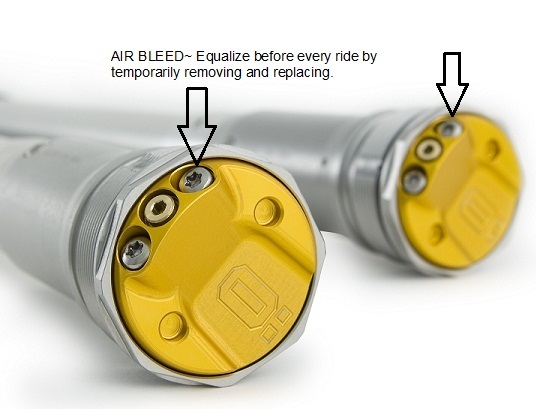 16)
AIR BLEED ~ (shown above)
Before every ride Equalize by removing and replacing the one shown, very similar to any traditional fork for past 30+ years.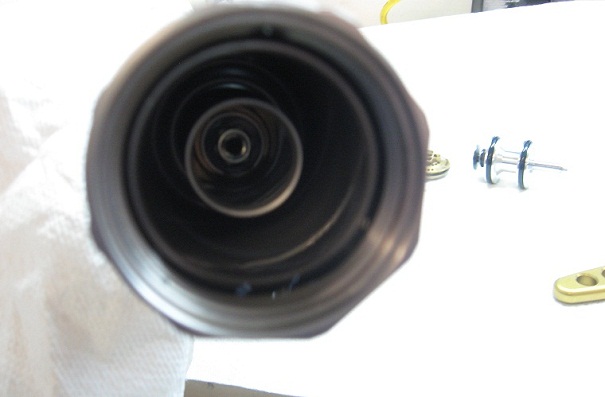 17)
These Struts have a tunable internal pressurized floating Twin piston (Shown in background) and True Twin wall TTx Design features within each strut for ultimate improvement not found with a basic single tube cartridges found on all OEM forks.
This Unique design through completely different engineering than standard forks offers a much improved and more consistent feel with less fluid cavitation.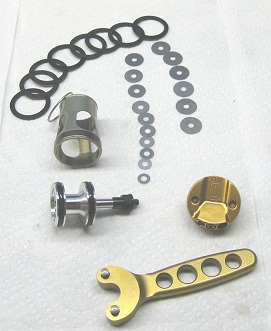 18)