13) Ohlins ELECTRONIC Control TTX Dampers
Ohlins ELECTRONIC Control  TTX  Dampers  or  "Mechtronics"
Many New Ohlins Electronic/Mechtronic Controlled Applications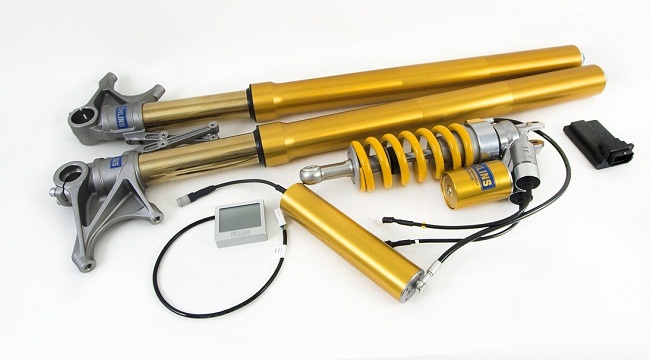 1)
Ducati Multistrada Ohlins Electronic Forks and Ec TTX Shock (Yep, you get above shown Stuff Forks, Shock, EC-Kit )

(This manufacture kit updates the base model to all you need , comes with Owners manuals and Instructions )
They refer to it as "Plug and play", No cutting, splicing, machining, etc.

2)
Above are the Ducati Ohlins FG865 , 48mm EC Controled Compression (left) and Rebound (right) , the standard spring rate is a 60n/m with 16 turn preload adjustable caps.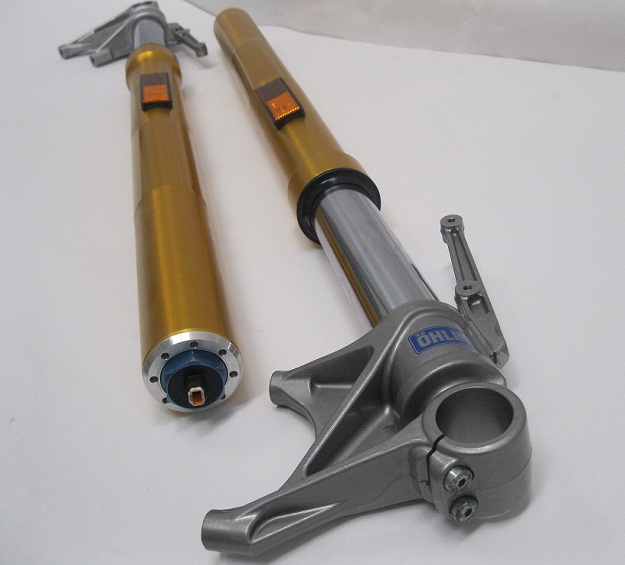 3)
Above are Ducati 2010 Multistada Ohlins 48mm Forks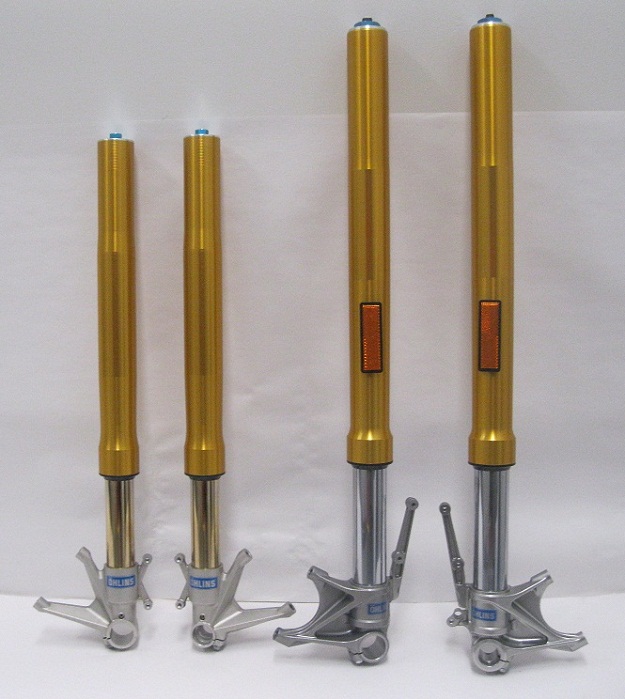 4)
Above (left) Ducait 1098S Ohlins 43mm RT Fork , on (right) Ducati Multistada 2010 Ohlins 48mm Forks.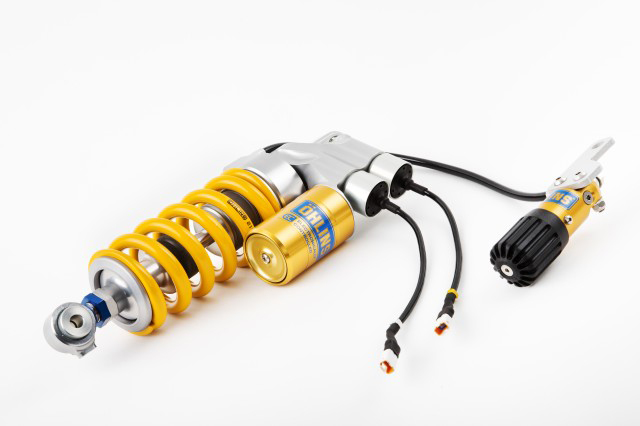 5)
 ZX-10 Ohlins EC-Shocks   (call for latest versions MK11/ GP1/GP11)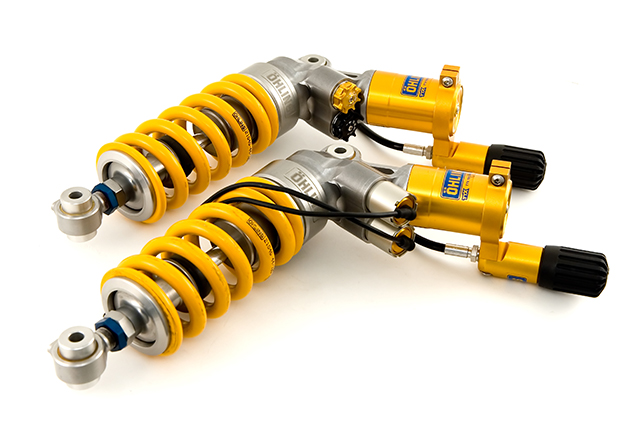 6)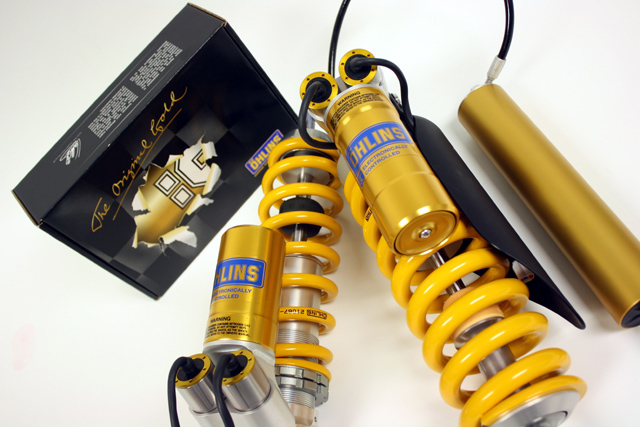 7)
Ohlins TTx BMW R1200GS/GSA
Visit Our OHLINS page for current  PDF Applications List.
Please contact us at (732) 928-7800 for more information about this product.