28) OHLINS TTx Shock (Twin wall) UNI KITs
Ohlins TTX UNI kits Sold In Pairs (Yep that means Two Shocks)
They are TTx Twin Wall , these have Compression and Rebound on top reservoirs.
(This Pic Below Shows Bottom mounts as an example )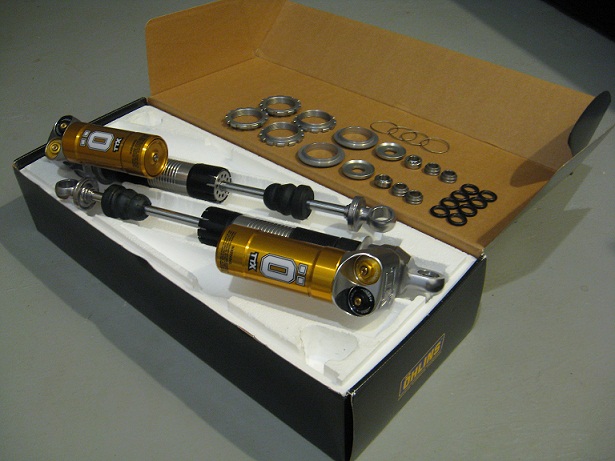 1)
2)
Shown Below Without bottom "End-Eyes" so those you choose from a few popular lengths (and sold separate).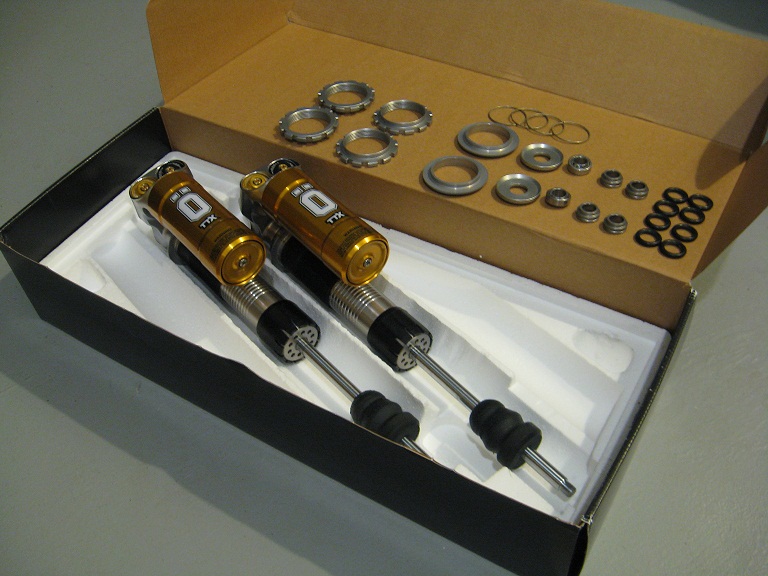 3)
Optional Springs also configured separate per application.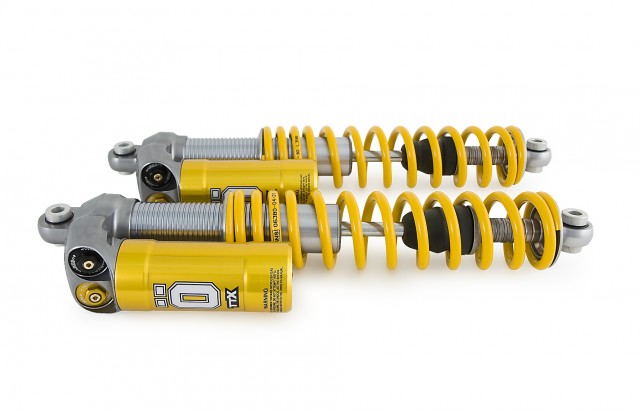 4)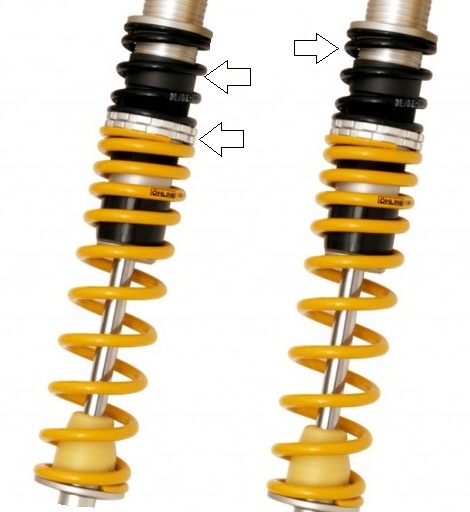 5)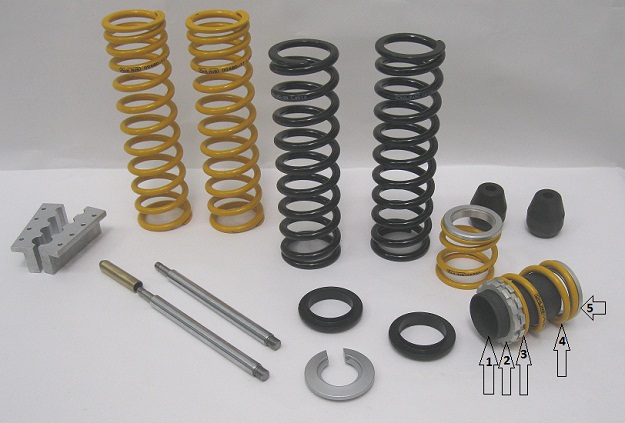 6)
To go Dual Spring conversion or add a second helper spring to your Ohlins 36 series shocks your need the five parts shown above plus the space to do it, about 85mm of body total in this example shown with 4060-40 spring.
Some have to also buy a different length main spring to get it to work properly.

threaded tube 70mm long
lock Spanner
Spring platform spanner
Helper spring
top spring collar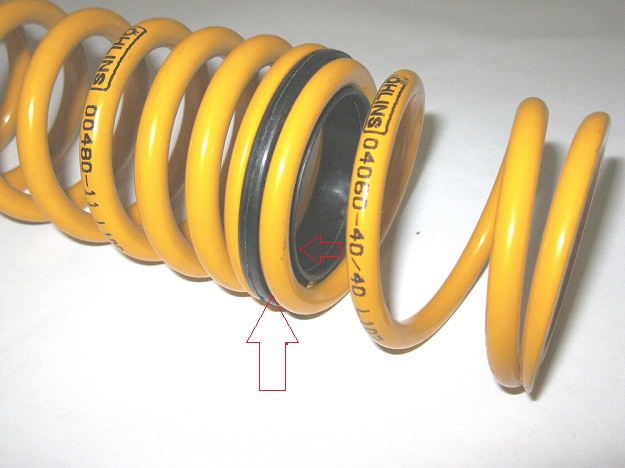 6)
Shown arrow is a plastic spring "go-between".
Please contact us at (732) 928-7800 for more information about this product.