10) Ohlins Bike Specific Fork Piston & Valving Kits
Ohlins ( and Others ) Bike Specific Fork Piston & Valving  Kits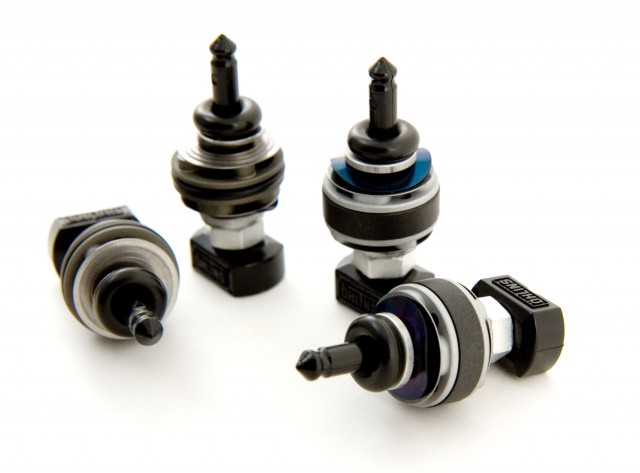 1)
Above is the Ohlins 4 piston kit that has everything from the stem off.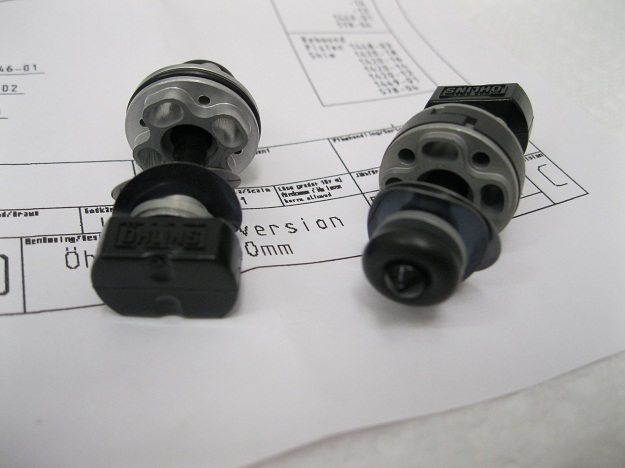 2)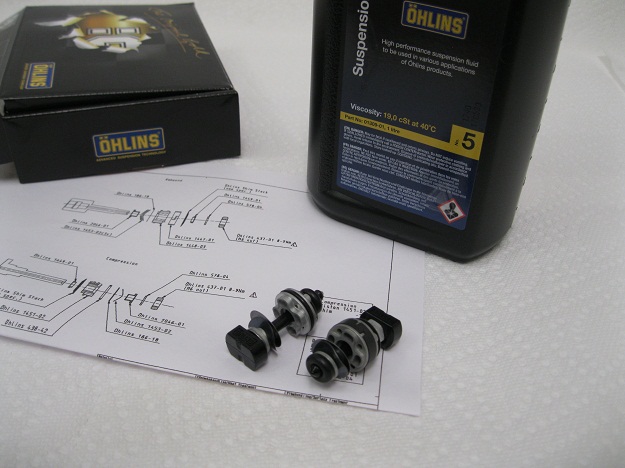 3)
4
)
We also sell other Piston kits, many from the stem off as shown above and are very good.

SSK Front Fork System
The SSK front fork piston kits are available to fit most modern front fork cartridge damping systems, these piston kits were designed for road and track day use to give enhanced compression and rebound damping efficiency over the original equipment giving comfort and confidence to the rider.
 5)
Flow Control valves from K-tech (FCV)

The Compression Flow Control Valves were designed to enhance the compression adjustment range of the original equipment front fork, these are available to fit most modern front forks and give a finer range of adjustment over the standard adjuster.
Please contact us at (732) 928-7800 for more information about this product.