8) Ohlins Sportbike Newest TTX GP Shocks
Ohlins  Sport bike  TTX  Shocks are extremely popular and surprisingly affordable.
They have received regular production updates (MKI,MKII,TTX GP, Etc.)  NEW version  TTX-GP UPDATED!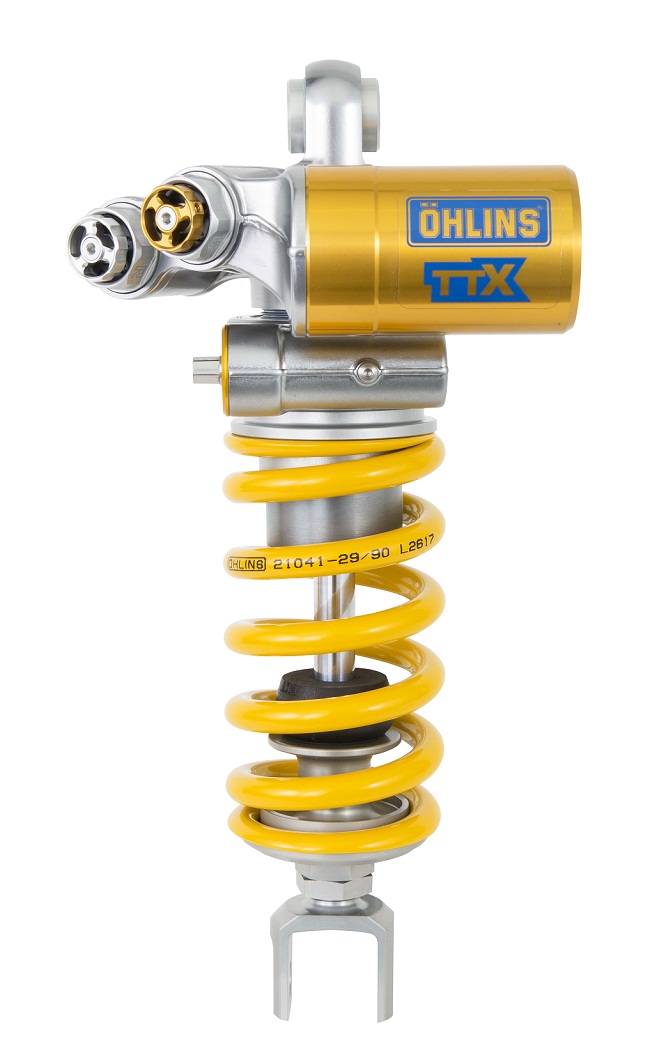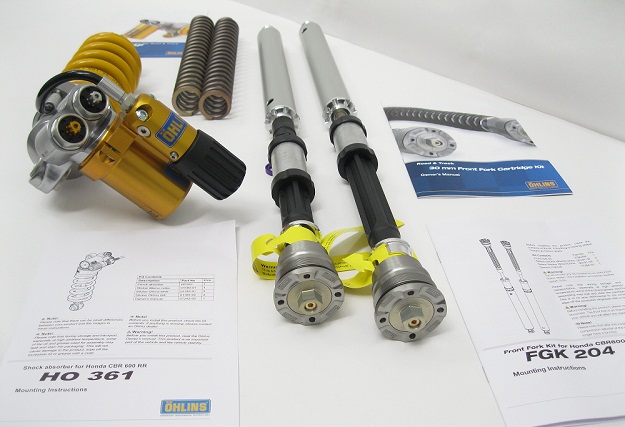 OHLINS , TTX /(GP) Shock with Ohlins Cartridge Kit FREE SHIPPING / NO TAx O/S.
The latest generation is available with your choice of Ohlins Spring rate.
Sweetness!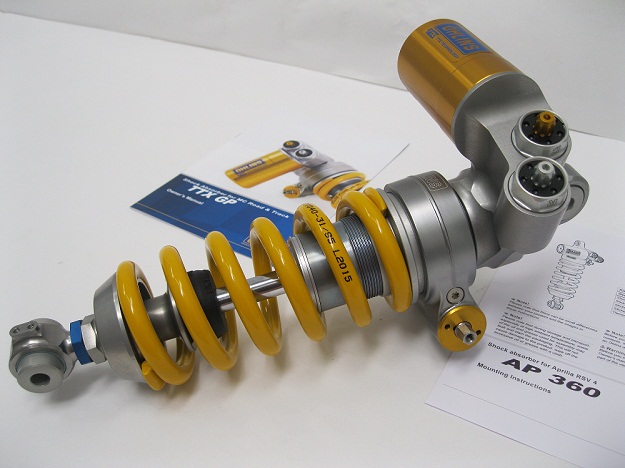 1)
Ohlins TTx GP AP360 Aprilia RSV4 multi year shock
Ohlins TTX GP Aprilia RSV4 TTX Shock AP360 is the latest version, newest twin wall TTx technology with adjustable rebound, compression, spring preload, and length.
You select custom the spring and settings at time of ordering to best match your weight and use.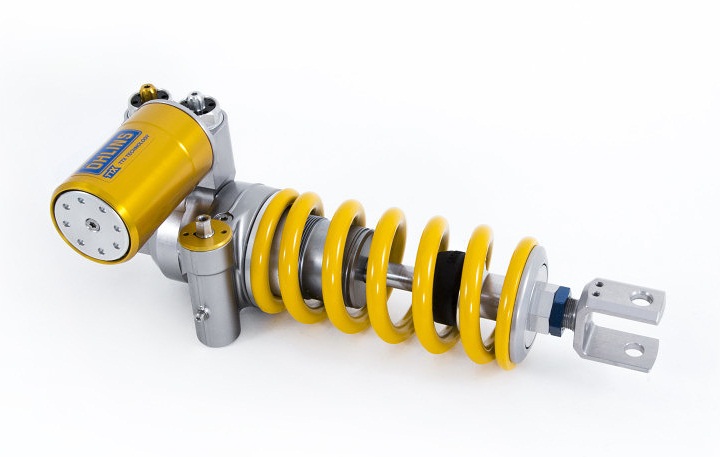 2)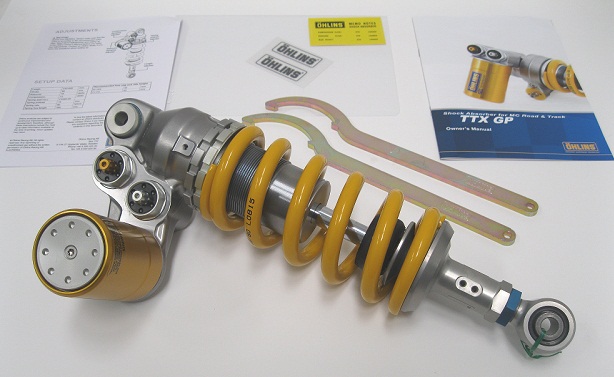 3)
2015 Ohlins TTxGp Yamah R1  YA416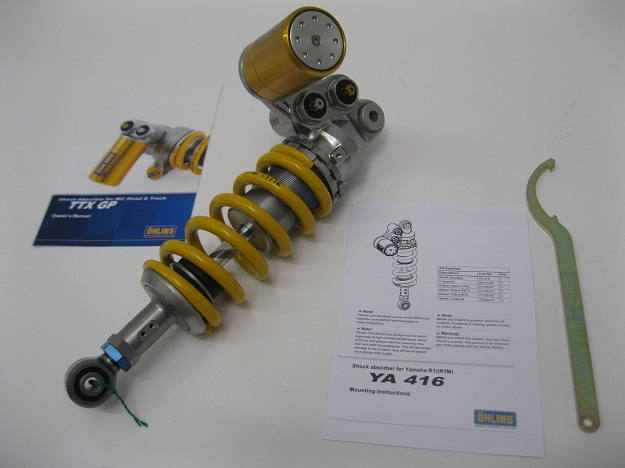 4)
YA416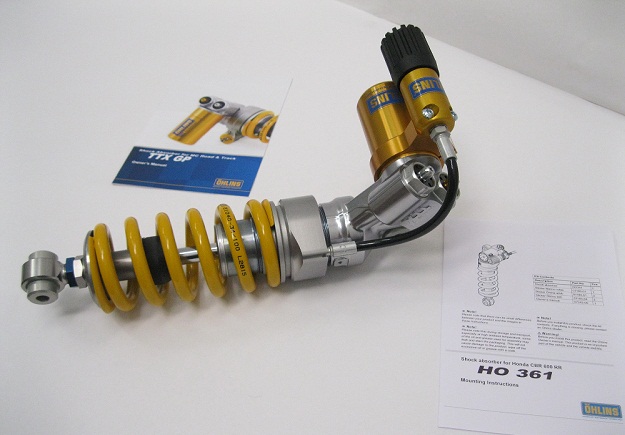 5)
Ohlins TTx GP HO361 shock,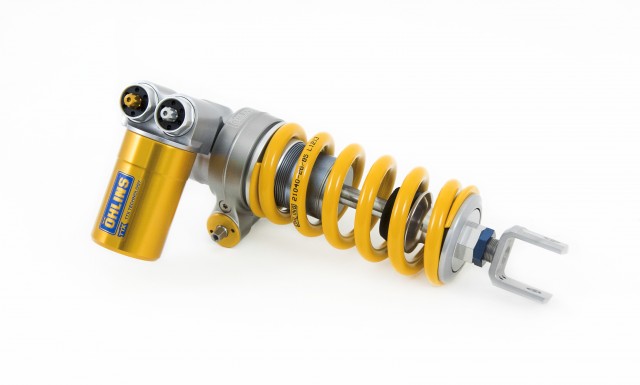 6)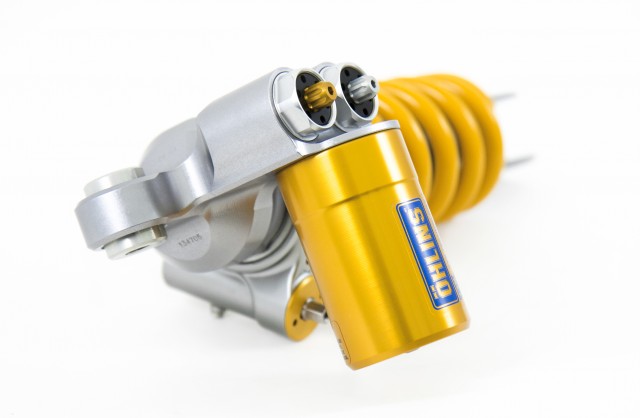 7)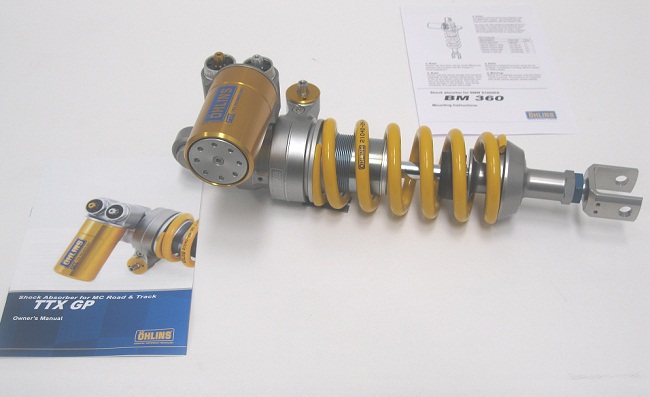 8)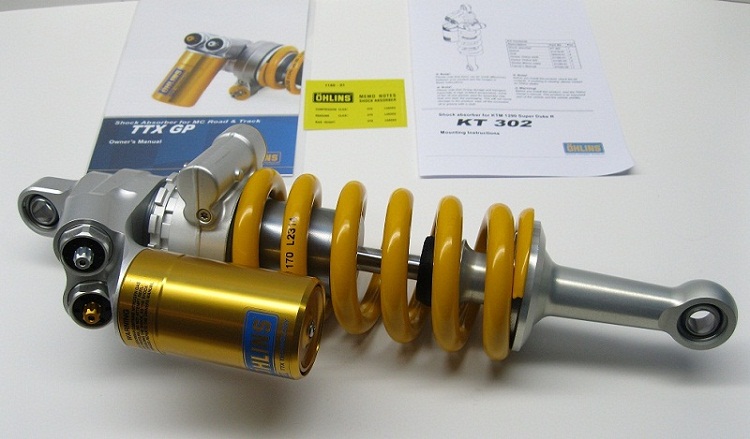 9)
KTM Newest 1290 Superduke Ohlins TTX KT302  Twin Wall Shock
10)
Ohlins TTX shock has adjustable compression and rebound that can be easily turned by hand or wrench by these clickers, preloader uses 8mm T-Tool.
11)
Ohlins SU932  TTx Shock 
A current application PDF  is available on Our OHLINS  Page.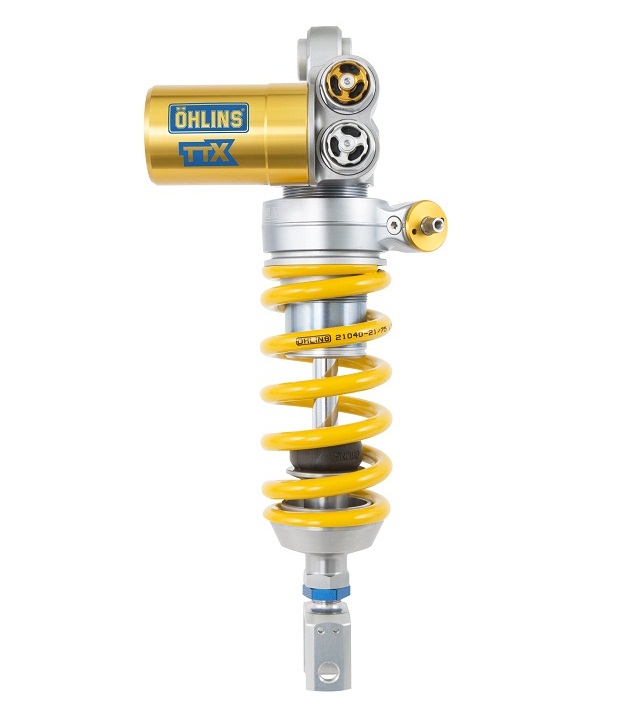 Please contact us at (732) 928-7800 for more information about this product.