7) Ohlins TTX Fork Cartridge Kits 30mm & 25mm
We Offer  Great  Ohlins TTX GP Shocks and Ohlins 30mm Cartridge Kits with Springs.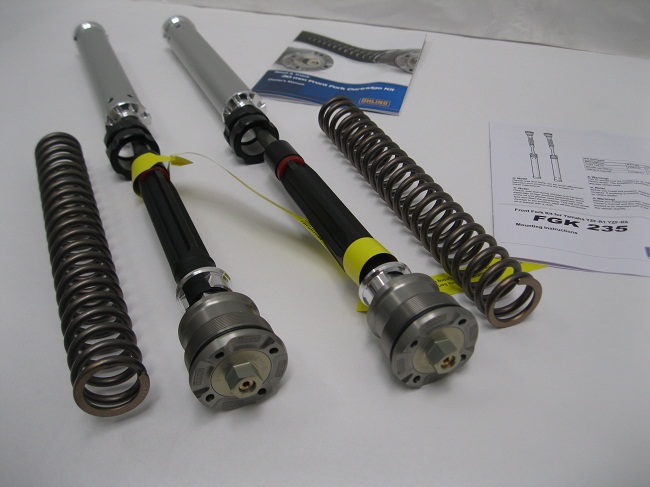 1)
Above Ohlins 30mm kit with springs 2015-2016 Yamaha R1 , 2017 R1~ FGK235.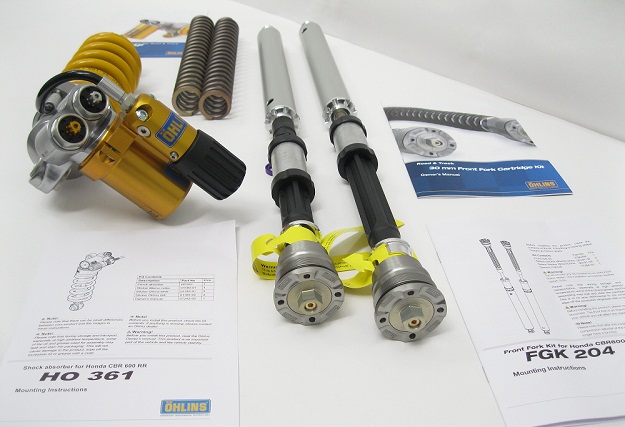 2)
(above)  Ohlins TTX Shock with Ohlins Cartridge Kit FREE SHIPPING / NO TAx O/S.
Ohlins TTX  Fork Cartridge Kits 30m & 25m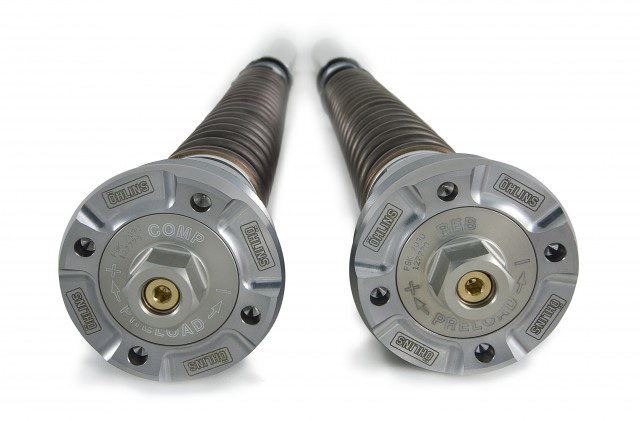 3)
Ohlins has some excellent application specific Cartridge Kits and Spring kits.
No machining required and are 100% reversible.
This example has:
30mm cartridge and pistons, external adjustable spring preload (aprox. 18 turns) , Adjustable Compression (aprox. 24 Clicks), Adjustable Rebound (aprox. 24 clicks), everything adjusts at top caps for convenience.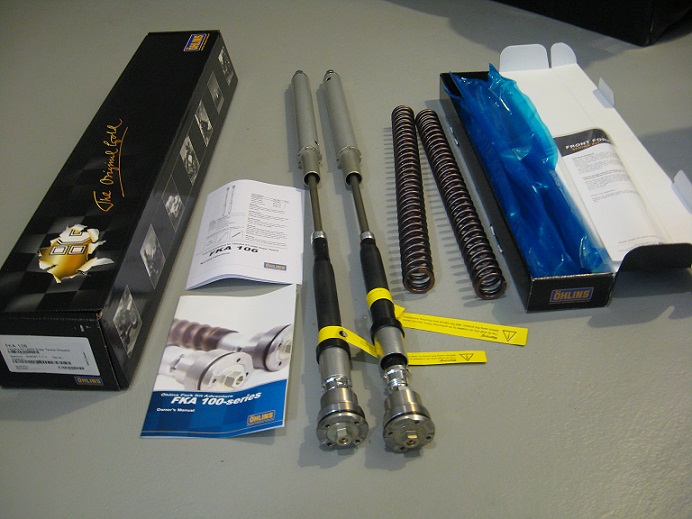 4)
This pic above shows this example with Anti Bottoming Hydraulic Cones and Spring set.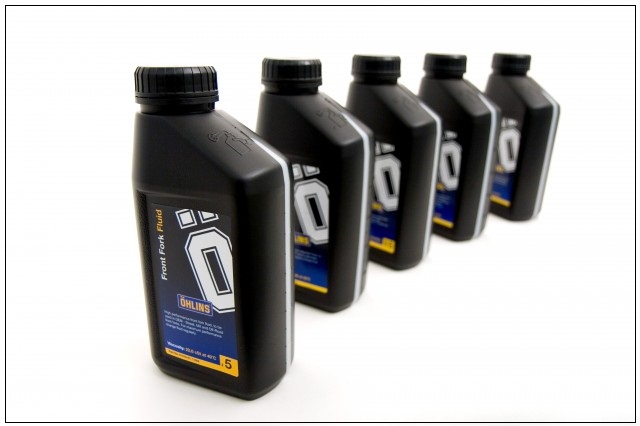 5)
The manufacture has information on what suspension fluid and how much to use within a range.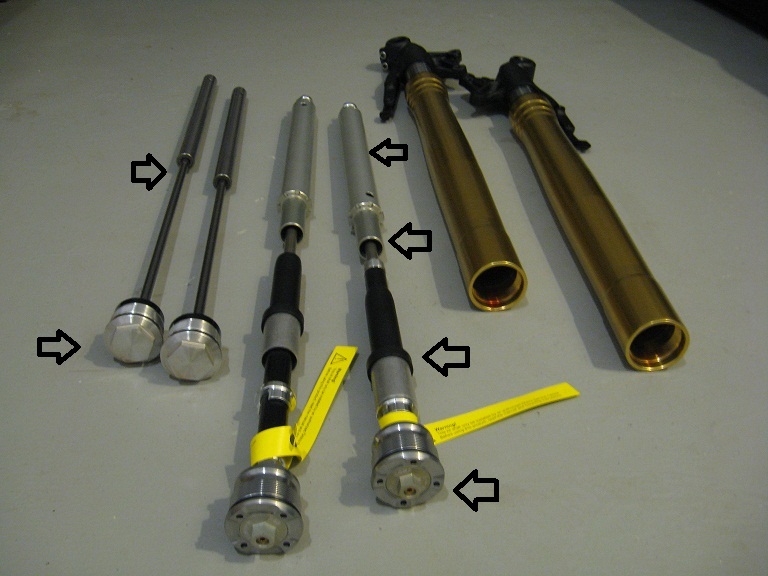 6)
The Above Pic ( FAR LEFT ARROWS ) Shows a Sample Standard OEM stamped steel Non adjustable cartridge like from the 1970's……. (Only shame is That's What Comes in Some Applications on new bikes this year!) .
That's why the Ohlins 30mm Cartridge  and Ohlins Spring set has been so popular because it's very similar to what comes in the whole Ohlins Road Track 43 Forks.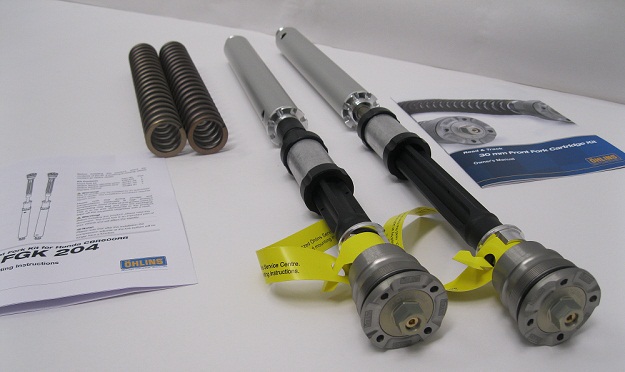 7)
Above a 30mm Ohlins Kit FGK204 , CBR600Rr 2007-2012, replaces almost everything from fork cap to bottom, shown with -95n/m springs.
Visit Our OHLINS page tab for more Exact PIC's of various products.
A current application List PDF is available on our Ohlins page.
Please contact us at (732) 928-7800 for more information about this product.