5) SERVICE-REVALVE Shock and Forks Packages
WAIT – STOP! ,  There's a Correct Way and The Wrong Way of getting Your Suspension Serviced,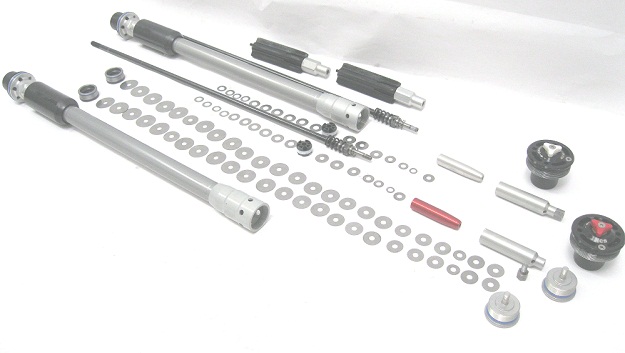 Don't your items fall into the wrong hands, SEE LAST PIC on This Page!
Only FACTORY OHLINS FUILD and Nitrogen / Spec Must Be used , with proper build procedures, or your junk will Feel totally different.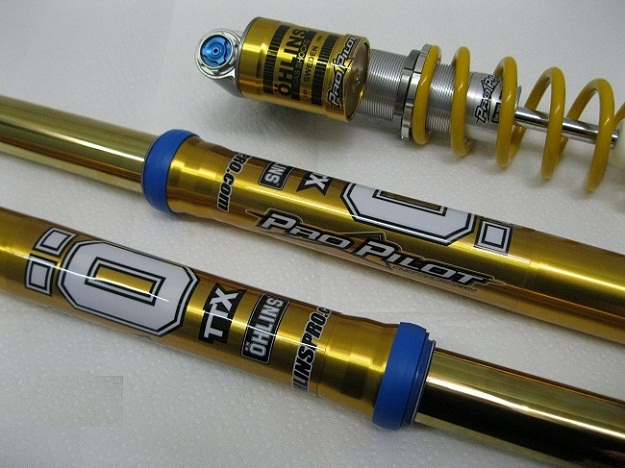 THE CORRECT WAY of just a Simple Service with high end fluids, correct Nitrogen, and Perfect Build procedures can FEEL BETTER THAN SOMEONE'S REVALVE IF DONE LIKE BELOW using professional modern Vac Machine Build Techniques.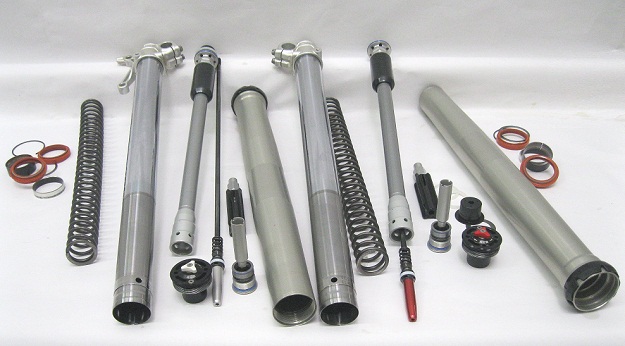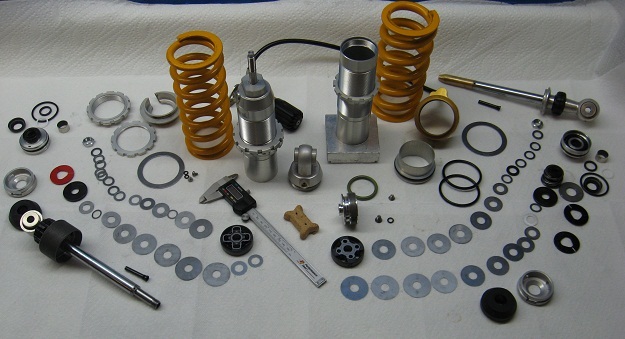 100% VAcuum Machine building components is the way to go for near perfect results(see Below…) For SHOCKS, Fork Cartridges, Steering Dampers and More.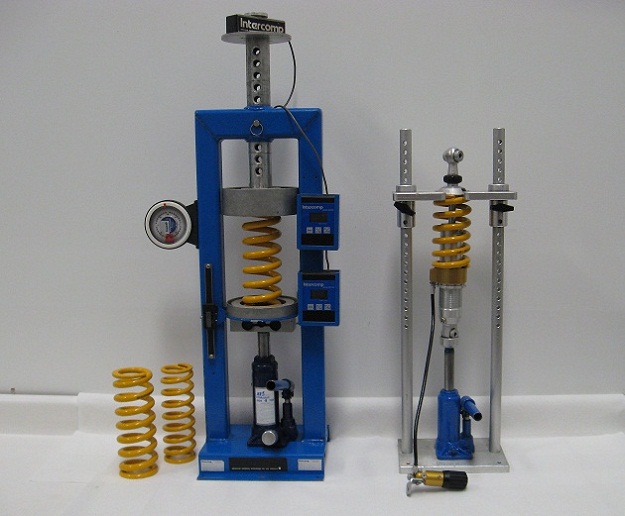 You can Revalve, Service, Refresh, Respring as needed and use a digital spring rating machine to check your unknown springs for wear.

"REVALVING"= it's a simple thing that many do from mild to more depending on many factors including catch up maintenance of worn shims and addressing other rough edges of mass produced OEM suspension, It Works!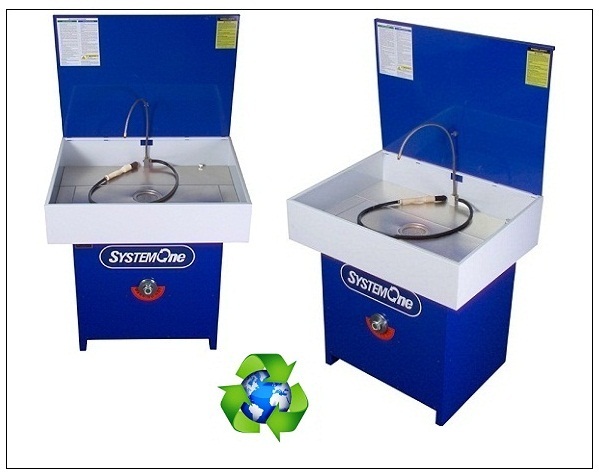 We offer FREE updates* once you do them the first time from us and always run our Web-Site decals! So simply put you only pay Revalving once from us!

All the Buzz in the last 25+ years has been suspension for an individuals unique height, weight, riding style, ability level, terrain ridden and desired performance.
A QUALITY job includes EXACT ATTENTION to the smallest details and procedures outlined throughout this web site (visit tech-pics, etc).
They say the Mx, Offroad, GNCC, Enduro stock shocks need love after 20 hours, and full seasonal rebuild at 40 hours of use, most average recreational "senior-geaser-riders" can put about 70-80+ hours of use on their bike per year! (just ask our 79 year Old Riding buddy)

.
.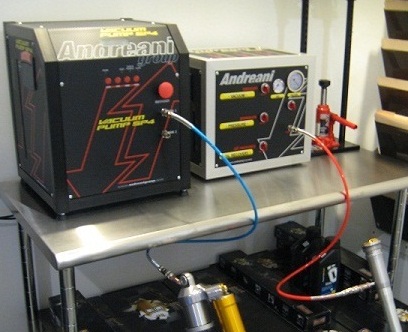 Feel the difference! They can be made better than new Machine VAc 100% Perfect with Ohlins fluid/Nit.
.
.
These machines and fixtures are a bit prices but the ONLY way to fly when redoing your existing shocks, forks, cartridges.

These are the latest Suspension Vac building machines, the ONLY way to get 100% perfect air free suspension is to use these with the best quality fluids.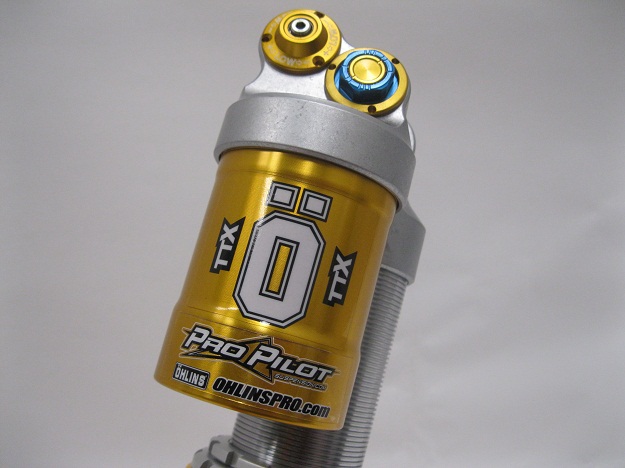 It also makes sense choose a better and more helpful spring rate at the same time or replace some stock springs that rate shy of what they claim and older ones that are showing wear .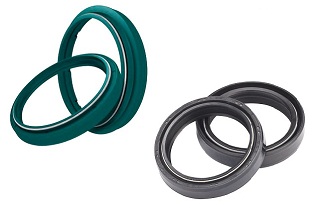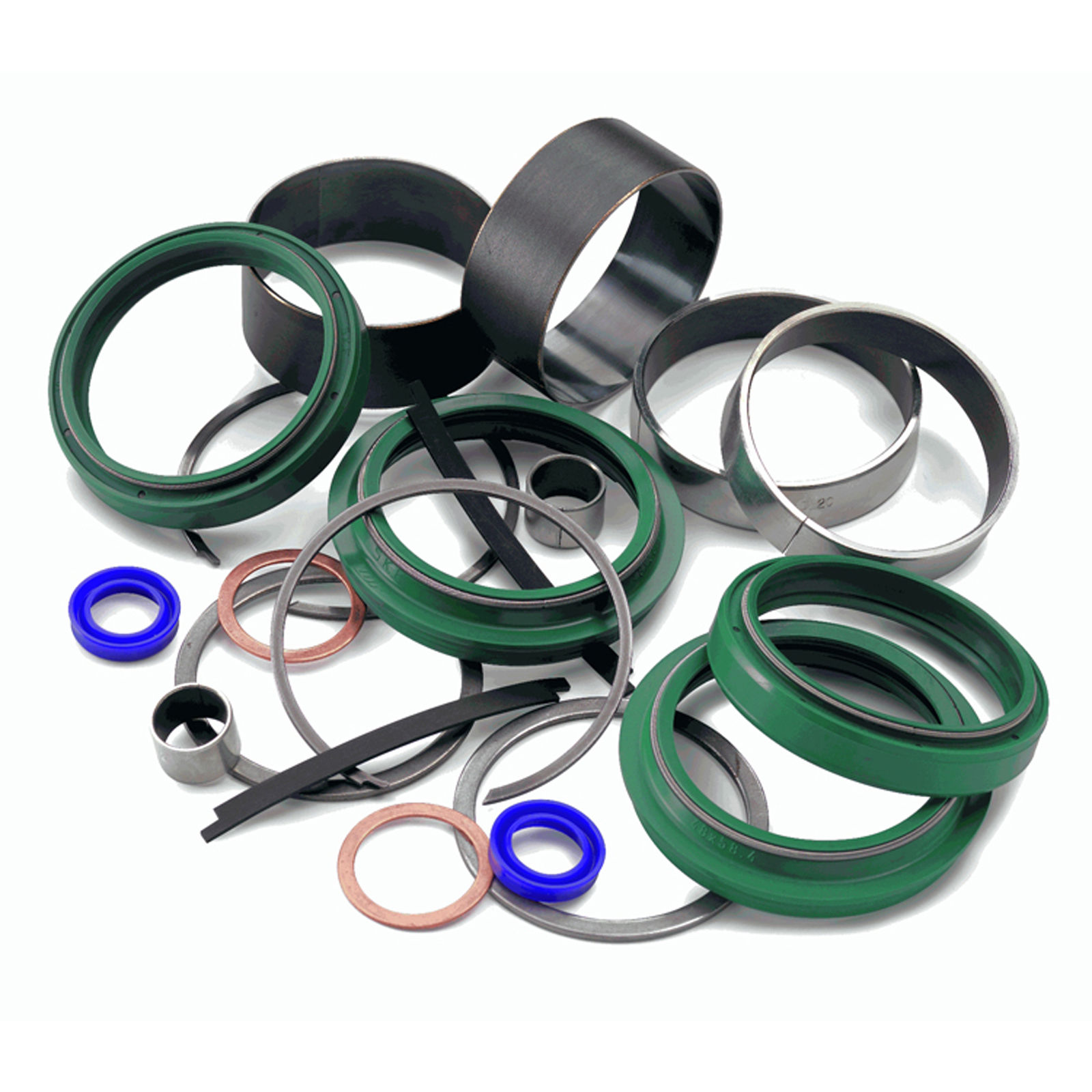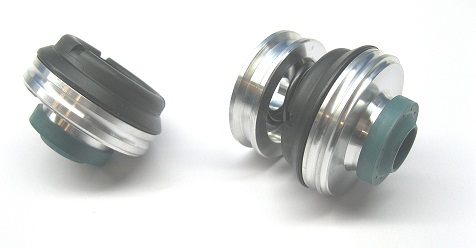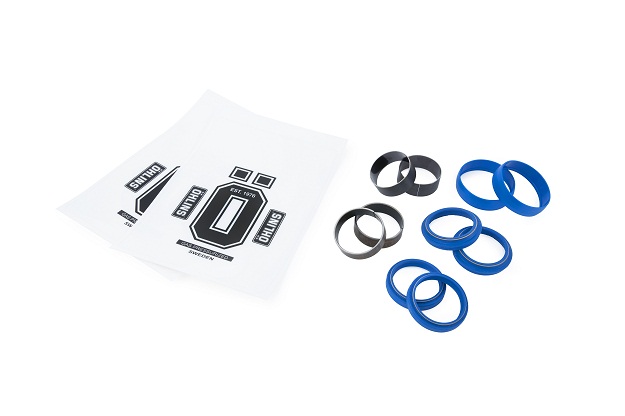 This would also be popular time to replace any Seasonal Wear Parts, like Seals, Wiper Seals, Bushings, etc. They are priced additional to REVALVING as needed.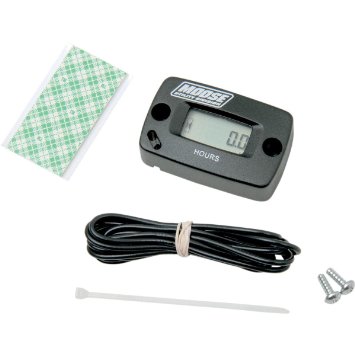 SUSPENSION HOUR Meter! Easy Installs in minutes to keep track of Hours or run time, its a great idea!
You may be surprised to find out the Manufacturer recommended replacement intervals of these parts and suspension fluids, it's very often.
(On Average)
Mx,Gncc ~only 20-30 hours max! / Street 12k-20k miles / Sport Track day 10x track days average Use

So your Suspension Only Works as good as it is Fresh!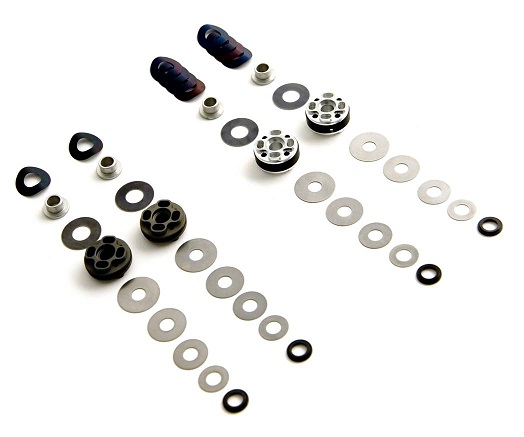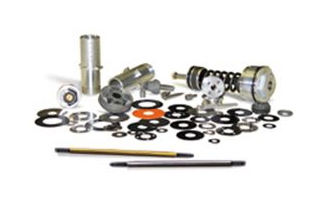 Many folks depending on specific applications can add many other things like Pistons or Other kits that some times come with their own valving starting points.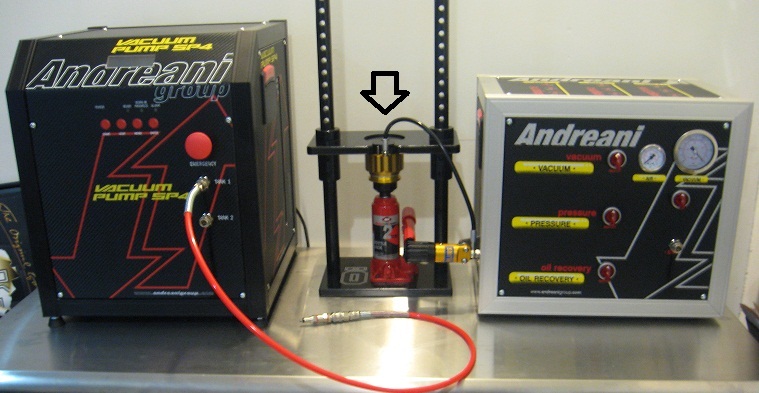 .
Shown below we have developed specialized adapter kits for most KYB, SHOWA, and other Shocks popular shocks with Bladders and pistons for both forks and shocks!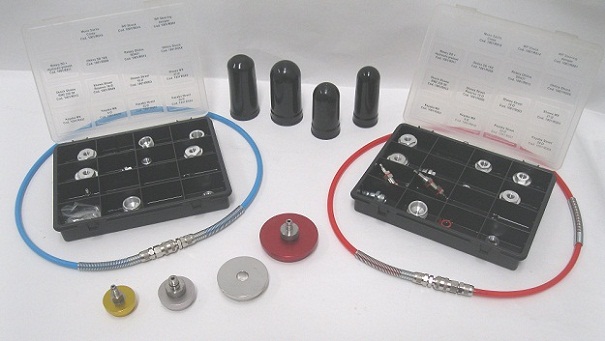 Visit our TECH-TOOLs-PICs page for more info.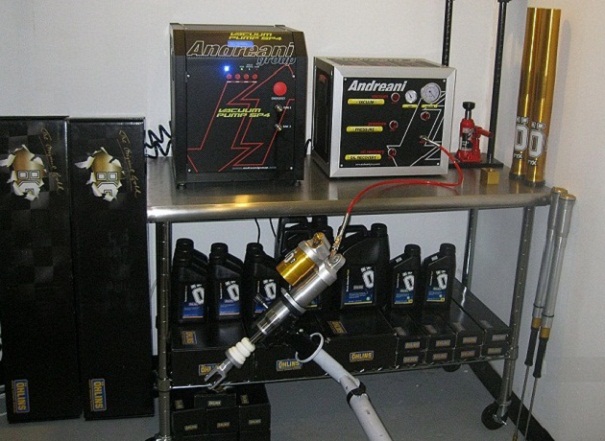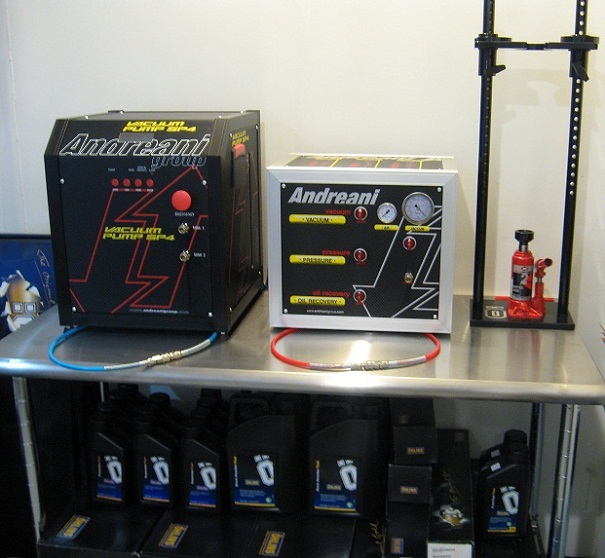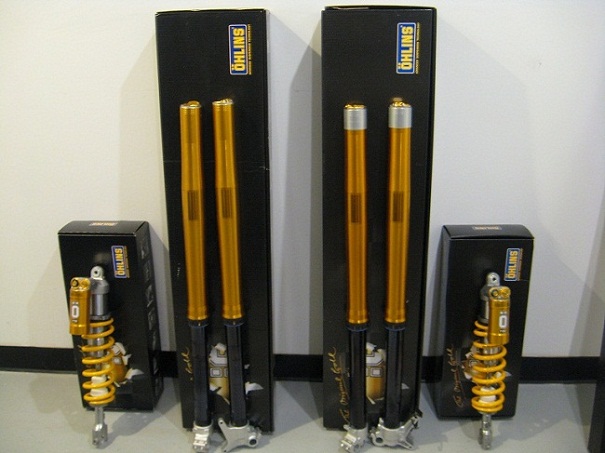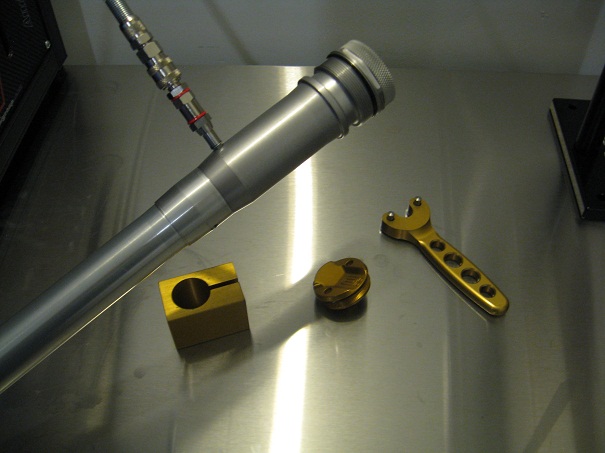 NOTE: Do Not Let Your Ohlins Fall into The Wrong Hands!
.
Call us for more Info 732-928-7800 or email sales@propilotsuspension.com