Öhlins revolutionary new TTX Dual Flow shock!
Ohlins celebrates 40 Years with the all New TTx Flow Mx Shock Launch!
 Ohlins NEW TTX Dual Flow DV Shock!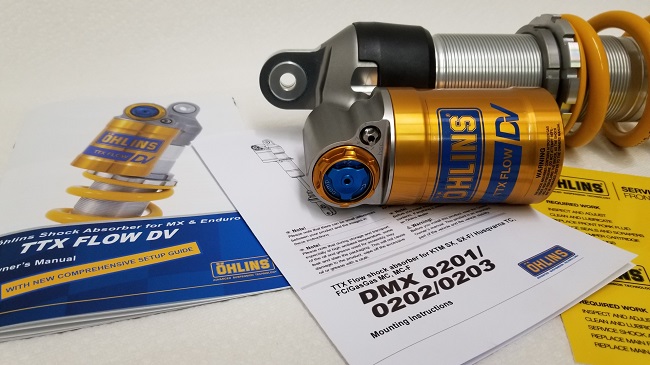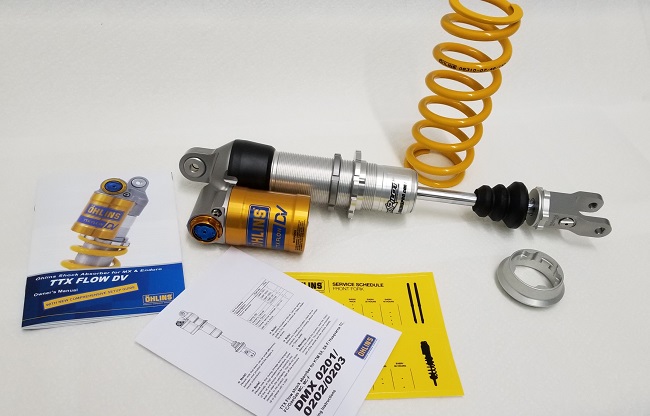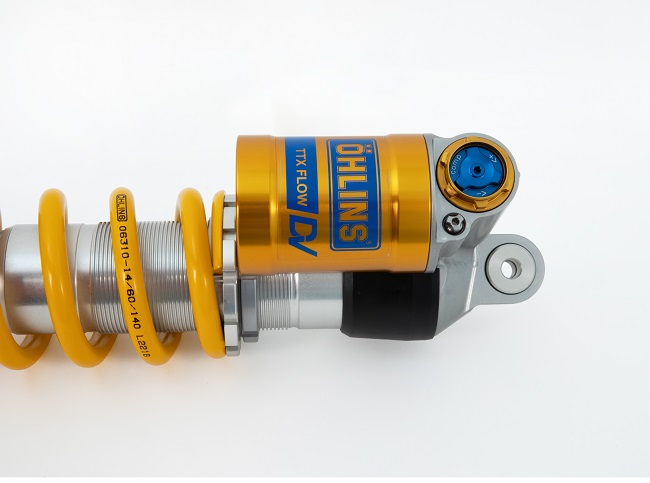 New Ohlins TTX Dual Flow Shock
KT2194, HO2194, KA2194, SU2194
From the first company that divided fluid from nitrogen in 1976 with roots founded in motocross brings you the most advanced Mx shock on the market.


1)
Ohlins FGKT2096, KT2094

HO2094,KA2094,YA2094,SU2094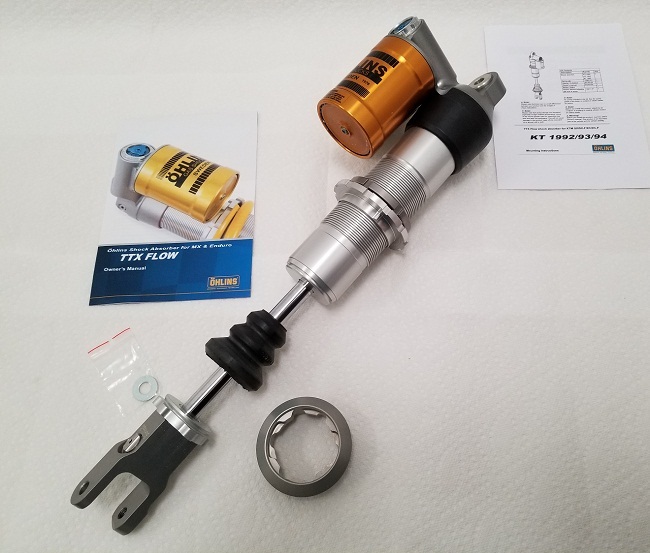 Above the 2020/ 2019 version Ohlins KT2094  KT1992/1993/1994 Ktm /Husqvarna  Shock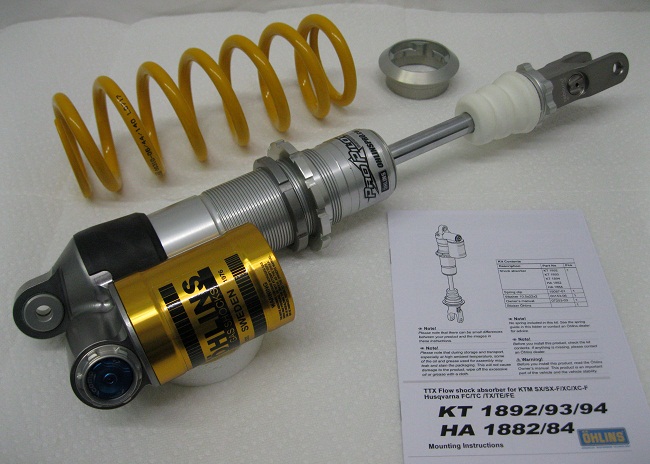 2)
The Ohlins TTx Flow shocks~KT1892, KT1893, KT1894, HA1882, HA1884.
Ohlins sells out of every Fork and Shock They Make for Mx & Offroad Each Year! (That's a Good Problem to Have!)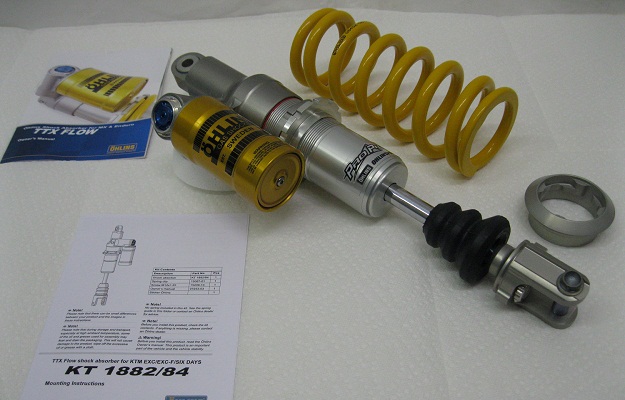 3)
Above , Ohlins TTX Flow 2018 PDS KTM , KT1884, KT1882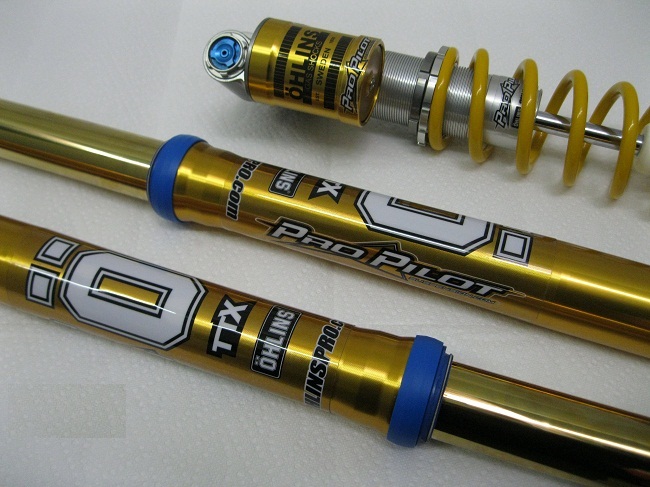 BAM!-
buy a complete Ohlins / Pro Pilot A1  Kit! (two 48S RXF forks and one TTx Flow Shock  sprung and done!)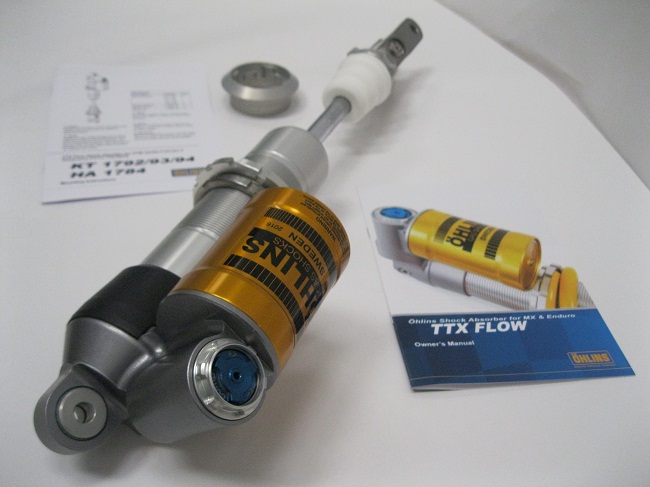 4)
2017 Ohlins TTx Flow Shock.
Above is the KTM, Husqvarna Ohlins shock.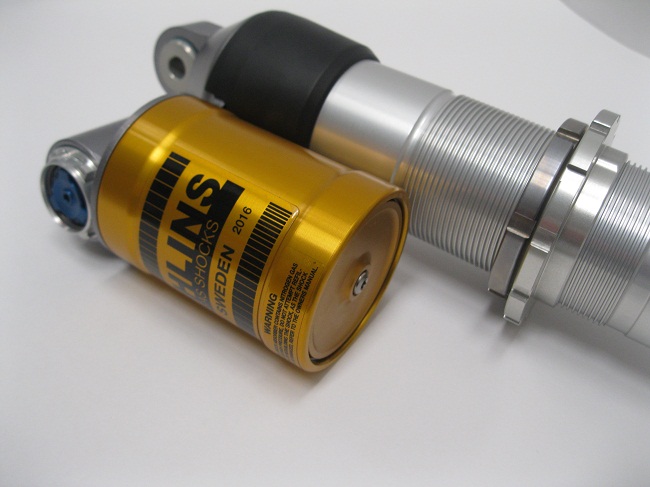 5)
2017 Ohlins TTx Flow Shock.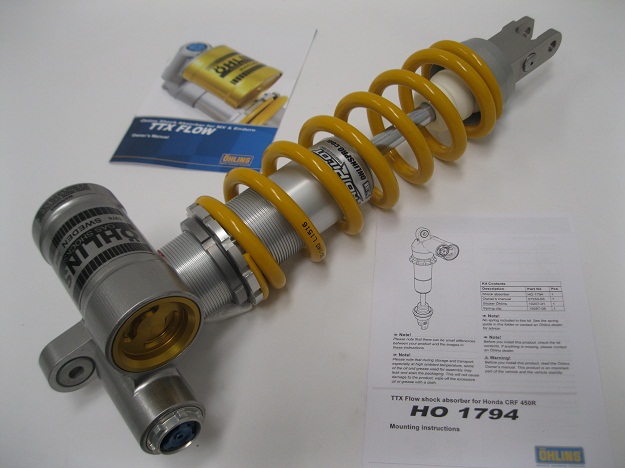 6)
Ohlins TTX Flow shock 2017-Honda CRF450R
7)
2017 Ohlins Ttx flow Shocks, both adjusters work by hand or 3mm allen wrench see below…)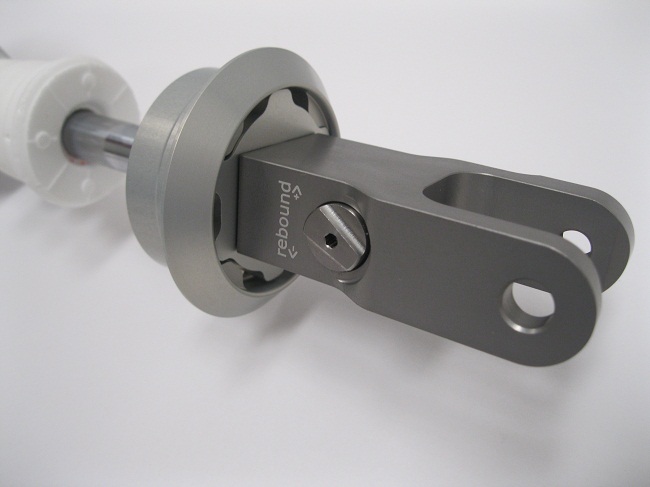 8)
2017 Ohlins TTx Flow Shock, the rebound adjuster works by hand or easier by 3 mm allen wrench (see below…).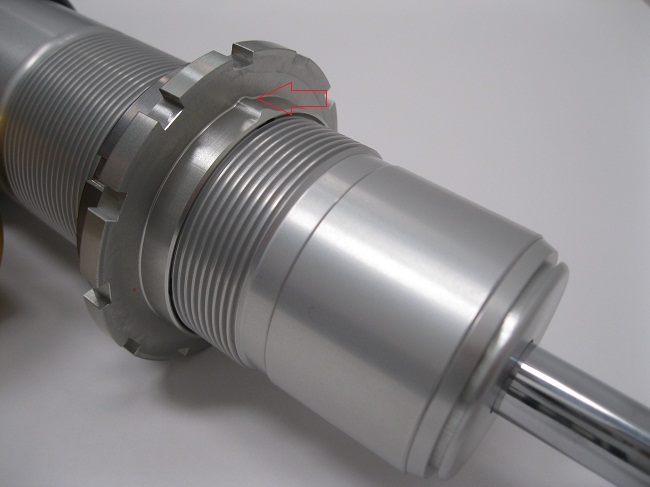 9)
2017 Ohlins TTX Flow Shock.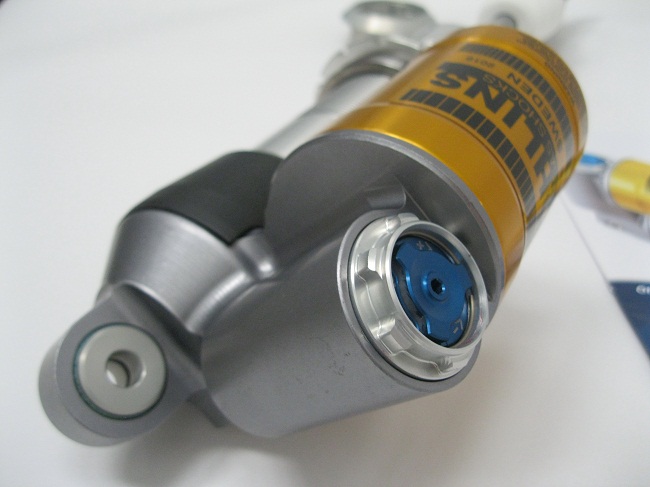 10)
2017 Ohlins TTX Flow Shock.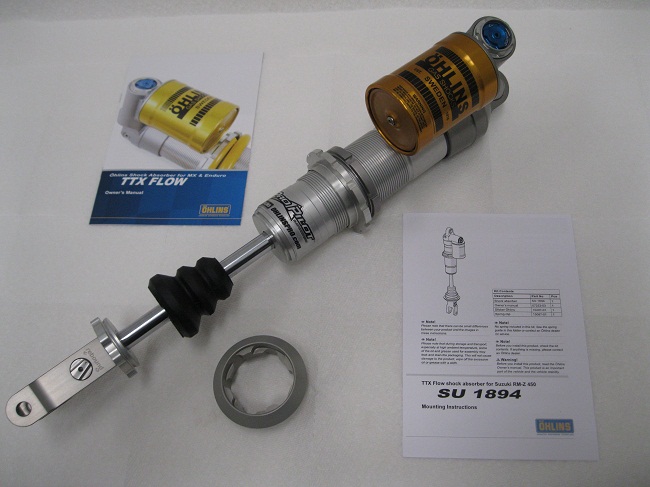 11)
Above the Ohlins TTX Flow SU1894 for 2018-Suzuki RMZ450
The Ohlins Forks and Ohlins TTx Cartridge Kits also have matching directional twin tube technology for exceptional results! , among many other design features your standard suspension will never have no matter what you do to it!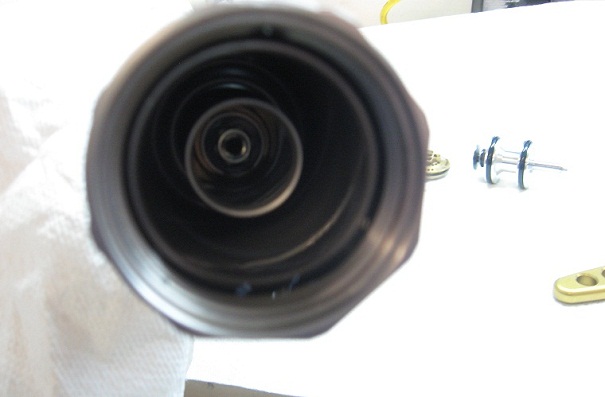 12)
(Above Top Secret Spy Photo Ohlins Fork TTx New Cartridge design… don't tell anyone)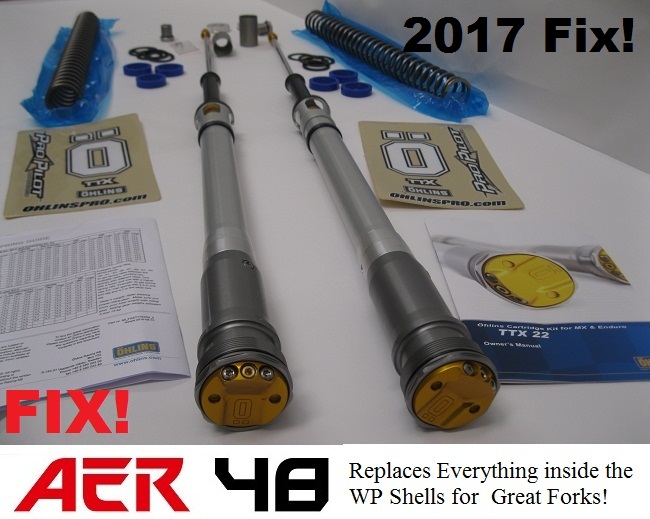 13)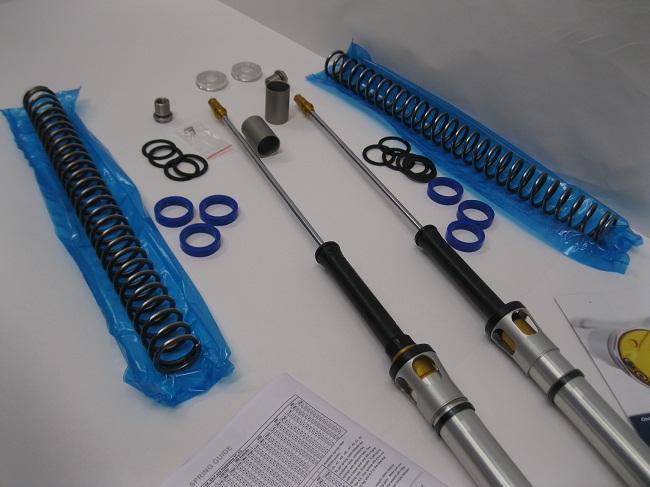 14)
Don't forget we also have the first USA spec 2017 AERWp Ohlins Conversions ! but the kit makes them like regular Great Spring Forks, you can also just get Complete Ohlins Forks that slip right into your triple clamps, axle and wheel!
15)
Simple to adjust technology with new design.
The brand new TTX Flow allows you to ride fast and safely with improved traction, stability and grip. Developed for racers, this shock is also recommended for those who want to ride on the golden Öhlins suspension and really feel the difference. The TTX Flow calms down the chassis to keep you focused on setting fast lap times and win races.
Ohlins started with a clean sheet of paper in designing this new ground breaking shock absorber. With our TTX Technology and patent pending internal pressure regulation, this new shock is a huge step forward compared to previous models. You will feel that the response is quicker, more consistent and more predictable than ever before, allowing the TTX Flow to deliver a smoother roll on bumpy terrain which calms down the chassis for corner entry and eases the bikes handling through turns. It's almost like the TTX Flow shock absorber is communicating while you're racing, sensing your next move!
Without any trade-offs, the TTX Flow excels in all areas compared to previous models. The TTX Flow gives the bike improved traction, comfort and predictability which enhance the stability of the bike. It's also easy to adjust to find the perfect setting for the track and riding style. The result is clearly felt by the rider when cutting seconds from previous lap times and still riding in the safest way possible.
In simple terms, a motocross shock has to deal with a complex, simultaneous set of forces which it struggles to cope with. From our early analysis we built a crude prototype which showed our new theory to work and gave us direction for a production unit. A motocross shock has 'hits' which disturb the system and therefore destabilizes the balance of the bike. It needs to 'forget' about each of these very quickly (in less than a 100th of a second). An example of this would be as a rider goes up the face of a big jump and also hits small, rough bumps at the same time.
16)
The TTx Flow shock has the only "twin tube design" with unsurpassed performance, more equal pressure balance and longer fluid life.
If you have super demanding big nasty "bike-made-bumps" and chop this shock excels like no other! while both Ohlins Shock and Fork combo's are always best that work exceptionally well in most extreme conditions.

17)
Super easy to adjust and easy to change springs makes this shock very user friendly.
18)
Ohlins TTX Flow shock has a large range of adjustment without letting you get off the best most user friendly ranges.
The Technical Side
Ohlins retained the TTX (Twin Tube) Technology but worked extensively on a new 'check-valve' system to balance wide valve openings and quick open/close actions to handle a large volume of oil flow. This required a new spool valve system as opposed to the more conventional shim-valve type. Basically it has been redesigned for each force upon it to be dealt with and 'forgotten' as quickly as possible, for fast recovery and keeping the stability of the bike.
The new system cancels out the smaller hits and keeps the chassis stable for the big jump. The test riders found that this was one major improvement, as was the stability of the bike over 'braking bumps' which absorbs the harsh hits and does not make the rear wheel go light. There were also big benefits under acceleration, filtering out bumps at the rear end.
Another major design criteria of the new flow shock was to make it much more rider/mechanic friendly. Maybe our previous shocks were a little complex for the average rider so we looked afresh at every component. The result is a shock with far less parts and complexity, which we have achieved without sacrificing any performance or functionality.
19)
Ohlins TTX flow shock has  all New Compression Adjuster and Valve Assembly.

The new spool valve system as opposed to the more conventional shim-valve type.
Basically it has been redesigned for each force upon it to be dealt with and 'forgotten' as quickly as possible, for fast recovery and keeping the stability of the bike.
20)
New easy to adjust TTx Flow Ohlins shock.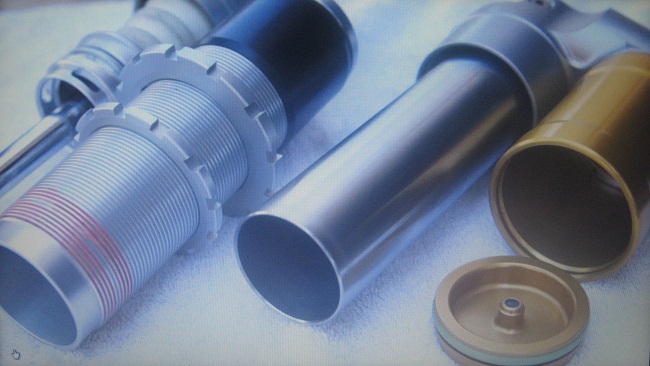 21)
Ohlins New TTx Flow Shock has "twin tube design" that maintains more equal pressure balance within the shock and a more directional fluid flow making this shock feel exceptional in many demanding conditions.
.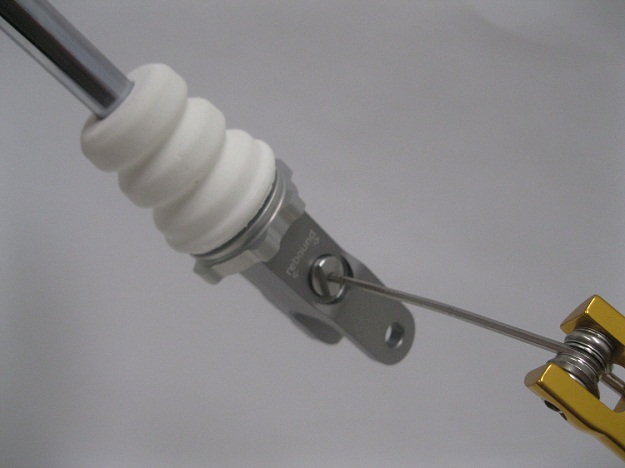 22)
A 3mm allen wrench or by hand will adjust rebound or compression.
Product New TTx Flow PDF (click  below  link …)

23)
The Ohlins TTX Flow Shock and Ohlins 48 RXF Forks feel excellent in more demanding conditions than any other.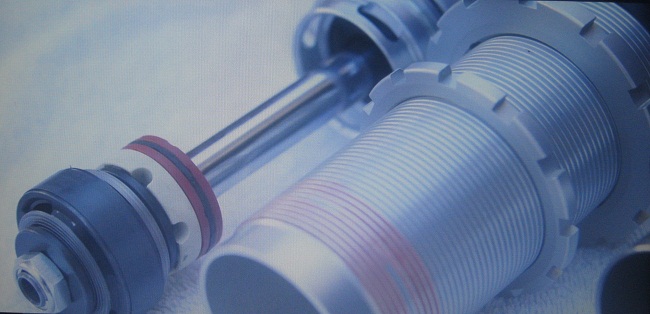 24)
Custom Valving and Springs as needed.
25)
26)
27)
28)
Why choose us?
You may be pleasantly surprised just who builds and finishes your shock! 
Our owner and founder has over 30 years building the sweetest shocks five days a week, and still rides three days a week on the most demanding stuff.
A little known secret is the history of success including a more than 15 year professional racing career including over eleven consecutive AMA national numbers and training with the best key people over the decades spanning more than 30 years!
You may be very hard pressed to find anyone that has more experience in both building shocks, Ohlins Products, racing and riding than our owner and founder. period!
See more here click below….
A HISTORY in Building Shocks and RACING from VINTAGE Mx till Now! ( Over 30+YEARS! )