NEW RELEASE / UPDATES PAGE!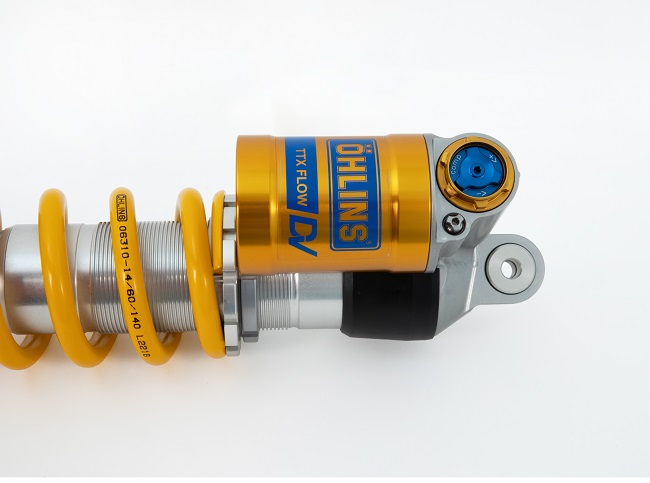 2021 New Ohlins TTX Dual Flow Shock
KT2194, HO2194, KA2194, SU2194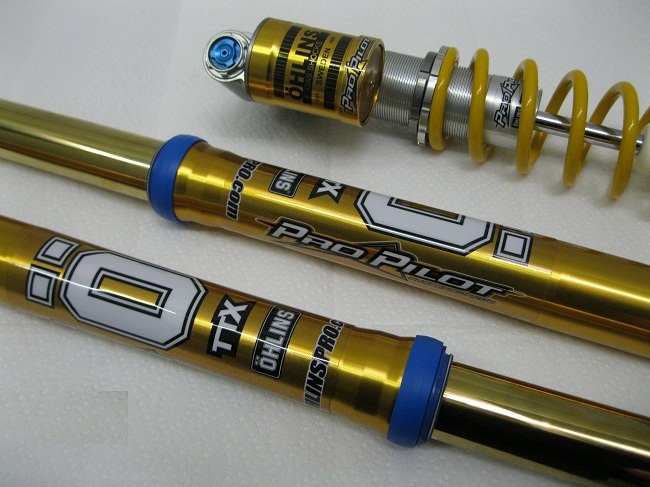 Aprilia 2016 RSV4 RR Ohlins Conversion
BMW F650 GS 2000-2006 (regular)
BMW G650 X-Challenge 2007-2009
BMW RnineT SCRAMBLER / Urban Enduro GS 2016-On
BMW R1100S 1998-2005 UPDATE Ohlins
BMW R1150R ROCKSTER Ohlins 2015 UPDATE and Recheck
BMW R1200GS /ADV 2013-On (water cooled)
BMW R1200GS/ADV 2004-2013 (Oil cooled)
Ducati 2016 Multistrada 1200 Enduro
Harley Davidson New 2018 Softail,Breakout,Deluxe,Heritage,Slim,Fat Bob,Low Rider,Street Bob
Honda CRF1000L Africa Twin 2016-
Husqvarna 2017-2020 FC/FX450, 350, 250,TC250,TX300,TE300
Husqvarna 2016 FC450, 350, 250
KTM 2017-2020 SX-F/XC-F 450,350,250, 125Sx,150Sx,250Sx
KTM 2016 450SXF, 350SXF, 250SXF, XC-f
KTM 2016.5-2017 WP 48 AER AIR FORKS FACTORY Edition
Triumph Street Triple 675/R 2008-2012
Triumph SPEED Triple 1050 2011-2014
Yamaha FJ09 /MT-09 TRACER 2015-On
We are one of the largest Ohlins suppliers in the USA and have more than 25+ years experience.

Clients
Our current clients are quite a diverse group of enthusiasts from around the USA and beyond from the entry level individual to the seasoned professional that value the quality and experience that we provide.

A simple business that began with just a single valued costumer competing at the same professional level that preferred the same equipment that the owner was able to provide.
State of the art technology, products and procedure knowledge has been at the forefront of the company since the beginning and continues through today to maintain a better understanding of the many products and different brands related to the industry.

We hope you will find us extremely helpful.
Some of our recent clients include special projects for:
ADV Group Riders (Adventure Riders! and Dual Sport enthusiasts!) (2018) OVER 102,988K thread Shock count!
Adapt Technologies, Michigan www.adapttechteam.com Automotive Engineering & Development Group (2015)
Apex Sports, Colorado Springs, Colorado (Honda, Yamaha, Suzuki, Kawasaki, Ktm, Beta Dealer (2016-On)
Augusta KTM , Georgia (2015-on) Ohlins Enduro GNCC Riders
Ben Montoya, Alaska Oil Rig Professional, Alameda CAL. (2015 Elka)
Bmw of Manhattan, NYC (2014)
Boyesen Engineering, PA (founder Eyvind Boyesen)
Brian Hall, Anchorage, Alaska (2015)
Bruce Springsteen (Ohlins Norton Commando 961 SE project) (2014)
Columbia University N.Y. (Knickerbocker Motorsports Formula S.A.E Program) (2014-2016)
Cross Country BMW (2014- On)
Dan Braun, Hawaii,(2015)
East Coast Kawasaki Suzuki
E.P.M. Performance (Origional Wilbers importer, YSS, Hyperpro) (2010-On)
Erik Ebersole, Gulbrandsen Chemicals, South Carolina (2016 Husqvarna FC 450 Ohlins & Vintage Mx)
Fast Guy Enterprises (founder Marc Grossman) (2015-on)
Fun Wheels Ltd (2015)
Full Spectrum (founder Ed Brazina)
Hanover Powersports ( FZ9 Ohlins Service Dept Dr.Greg) ( 2015-on)
Harry Hart, New Zealand (Ohlins Rmz) (2015)
Hied's Bmw & Hodaka, N.Y. (2015- on)
HollidayCamerabikes.com California (founder Steve Holiday & visit their impressive projects) (2015)
Jacksonhole Wyoming Cycles (2015)
Jersey Shore Powersports (2014)
Long Island Sports Cars .com (2016) Long Island McLaren, Aston Martin (Bmw Project)
McTuning Moscow, Russia (Ilya Wolk) (2015)
Morton BMW Virginia (2014)
Motorsports of Ukiah California (2017-0n)
Nelson Guild, Australia (Harley Ohlins ) (2015)
New York Motorcycle (2014)
NFL – Senior Vice President Business & Legal Operations National football League Harley Ohlins (2015)
Nuno Martens, Portugal (Ohlins KTM Factory Edition) (2015-on)
Rick Luszik (2015) Ohlins update Crf450 , Serena Software Management, IBM
RideCenterUSA.com, Kentucky (2015) KTM, Honda, Yamaha, Suzuki, Kawasaki, Artic Cat
Rizzon Cycles (2015)
Spear's Motorcycle
Steve Bradway (Bradway Trucking Inc. & Training) (2015 ) founder U.S. Marine Veteran
Team Kawasaki GNCC Throttlehead.com, Josh McLevy Ohlins Projects
The Mayo Clinic, Rochester Minnesota (Dr's need their Ohlins too! for ADv trips) (2014)
Travis Pennington, Georgia (Ohlins Late Model Dirt Products/previous Champion) (2015)
Tracy Stiehr (2016) Eagle River, Alaska (Ohlins F800GS Adventure)
Ocean County Powersports (2015)
Pepe Rodrigo Mandoza, Mexico (Ohlins Bmw Adventure rider, Enjoy!)(2015)
Philadelphia Cycle Center (2015)
University of Illinois (Dept. of Mechanical & Industrial Engineering Formula Program)(2014)
University of Southern California (Formula FSAE development)( 2015)
Xtreme Machines (2015-on)
(as well as many others….SEE BELOW)
2016- On See Below………
1)
2)
(2016) Paul N.~New South Whales, Australia KTM1190R / Kit~Ohlins PArts

3)
(2016) Israel E. ~ Salisbury, Maryland BMW R1200GSA
4)
(2016 ) Adam P.~ Boulder, Colorado HONDA CBR600RR
5)
(2016) Allan K.~ Ashburn, Virginia BMW R1150GS
6)
(2016) Chris J.~ Beaverton, Oregon 2016 APRILIA RSV4
7)
(2016) David J.~ Rochester, New Hampshire HARLEY DYNA 2016
8)
(2016) John P.~ Nashville, Tennessee BMW R1200GS
9)
(2016) Top Secret "Paul", NJ ~ POLARIS RZR Walker Evans Shocks
10)
(2016) Tracey S.~ Eagle River, Alaska BMW F800GS
11)
(2016) Thomas L.~ Scottsdale, Arizona YAMAHA FZ09
12)
(2016) Steve J.~ Edmonds, Oklahoma BMW R1200GSA (Guy Coopers Friend!)
13)
(2016) Scott R.~ Eagle, IDAHO 2016 Ohlins 48 RXF and TTx Shock Set, Scott builds many of the Western Powersports Distribution centers among many fantastic commercial building parks coast to coast and rides Vet Mx all over, Check out Steed Construction. His crazy neighbor about three miles away is BOB HANNAH.

14)
(2016) Kevin P~ Ducati Scrambler Gothenburg, NEBRASKA, Ohlins Forks with triple clamp kit, Many Thx! , had to call in his order while farming 1000+acres!
15)
(2016) Dana R. ~ BMW R1100S Sport Version Long, Summerdale BC, CANADA .
16)
(2016) Brandon K.~ Near Brome Tiago/Unadilla GNCC 2016 KTM 250SX 2 Stroke Ohlins and WP 4cs Stuff!
17)
(2016) Kevin Walker~ BMW R1200GS Elmira ,OREGON
18)
(2016) CArlos S. ~ 2016 Penske Triple Adjust Buell X12R Firebolt
19)
(2016) Ducati 1098 S Ohlins Forks, MARK GROSSMAN, Fast Guy Enterprises LLC
20)
(2016) TUNDRA FOX Shocks and Steering Damper, Orions Ohagens-
21)
(2016) Gary M.~ EL Cajon CALIFORNIA, YAmaha FJO9, ELKA Stage5 , Now 30mm CArt Kit!
22)
(2016) Ronald P~ BMWF800GS Combo, Los ALMOS,
NEW MEXICO
23)
(2016) Gino S~ Harley Street Glide 2012, Lake in the Hills,ILLINOIS -Hd357
24)
(2016) Cyndy K.~ Tenere Ohlins happy Kit, Valley Springs, CALIFORNIA
25)
(2016) Brent Mcintyre ~ North Royalton ,OHIO 2016 KXF450, Ohlins Air Fork Fix
26)
(2016) Mike Knox~ Seville, OHIO 2016 CRF450R Ohlins TTx Air Fork Fix and TTx Shock Combo.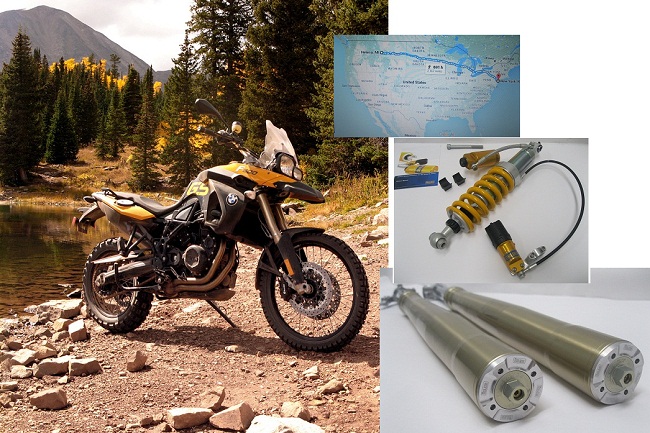 27)
(2016) Keith Blount , BMW F800GS Helena, Montana.
28)
(2016) James Kean~ FARGO, North Dakota Ohlins BMW R 1150GSA Set
29)
(2016) John's~ Front Ohlins Porsche Set
30)
(2016) Mike Ervin~ NORTH POLE, ALASKA near FAIRBANKS, ALASKA BMW R1200GS Fun summer tour Ohlins package, Also works for Alaska Railroad and USA Veteran, preps and stages Discovery Channel show folks!
31)
(2016) Columbia University NY FSAE CAr 2016
32)
33)
Columbia University FSAE Ohlins TTX Shocks
The Ohlins Shocks have Both HI/Lo Rebound and HI/Lo Compression Damping Adjustment
61)
The students put enormous work into this years project.
62)
(2016) Many Thanks! Glenn Young , AUSTRALIA ~ 2016 KXF450 Ohlins AIR Fork Fix.
63)
(2016) Above Brian James, Maryland~ 2016 KTM 500EXC Supermoto with Ohlins / Pro Pilot 48 RXF Fork, TTX Shock, Ohlins Steering Damper and SD535 Mount kit.
64)
(2016) Aaron G.~ 2016 Ktm 300XC-W Six Days BAKERSFIELD, CALIFORNIA
65)
(2016) Dan Rukes ~ 2016 Yamaha FJ09, Clermont , Florida! full Monte Set
66)
(2016) Ken Petrochko Eugene ,Oregon! Bmw R1150RT, Always Solo!
67)
(2016) Dave F., 1977 Maico 440 . North Hills ,CALIFORNIA
68)
(2016) Norman Shenk, Bmw X-Challenge BOULDER, COLORADO
69)
(2016) John Peterson, FJ09 Valley Center ,CALIFORNIA
70)
(2016) Richard Manning, South AUSTRALIA ,Harley Dyna
(71)
(2016) Darren LilJo, Coon Rapids, Minnesota~ Honda CRF450R
72)
(2016) Ronald Sawl, Fresno , CALIFORNIA ~ BMW HP2, Police Science Institute

73)
(2016) Dennis E.~ Africa Twin Honda CRF1000L, "Tour-of-Italy"

74)
(2016) Rae's ~Mazda Miata Shocks , CAPE CORAL, Florida
75)
(2016) Aprilia Tuono 2012-On , Brian S.~ APEX, NORTH CAROLINA
76)
(2016) Ryan's ~ Ducati Multistrada 1200 Enduro, Electronic Sacks Skyhook Suspension
77)
(2016) Matt Quinto's Set, Coeymans Harbor, NY KTM Ohlins Six Days

78)
Ryan's (2016) CRF250L Ohlins New Series shock and Fork update Kit with Springs
(2016) Heid's BMW , NY BMW R1100RT 1996-2001 BM601 BM601 Combo
80)
(2016) Triumph Scrambler 2007-on Billy Bledsoe Midland , TEXAS
81)
(2016) Triumph Bonneville 2007-2015 Robert Bledsoe , GRAPEVINE, TEXAS
82)
(2016) Jon Chertok , Austin TEXAS, BMW R100GS Ohlins

83)
(2016) Brian Nash BMW R1150 , Saint Helena, CALIFORNIA , Ohlins combo
83)
(2016) Alex Hatch , Queen Creek, ARIZONA Bmw R 1150 R
84)
(2016) Harley Dyna, Robert Rey , NY HD816 and Tracker Fork Kit
85)
(2016) Robert Mazzei, PA 2016 KXF 450, Ohlins / Pro Pilot A1 Combo
86)
(2016) KTM1290 Superduke, Jerry Jackson, Deltona, FLORIDA
87)
(2016) Bruce Balish, Honda CR1100, PA
88)
(2016) BMW R1150GS/GSA , Ohlins combo , Thomas Teserak, Monticello FLORIDA
89)
(2016) Ducati 1200 Multistrada Enduro, Suwanee GA.
90)
(2016) Bmw R 1200 R , Lucian Tender , Riverview , FLORIDA
91)
(2016) HARLEY ROAD GLIDE SHOCK, Brian Ryan , SANTA ANNA , CALIFORNIA
92)
Above, Jonathan Chertok, Austin TEXAS (2016) Sweet! Bmw R100GS
93)
Motorsports of Ukiah California (2017-0n) 2017 FX450 for Dallas
Iowa Swim Team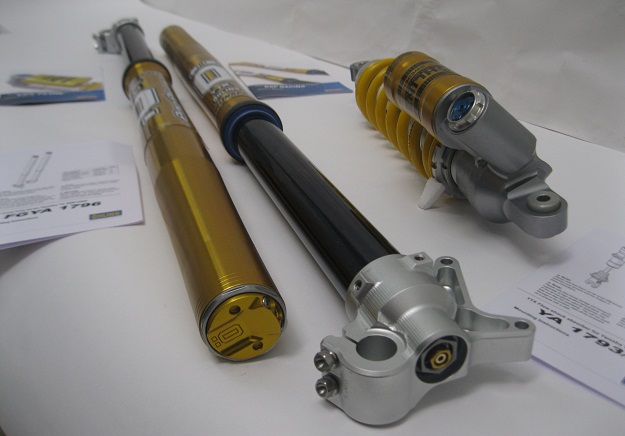 Iowa Swim Teams Brandon Farnum , when he's off for the summer he does 2017 GNCC Pro Events! good luck on your 2017 Yamaha with Ohlins/Pro Pilot A1 Kit.