Honda CRF250L RALLY 2017- On
1)
Honda CRF250L Rally 2017-On, cool bike but Super Soft Super basic suspension that includes a hopeless shock, for the best shock for the money see below…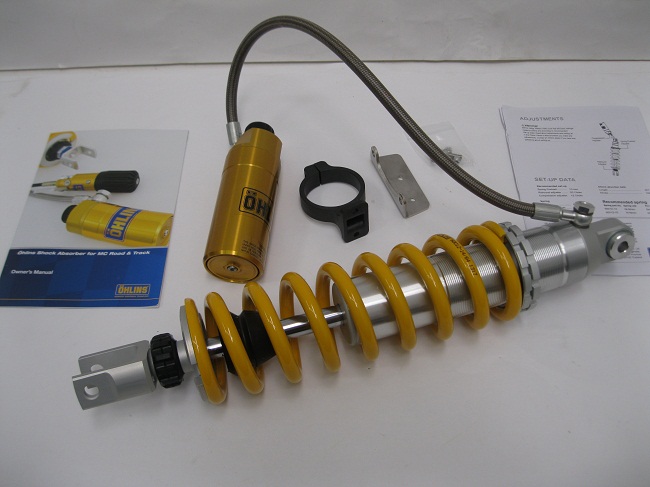 2)
BAM! ~the all new Ohlins S46HR1C1 shock,  big fat 46mm body 16mm shaft, adjustable compression and rebound sprung and done to your door!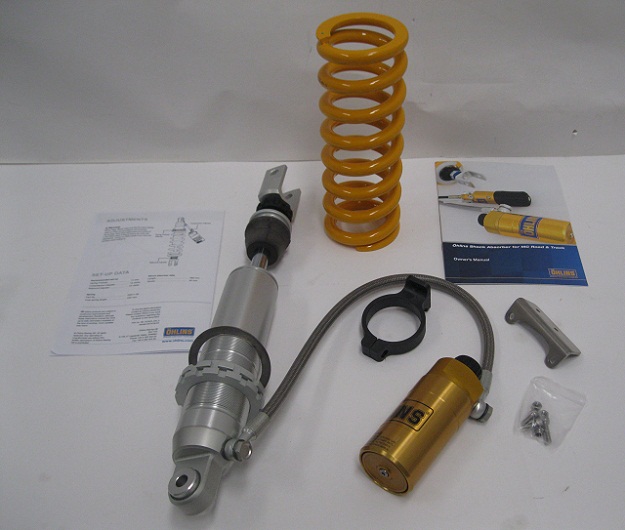 3)
Ohlins has the best shock for the money, quality and durability with over 40 years building shocks all over the world for many applications.

The Ohlins shock has a heavy duty oversized 46mm body and 16mm shaft with fully adjustable compression, rebound and spring preload.
4)
The fluid and nitrogen are divided with an internal floating piston within the gold reservoir for fade free performance and extra capacity.

Fully rebuildable, revalvable for many years.

5)
Sweet looking bike but with super soft and economized shock and fork.
Super skinny people only unless you swap the shock and fork stuff to get you in the game.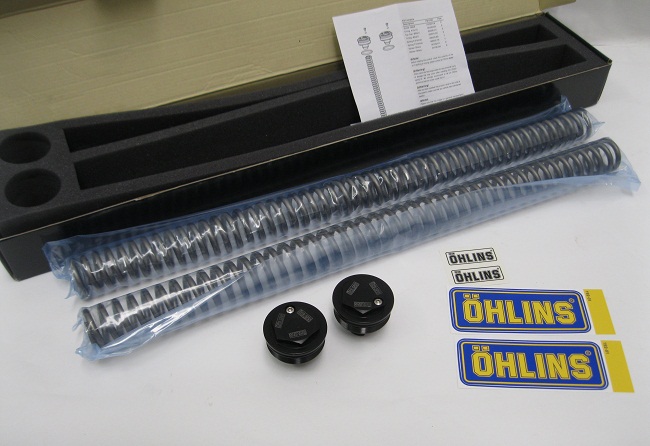 6)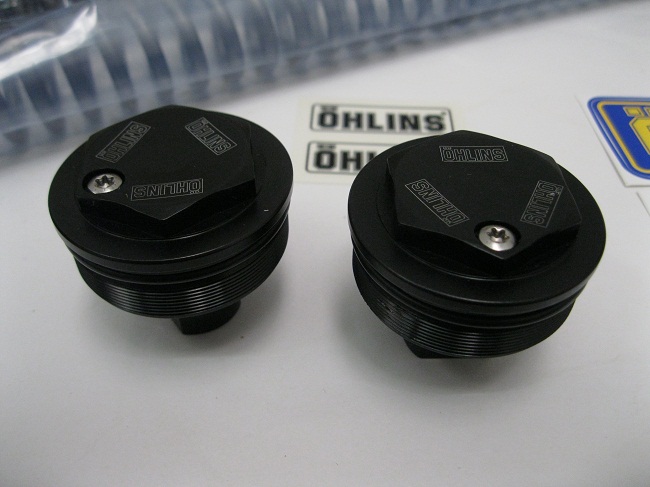 7)
Ohlins caps sold with kit have "air bleeders" (those little removable bolts) that are for equalizing any air build up like MX / Enduro long travel forks.
By equalizing the air before each ride with forks fully extended , this will provide a much improved ride, save seal life and help the overall performance and balance.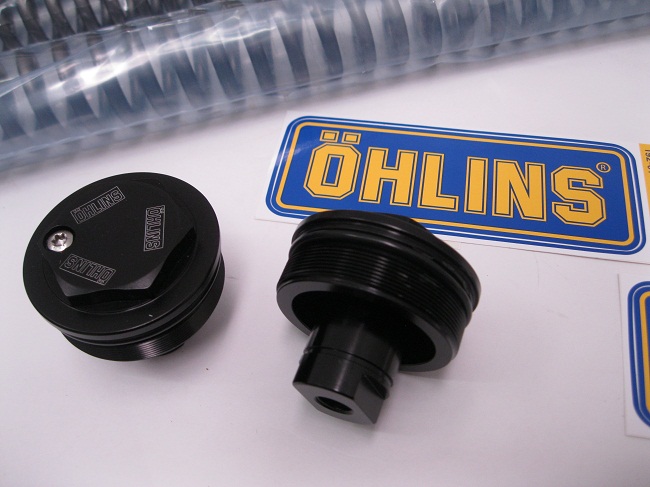 8)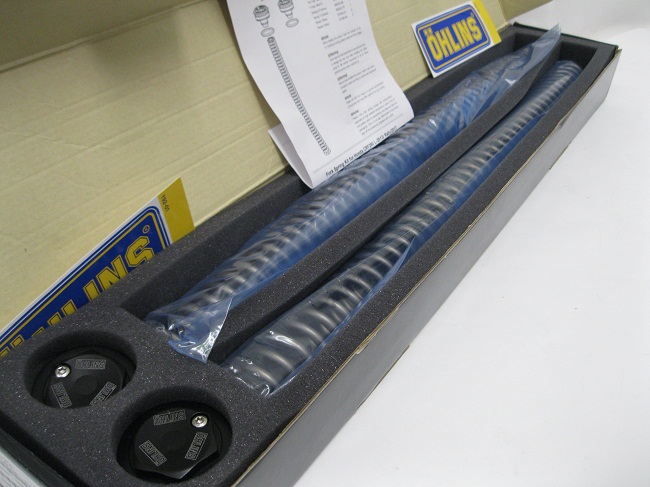 9)
The Fork springs and Fork caps kit are also a very welcome improvement (See below for fork Valving and piston options…
10)
Above Valving and Piston kits for Offroad and heavy loading can be tuned for rider weight and conditions from street to full offroad, these update your 3 port stock pistons from the 1980's (See below…).

These help in any conditions from commuting to real offroad settings over the stock fork pistons.
11)
Above the stock CRF250 Rally throw away shock.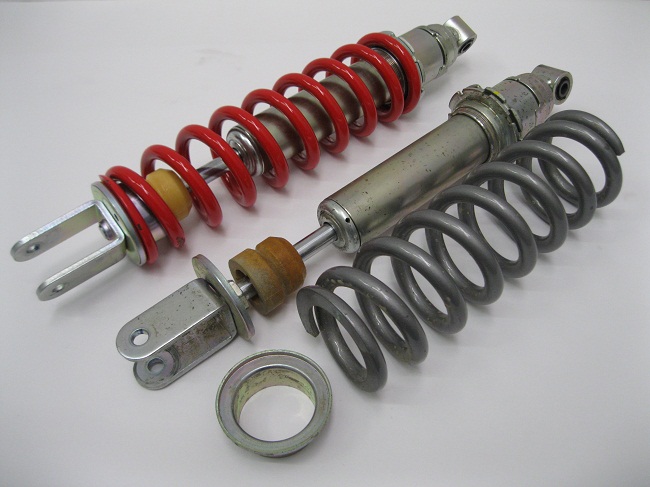 12)
The stock 2017 Honda CRF250L Rally shock vs the regular CRF250L.
13)
Above a screen door damper, is only thing worse than your Honda Crf250 or rally shock.
14)
Modest suspension upgrades go a long way to improve the range of use for the Honda CRF250L Rally.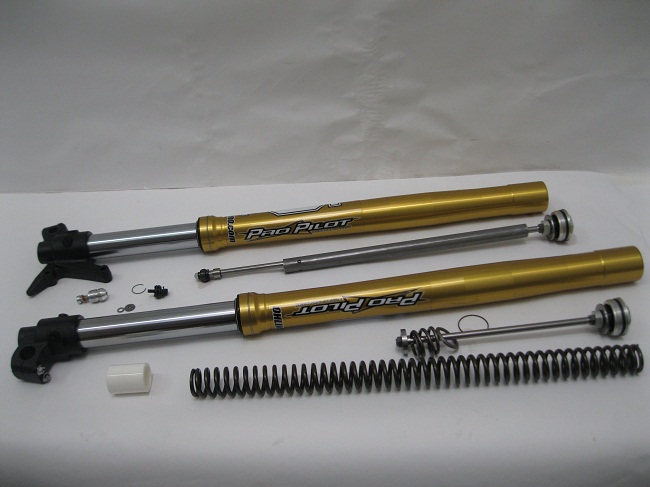 15)
Above the 43mm USD stock Forks Honda CRF250L Rally.
The standard forks are non externally adjustable and no way to release or equalize air build up either like traditional long sweep off road forks.
16)
43mm Inner Stock Tubes.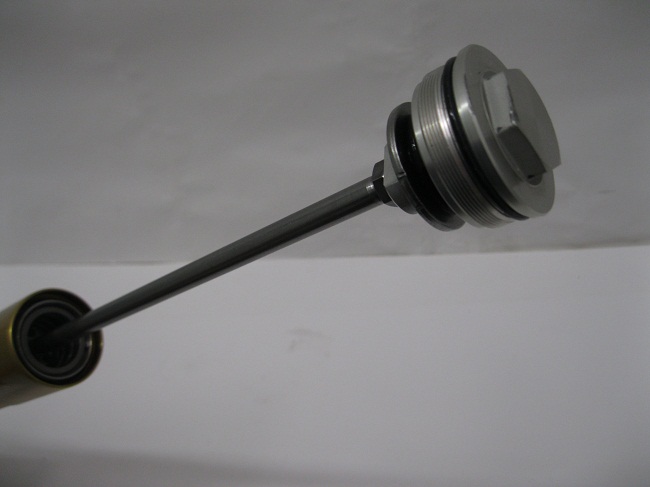 17)
The standard spring side leg.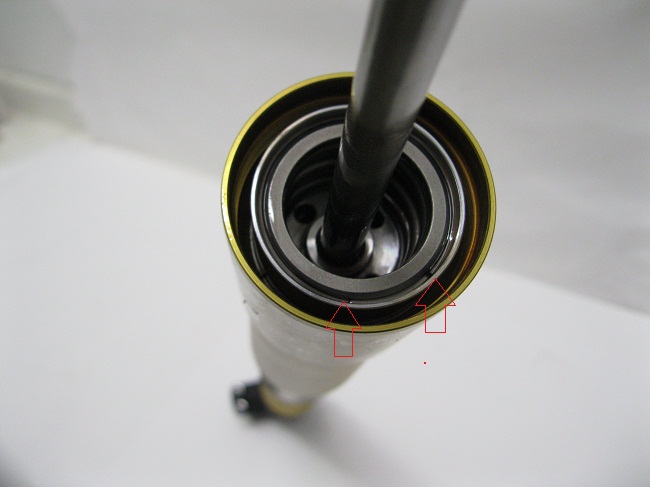 18)
Above red arrows show clip.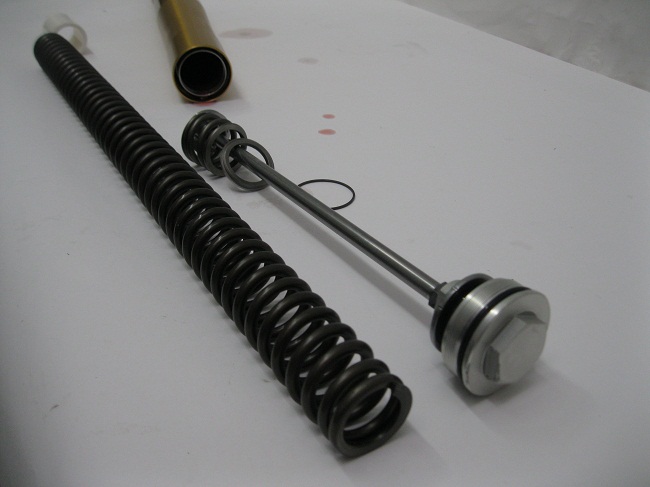 19)
Shown above is the top out spring on the end of the ding dong.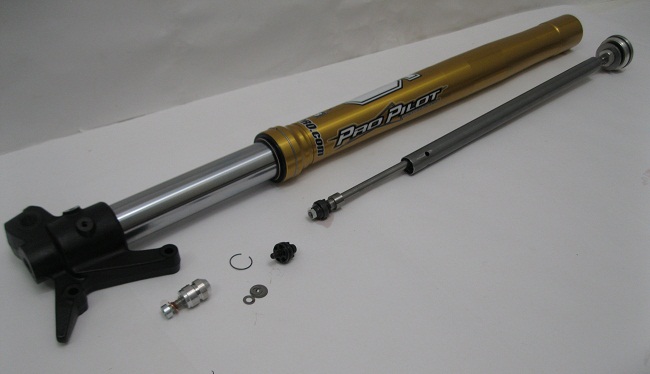 20)
Above this side is where you can switch to a 4 port valvable piston kit that works much better.
One side has to do the work of two.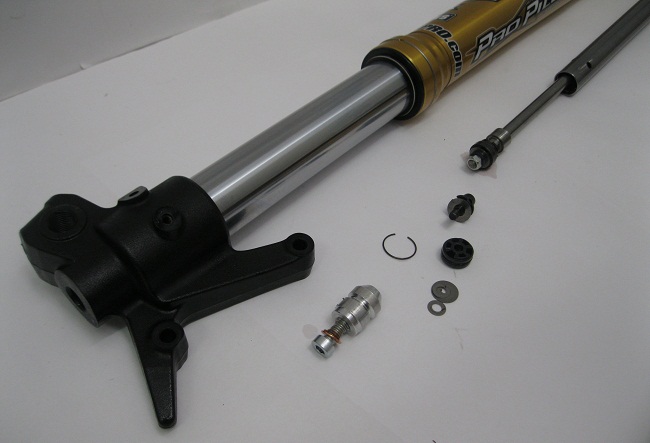 21)
The stock fork 3 port piston is from the late 1980's appeared in CR stuff.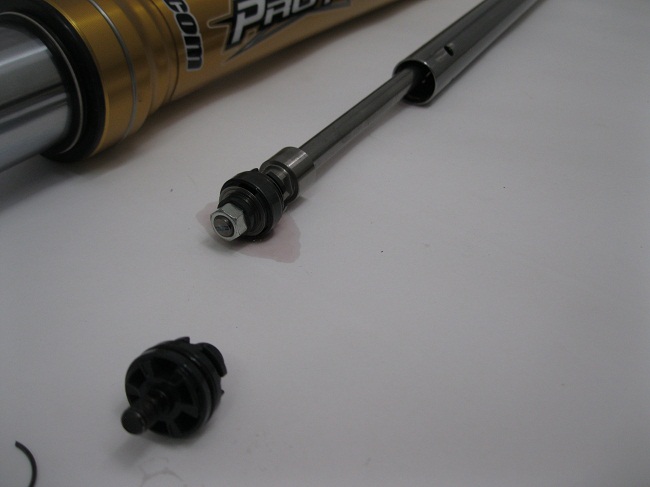 22)
These three port pistons were brand new on the first year production upside down CR250 2-stroke from 1989 over twenty-eight years ago! but they even had 45mm forks.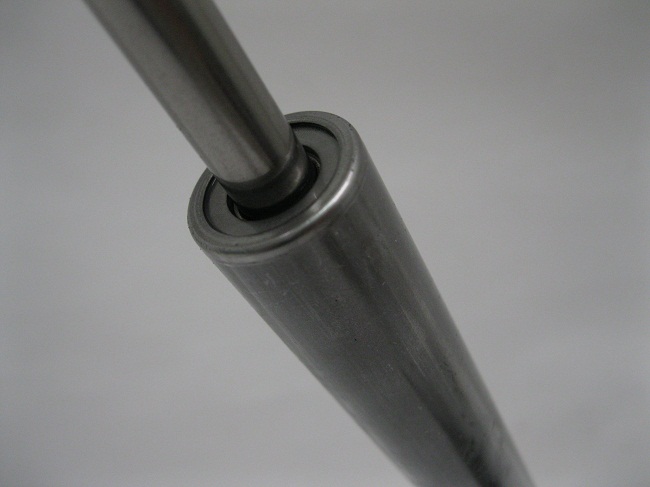 23)
Top of the cartridge, ("mieneke muffler"… )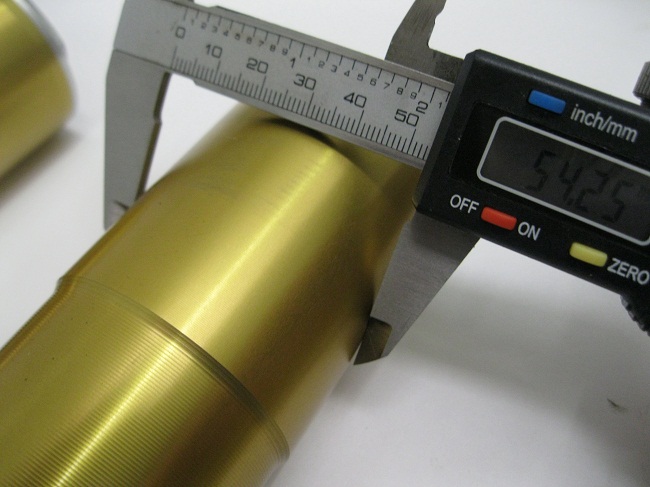 24)
Honda CRF250L Rally fork size and dimensions.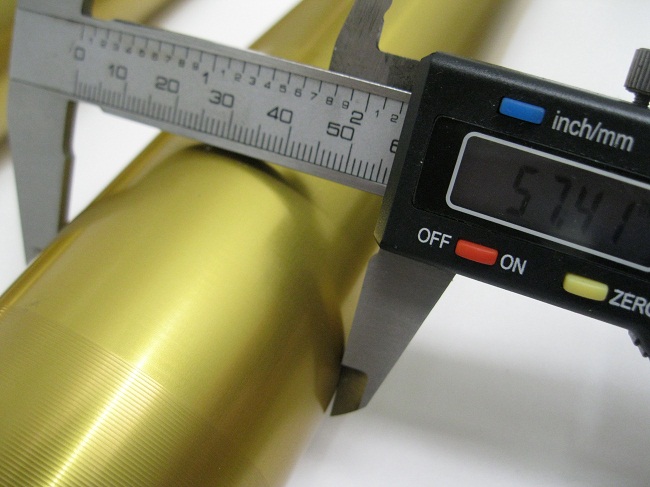 25)
Above is the CRF250L lower fork clamp so you can make a frankenstein mess out of your neighbors forks.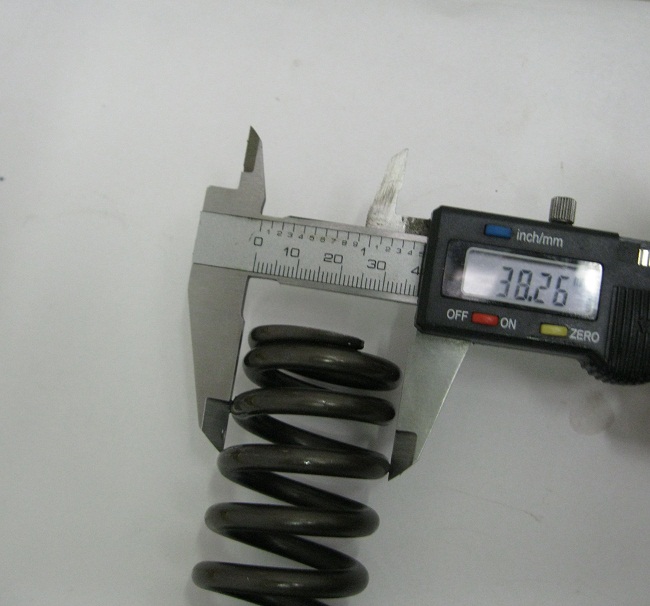 26)
27)
A simple very cost effective solution for the front and rear that transform this bike into something much more capable for the majority or riders and loading made by Ohlins (See Below…).

28)

Above Ohlins S46HR1C1 shock comes with optional extra loading spring in addition to the heavy duty spring supplied.