SHOPPING CART
Why No CART?-   because we sell for less and don't post any prices because we can't!    (See Below…)

Click to place and Order
Did you know Any Web Shopping Carts for Ohlins Brand NEW products and most all other quality brands must be at full list retail or the manufacturer stops selling to that company, dealer or shop.
Ohlins SHOPPING CARTS are FULL RETAIL ONLY PRICE and EBAY also, or the manufacturers will stop selling to that business, so contact us direct for the best deals we have when you want to buy something that's more than just a box on a shelf collecting dust.

Have your choice of full custom or just preset sprung and done for your weight and conditions with over 25+ years experience with people that work on suspension all day every day, super deals and FREE SHIPPING lower 48 USA with No Sales TAX when shipped Out of State from us!
("insert millennial-melt-down here…"  "Snow-Flake Meltdown!@#$)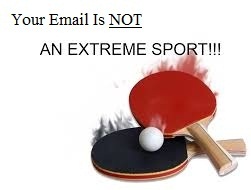 sales@propilotsuspension.com   for sales & thinking of buying!
tracking@propilotsuspension.com  for tracking numbers on order shipments.
info@propilotsuspension.com  tech info & other info  visit our tech page first.
support@propilotsuspension.com  support aka~"I'm up to my own elbow in oil", blah,blah,blah…
( You can use this Contact General Form Template below or above emails if your nice. ) 
Phone Call Voicemails when we are helping others, will be returned between 10am-3pm M-F Eastern time USA as soon as possible,
At busy times in season ALLOW up to 24Hours to return your call M-F, longer if you have unrecognizable "Spam-Garbal" and no details or contact info anyone can understand while your eating a sandwich on your flat phone talking to six or more people over your shoulder driving and slurping, with butt-dialing,  mouth breathing, eeh' and maybe try calling during business hours for best results factoring in the time zone your calling from…
You can always email below details that may be faster response in season.
Click here to download and fill out a interactive PDF One page you can type info into PRINT and include with your shipment.
This is a Super Simple  SEND IN NOTE with your items instead of that grimy crayon scrimble no one can read!.
  sales@propilotsuspension.com   for Sales & Thinking of Buying Stuff.

     tracking@propilotsuspension.com  for Tracking Numbers on Order shipments.
       info@propilotsuspension.com  Tech info & Other info  visit our tech FAQ page first.
support@propilotsuspension.com  Support aka~"I'm up to my own elbow in oil", blah,blah,blah…