Honda 2017-2018 CRF450R
1)
2018 Honda CRF450R (now with electric start included)….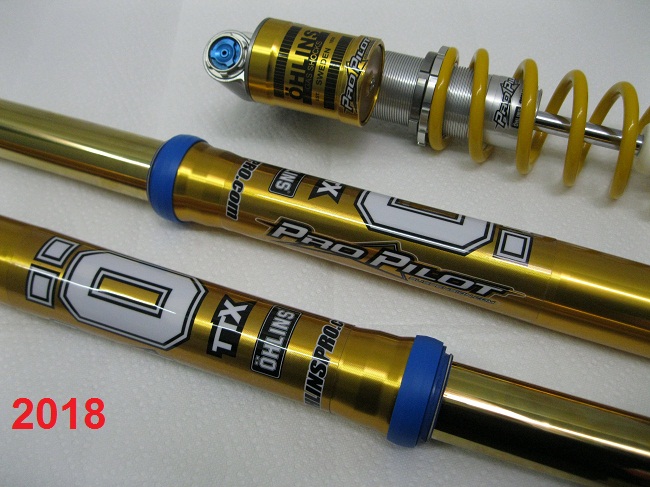 (note shown above 2018 Ktm/Husky shock , Honda res the other way like below)
BAM!-
buy a complete Ohlins Pro Pilot A1 2018 Kit! (two 48S RXF forks and one TTx Flow Shock  sprung and done!)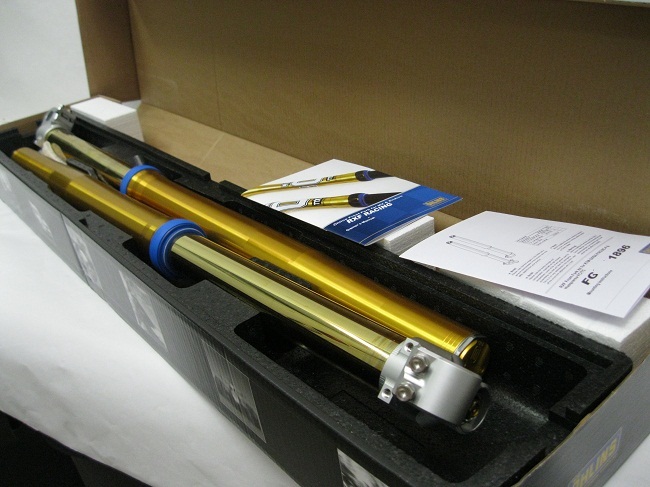 2)
BAM!~ Whoop there-it-is 2018 Ohlins Gold candy! 48S RXF
3)

Forks FGKT1896, FGYA1896, FGHO1896, FGSU1896
Ohlins Complete 48RXF FORKS~THESE are WAY MORE than Just Pretty Legs!
4)
All New 2017 Honda CRF450R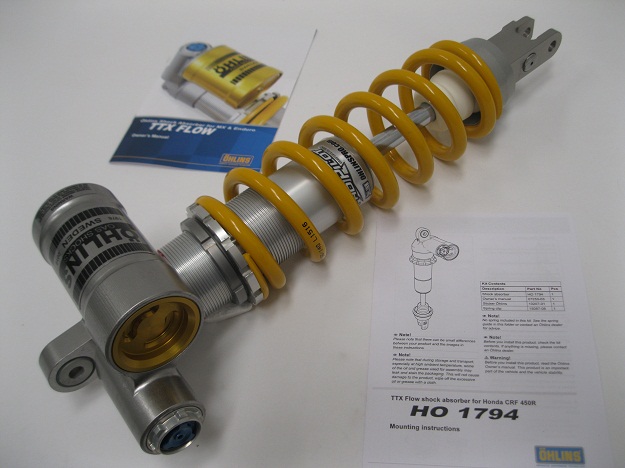 5)
Bam!~ Ohlins New TTX Flow Shock HO1794, HO 1894, HO1994

6)
The 2017 CRF450 is all new-from-the-ground-up. A new Unicam engine offers increased power and torque across the rev range, thanks in part to an ultra-direct downdraft air intake, steeper valve angle and twin exhaust system with smoother routing. The chassis boasts new geometry and packaging that results in a more concentrated, lower center of mass, helping to get the power to the ground, maximize stability and improve cornering performance. The lighter aluminum frame has a narrower cross-section and a lighter, extruded aluminum rear subframe. The motorcycle is equipped with a coil-spring 49mm Showa A-Kit fork, while the rear suspension comprises a lighter swingarm assembly and a shock with a lower mounting position. Dunlop Geomax MX3S tires come standard, and the CRF450 is the first mass-produced motocross bike ever to come with a titanium fuel tank. The weight is said to be 233 pounds, which is the same as last year. The chassis lost weight, while the spring forks added. Electric start is available as an option for around $650, although that does not include the battery. The same electric stater comes standard on the 2017 CRF450RX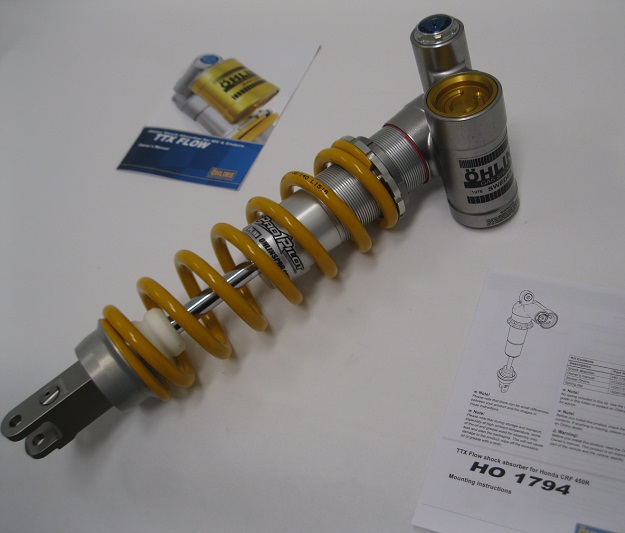 7)
The New 2017 Honda CRF450R Ohlins TTX Flow Shock . We will post full details.
8)
Honda 2017  CRF450R Suspension, the "stubby-shock" claimed 39mm lower.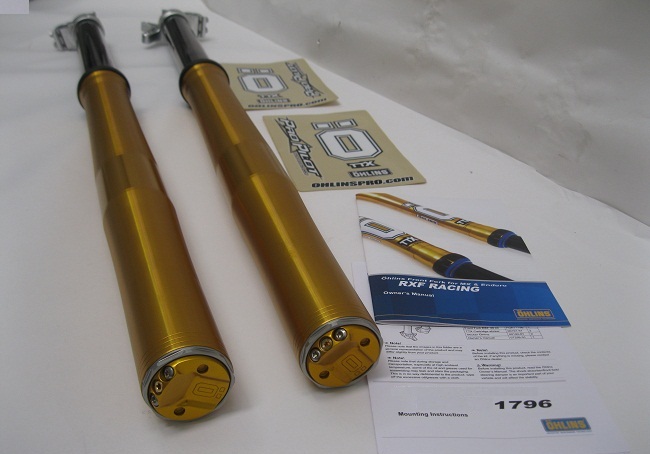 9)
2017 edition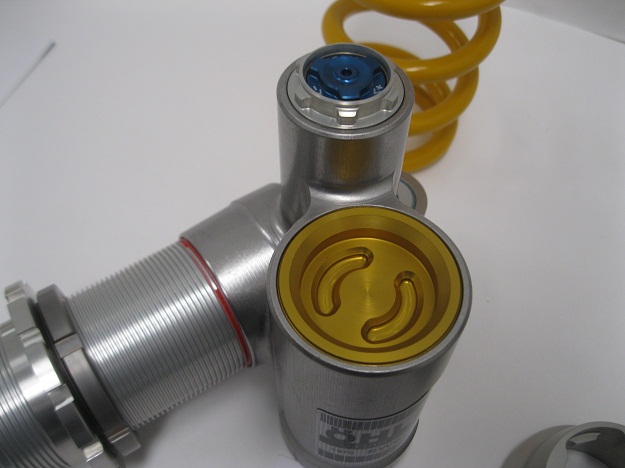 10)
11)
Claimed titanium fuel tank.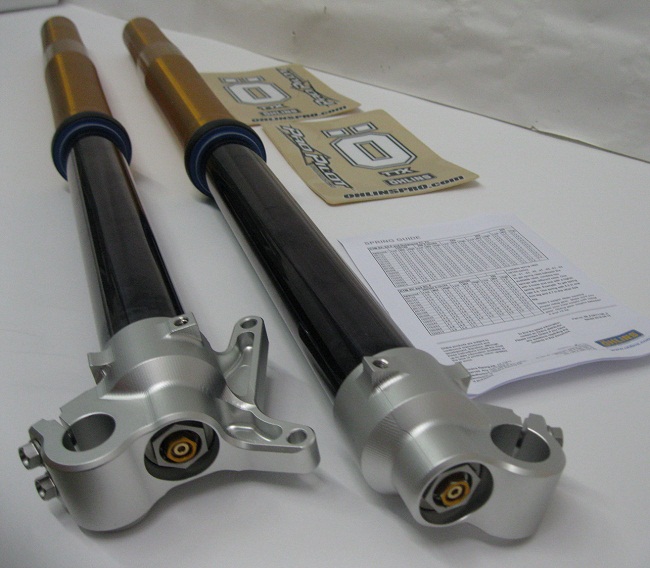 12)
Ohlins New 2017 Honda CRF450r Fork (FGHO1796)

with DLC Inners and TTx Twin wall Cartridge with more directional fluid flow and more…
13)
Skinny and slim.
14)
New vs Old CRF450R
15)
Most credit cards are less than  1.0mm thick~
(You'll need a fatter one)
16)
Showa 49mm Spring Forks
17)
18)
Shock 39mm lower so straight thru air booty.
19)
20)
"Cone-of-silence"?
22)
23)
24)
25)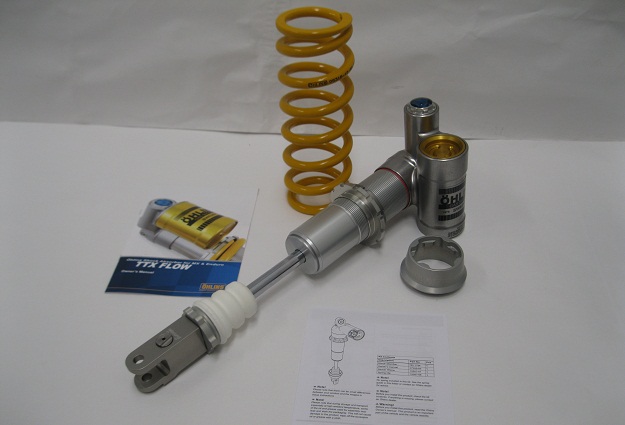 26)
27)
CRF450RX version with electric start, option on CRF450R.
(The CRF450RX ~basically 18″ rear wheel, electric start, 2.2 tank)
28)
2017 Honda CRF450RX version
29)
30)
2017 spy photos prototype Works Japan Honda CRF450R Suspension KYB and Showa Kit.

31)
2017 CRF450R Honda production bike test California July 2016.
32)
The Best Solution for the Showa  Forks!
33)
2017 production CRF450R riding around California.

34)
Ohlins 48RXF 2017 Honda CRF450R Ohlins Fork
FGHO1796 and HO1794
35)
2017 CRF450R Honda production bike test.
36)
Prototype Works Honda 2017 CRF450R Suspension Japan test bike.

37)
2017 Honda CRf450R production bike test and promo shoot California July 2016.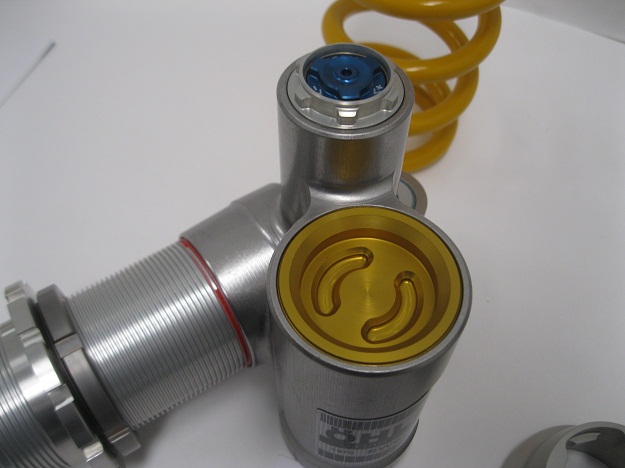 38)
 2017 Honda CRF450R Ohlins TTx Shock HO1794 HO1894

39)
California Honda CRf450R First ride magazine shoot July 2016.
40)
Works Honda 2017 CRF450R Shock Springs and Settings.
41)
Honda 2017 CRF450R test shoot.
42)
Works Japan Honda 2017 CRF450R Air Fork
43)
Honda CRF450R Test Shock
44)
Prototype Japan Honda CRF450R Honda KYB Shock and spring.
45)
Honda CRF450R All New for 2017.

46)
2017  Works Honda CRF450R Fork Fix Ohlins Cartridge kit and Forks
47)
Honda 2017 CRF450R Spy Photo's japan
48)
Japan CRF450R Honda 2017.
49)
2017 CRF450R Honda Suspension Japan.

50)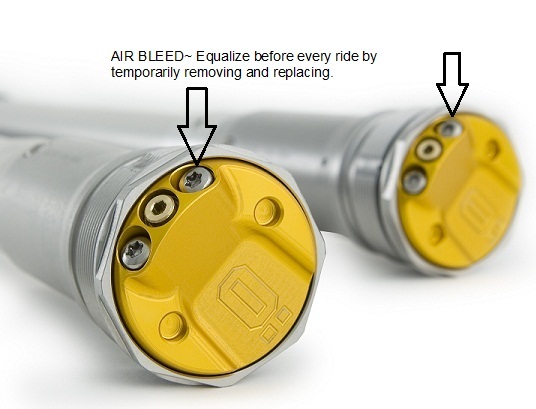 51)
Ohlins TTx Fork Kit 2017 Honda CRF450R.
52)
Honda CRF450R 2017.
53)
Production Honda 2017 CRF450R  First Test.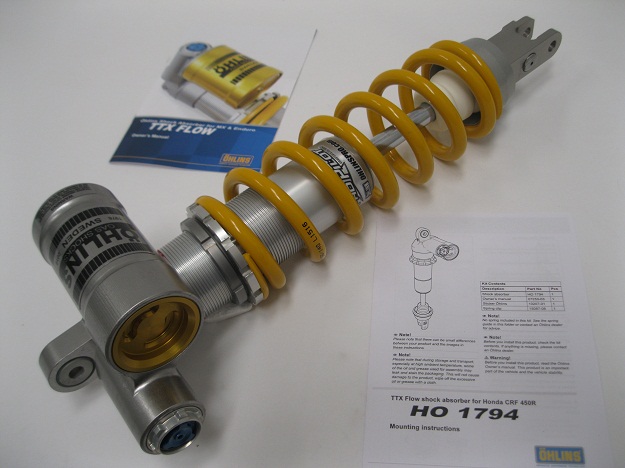 54)